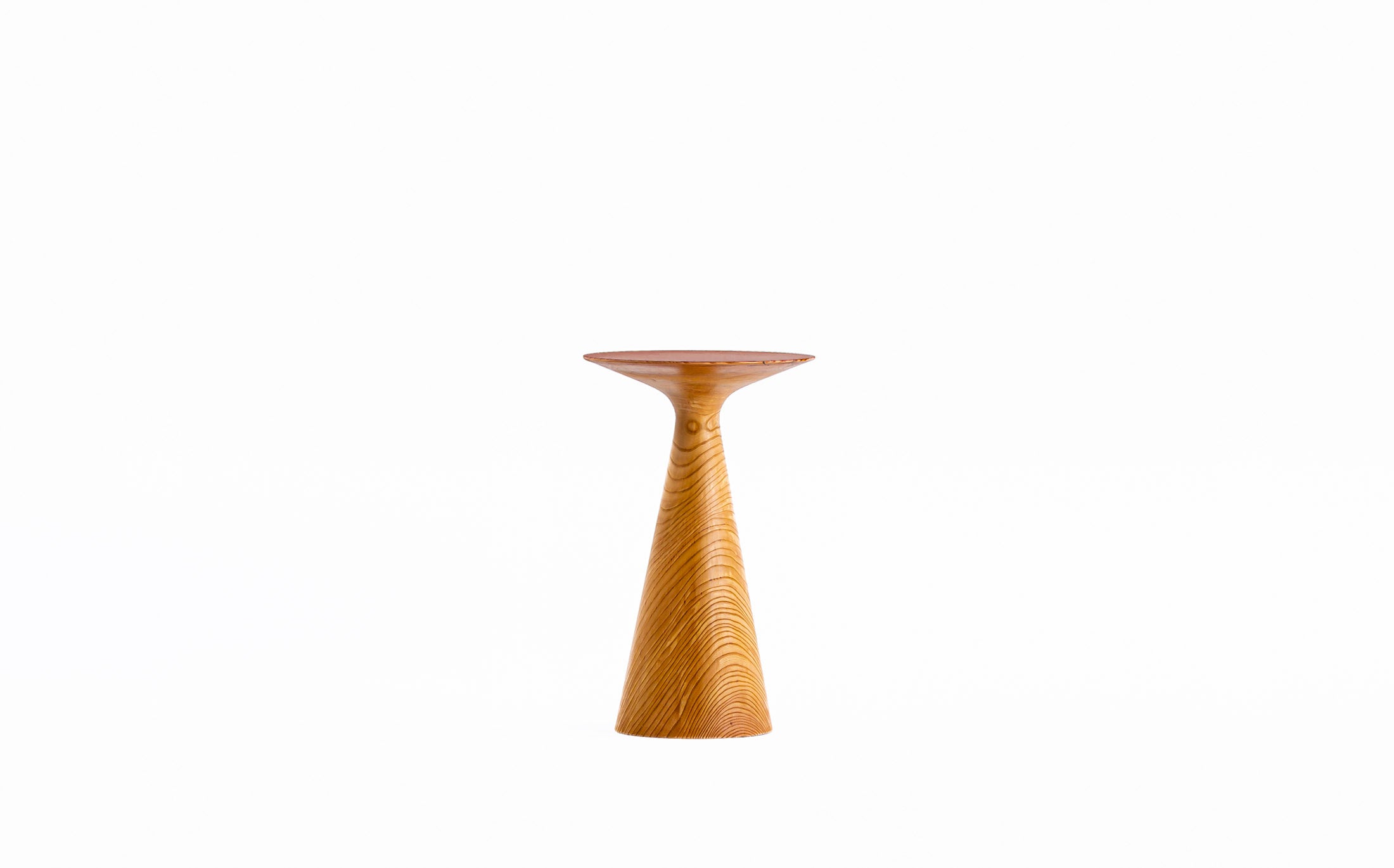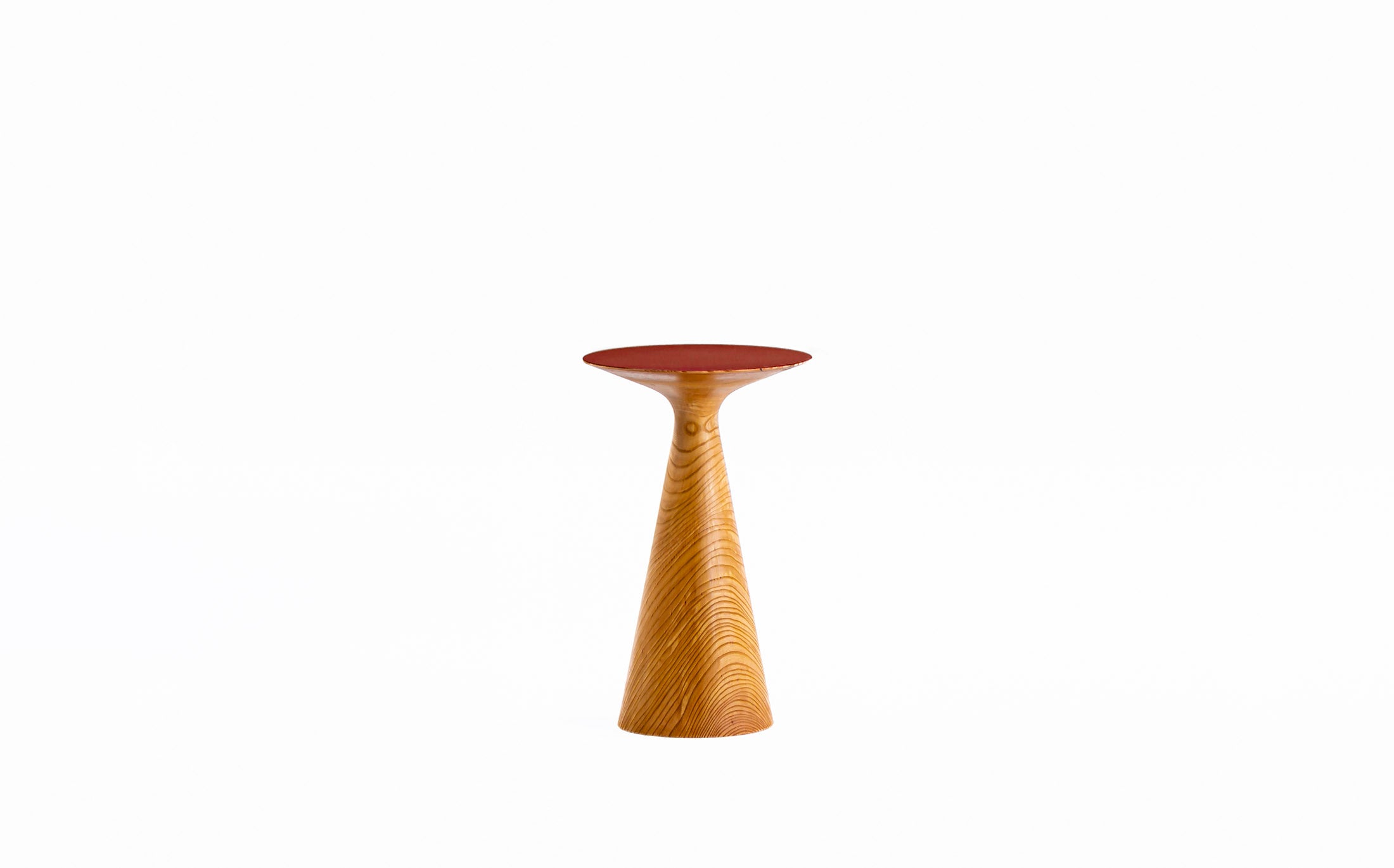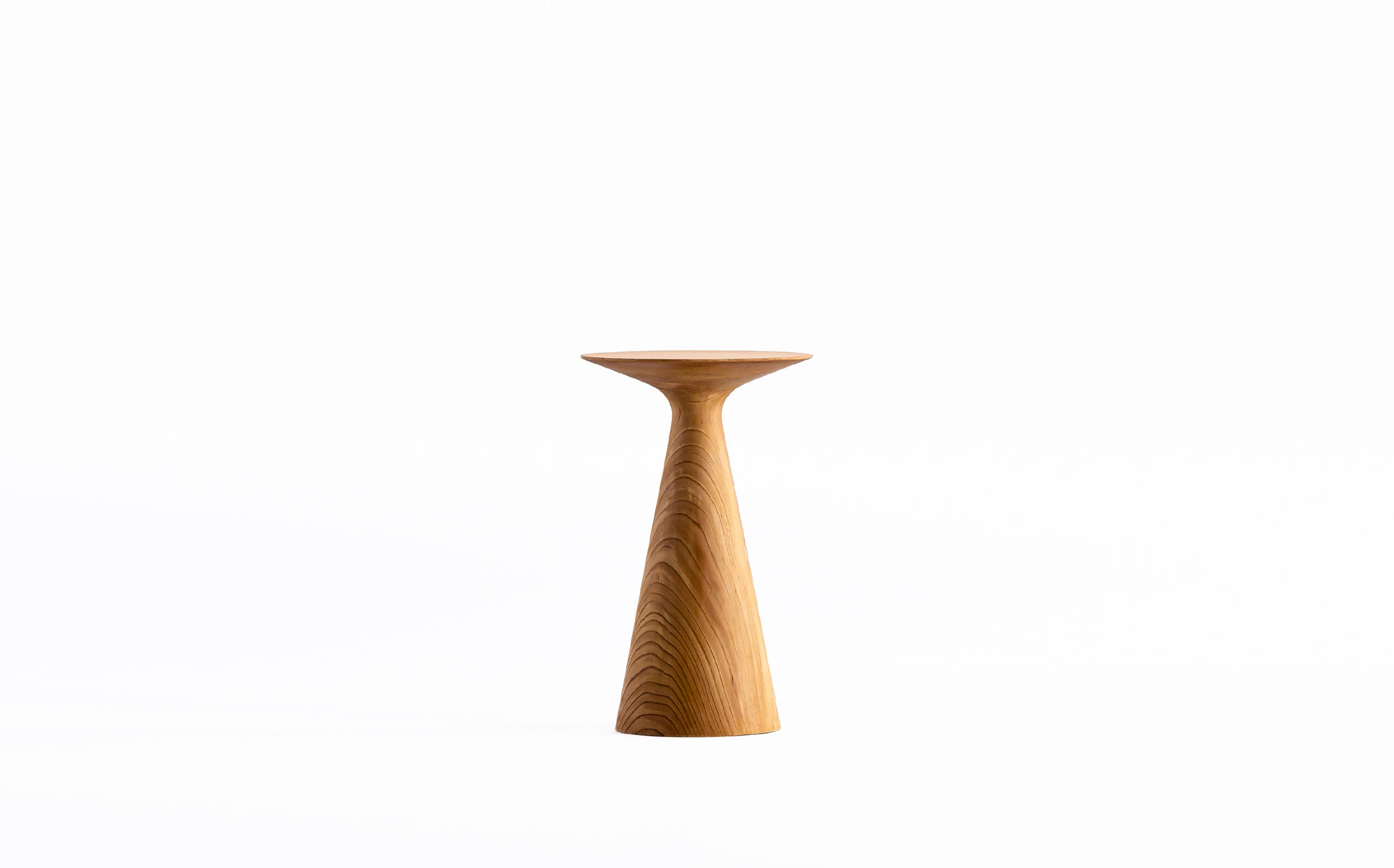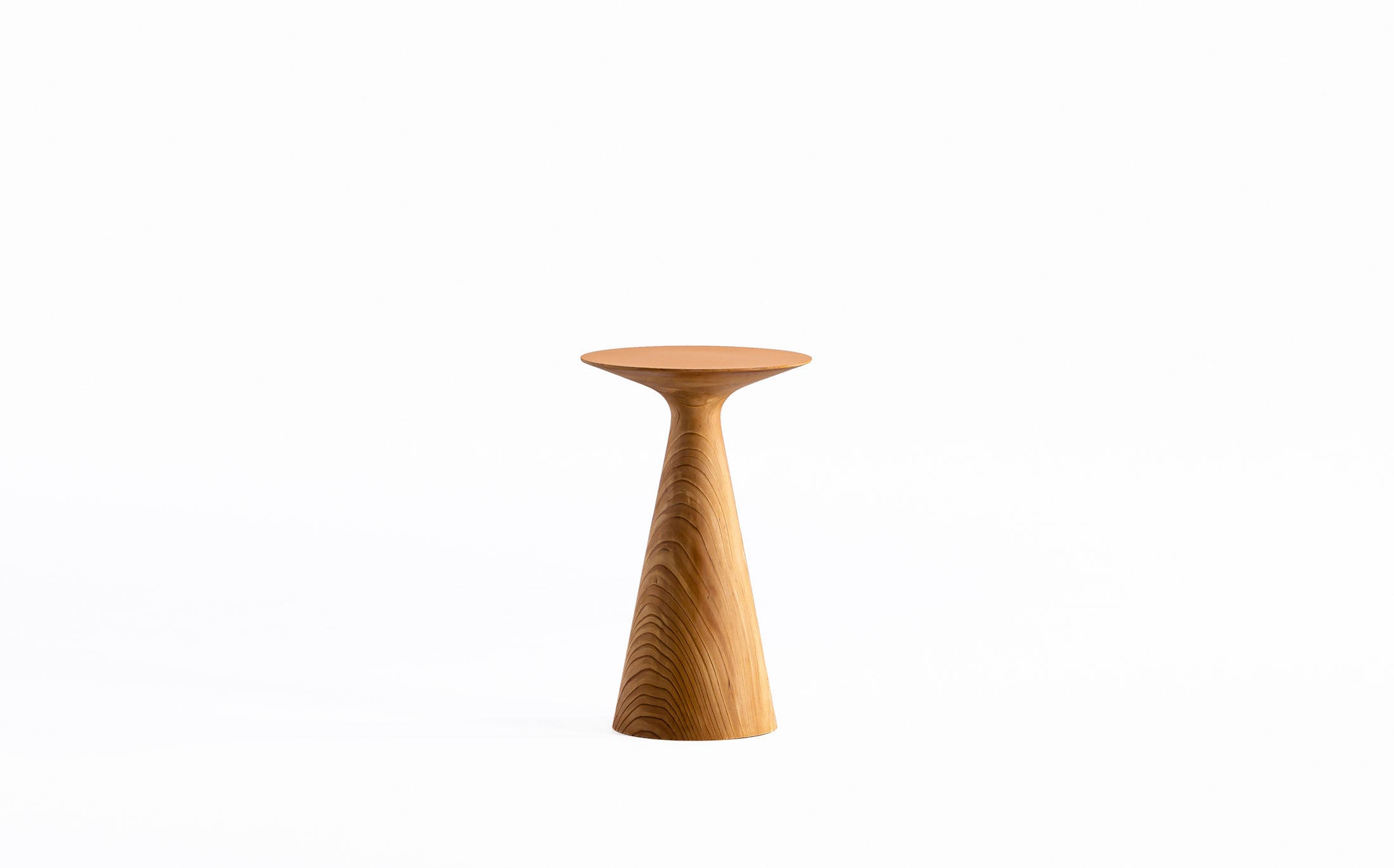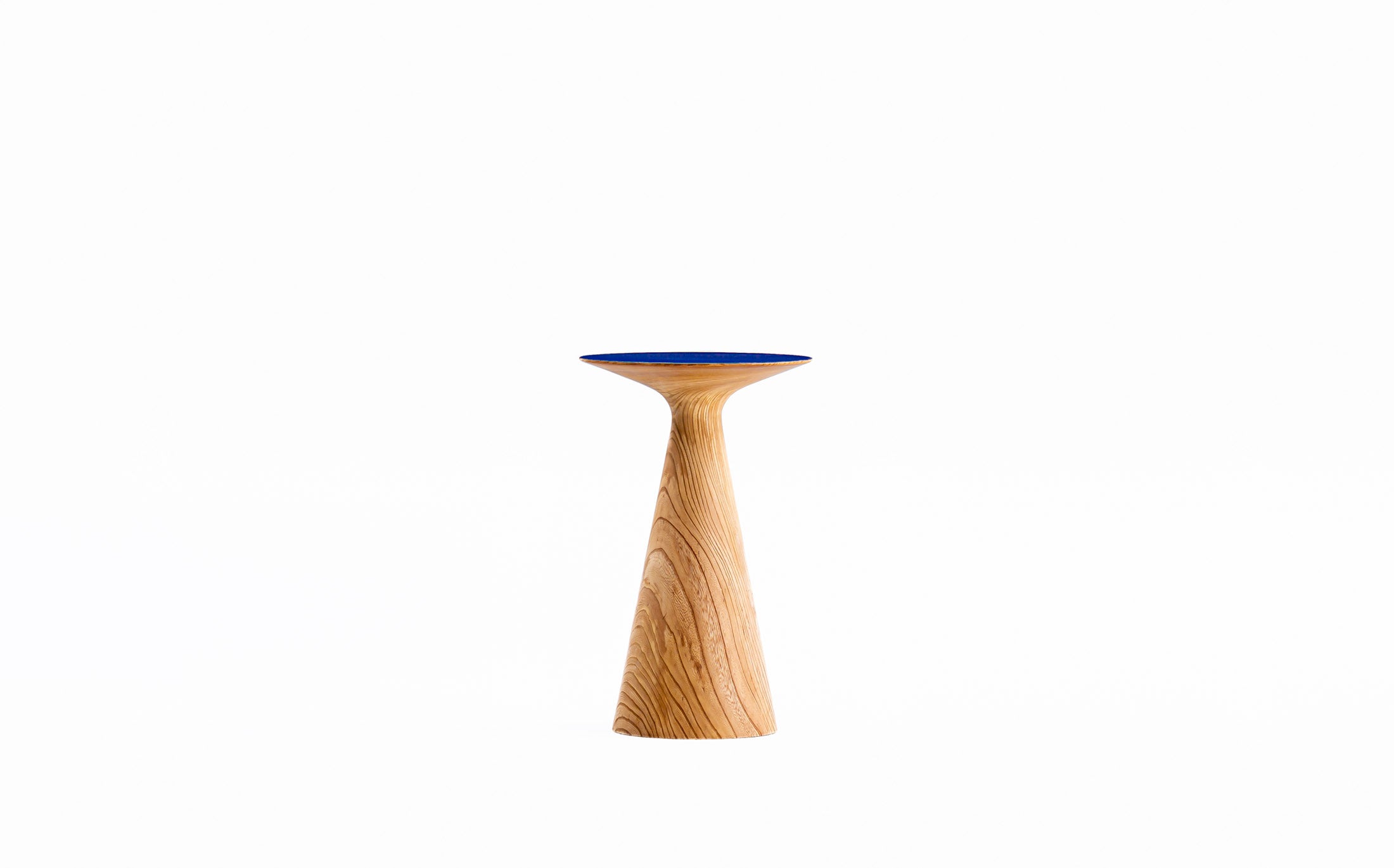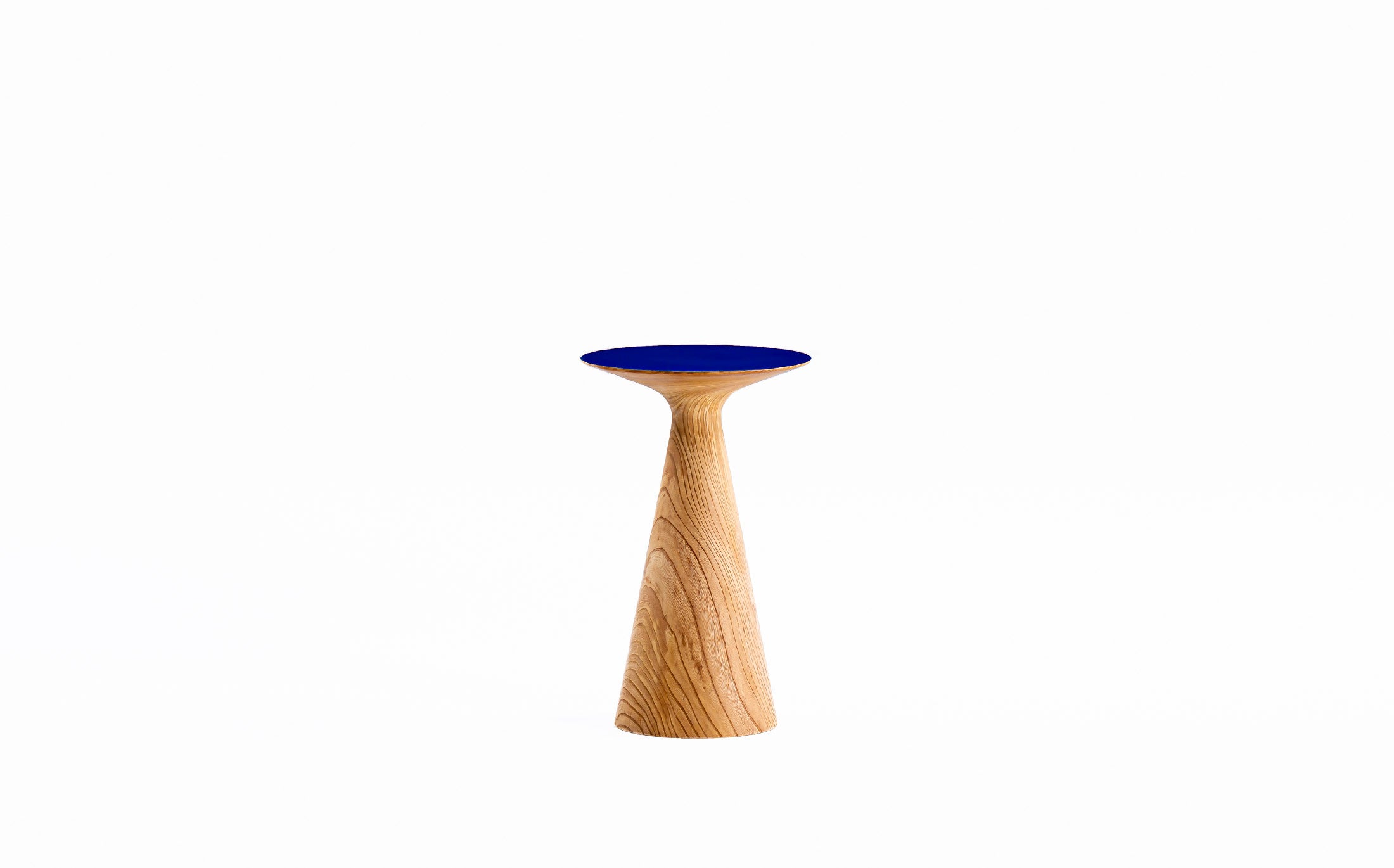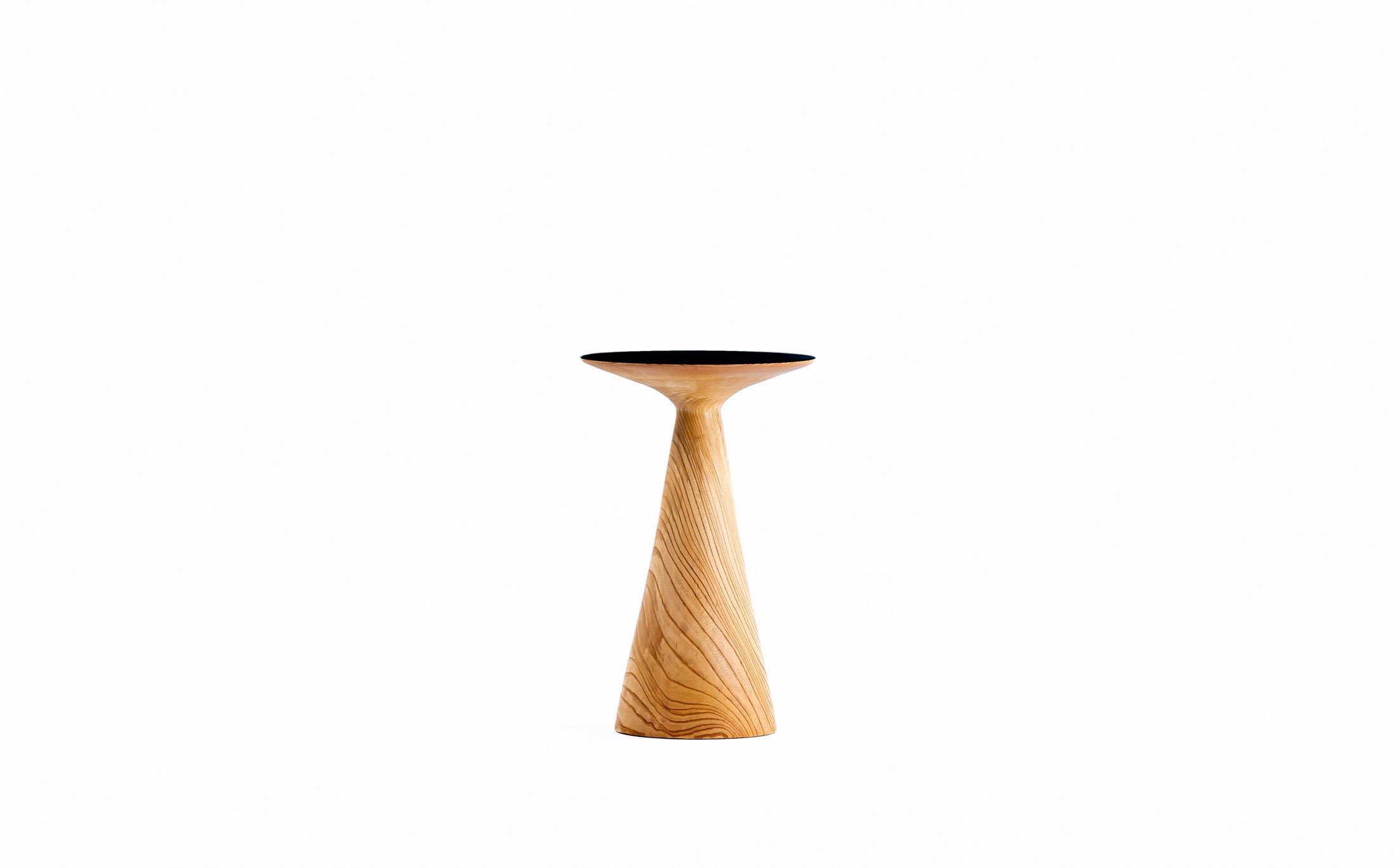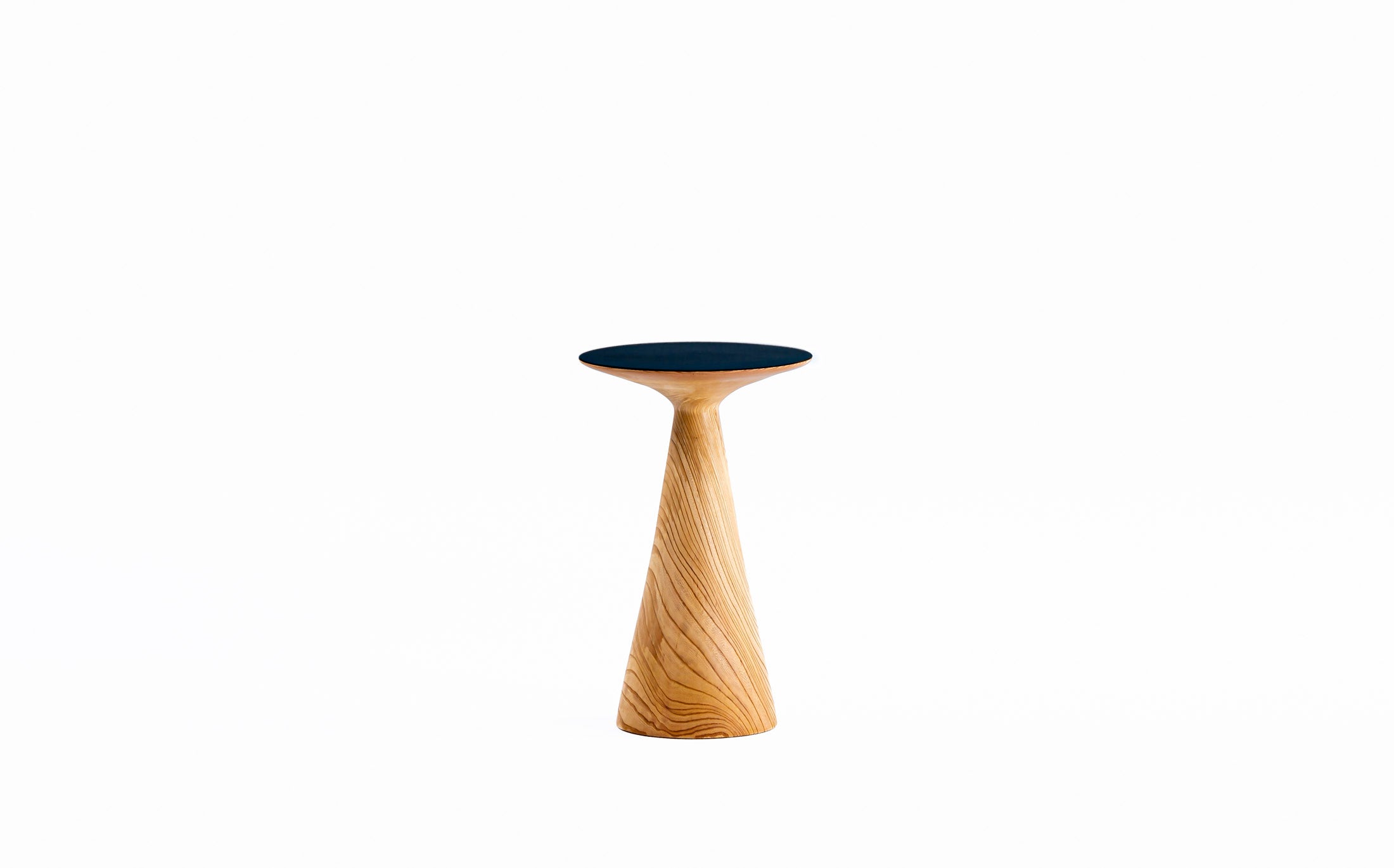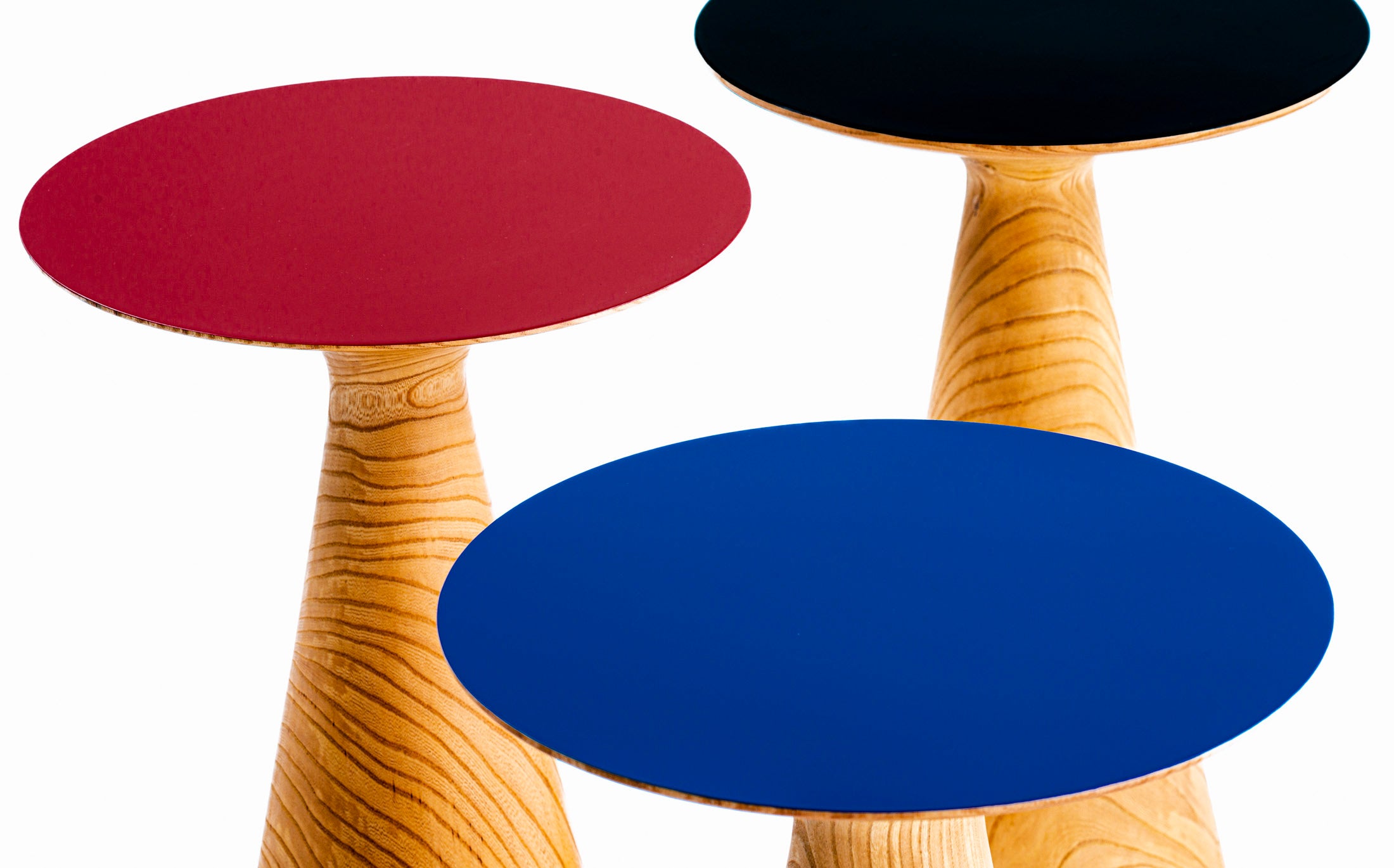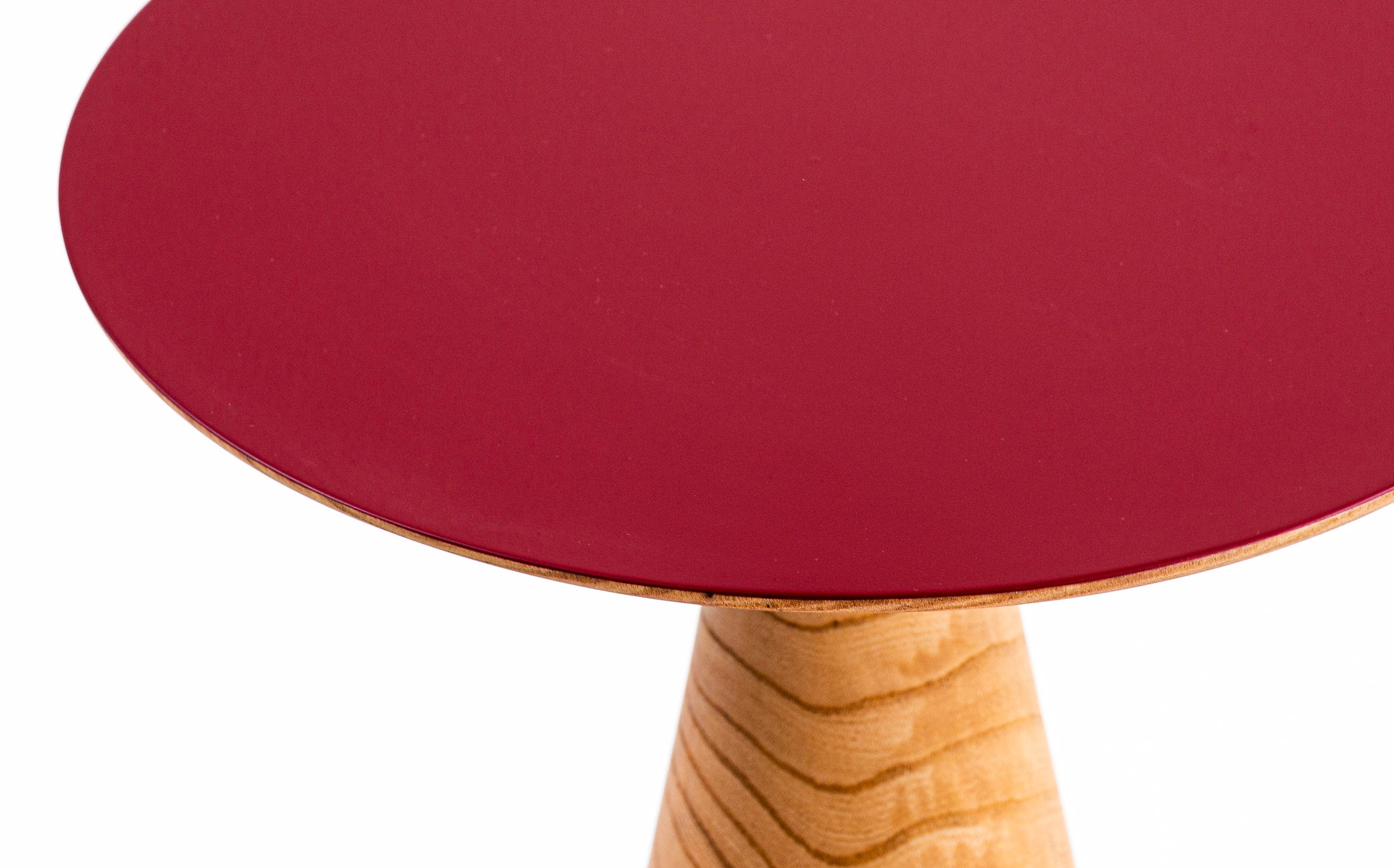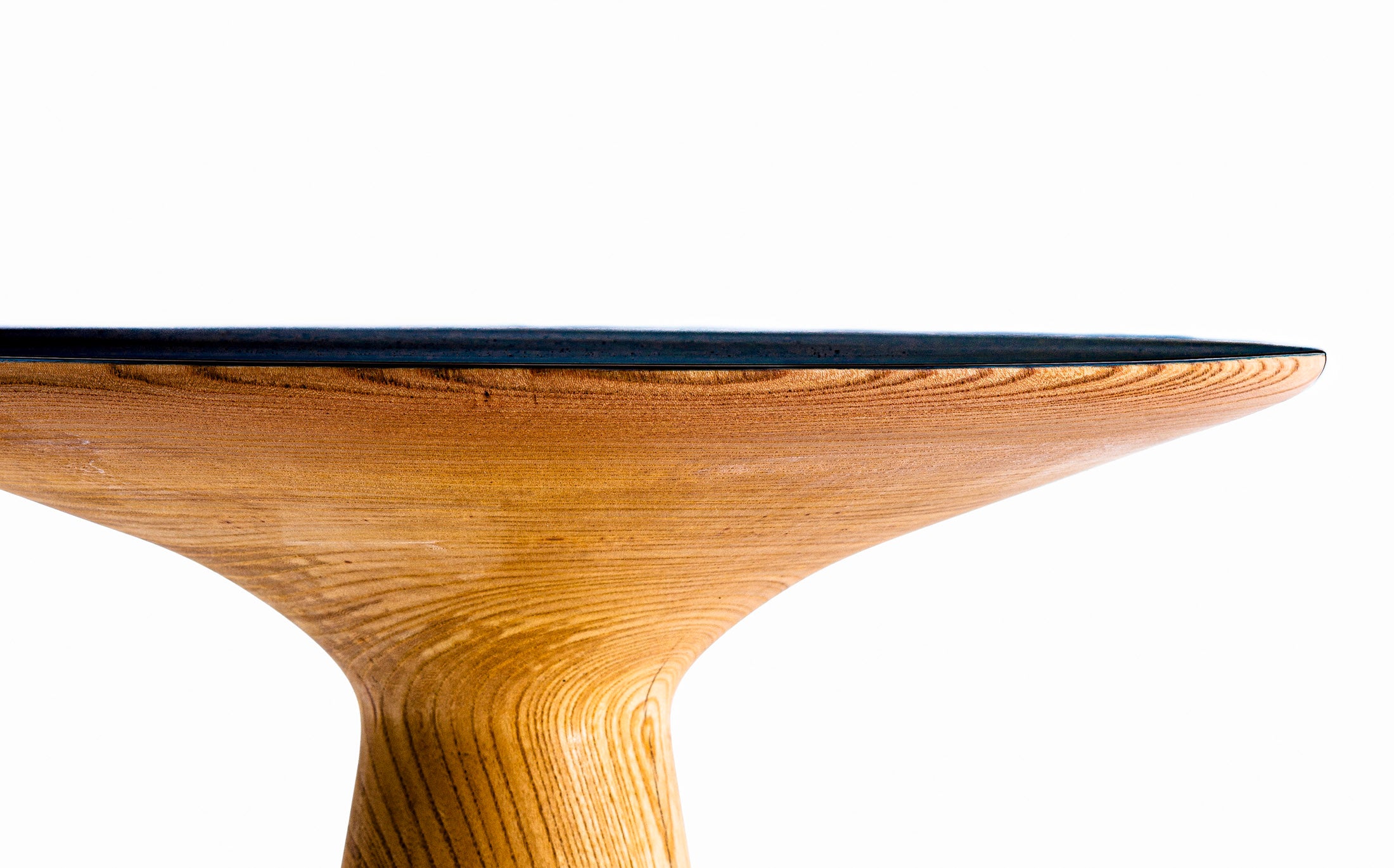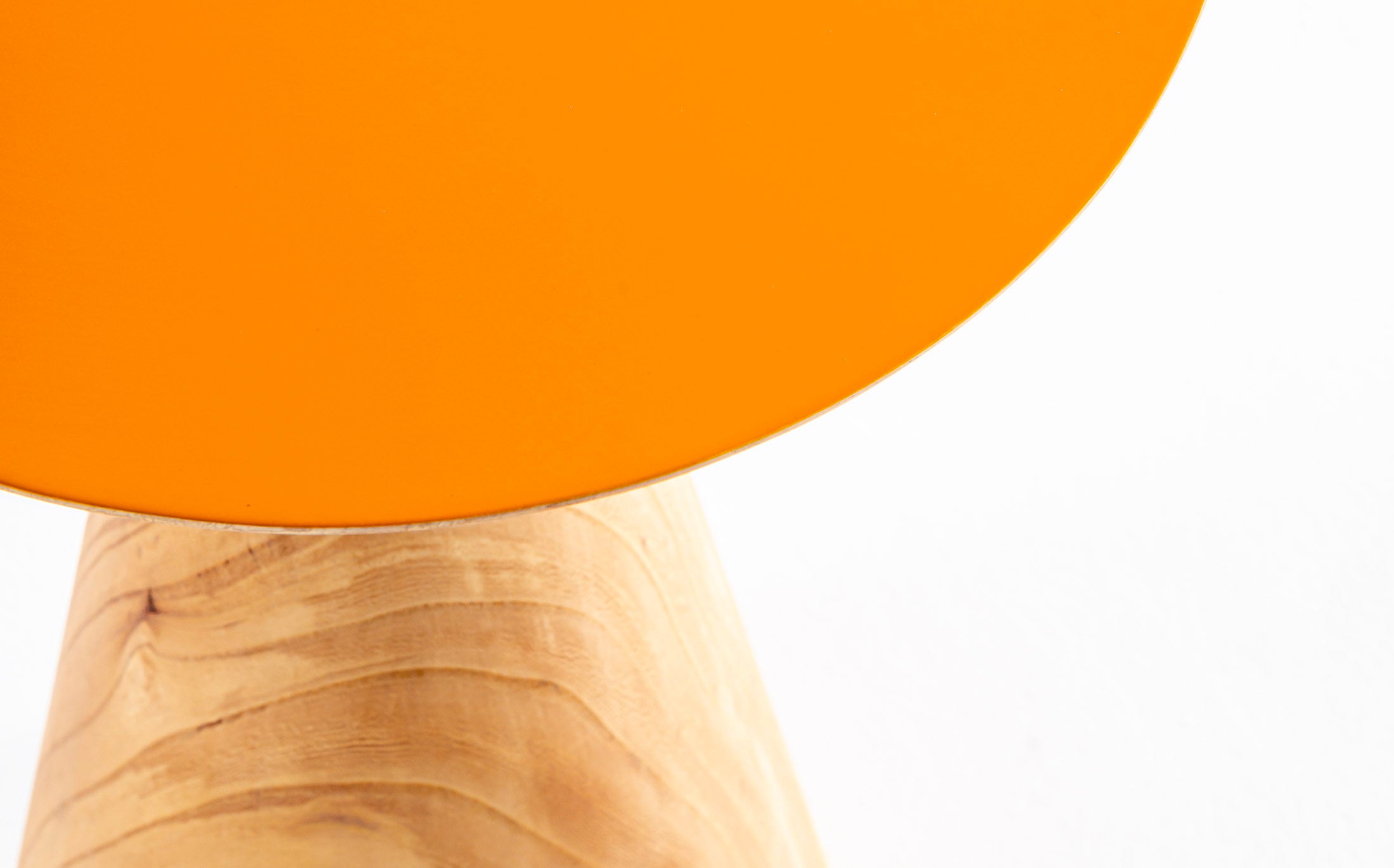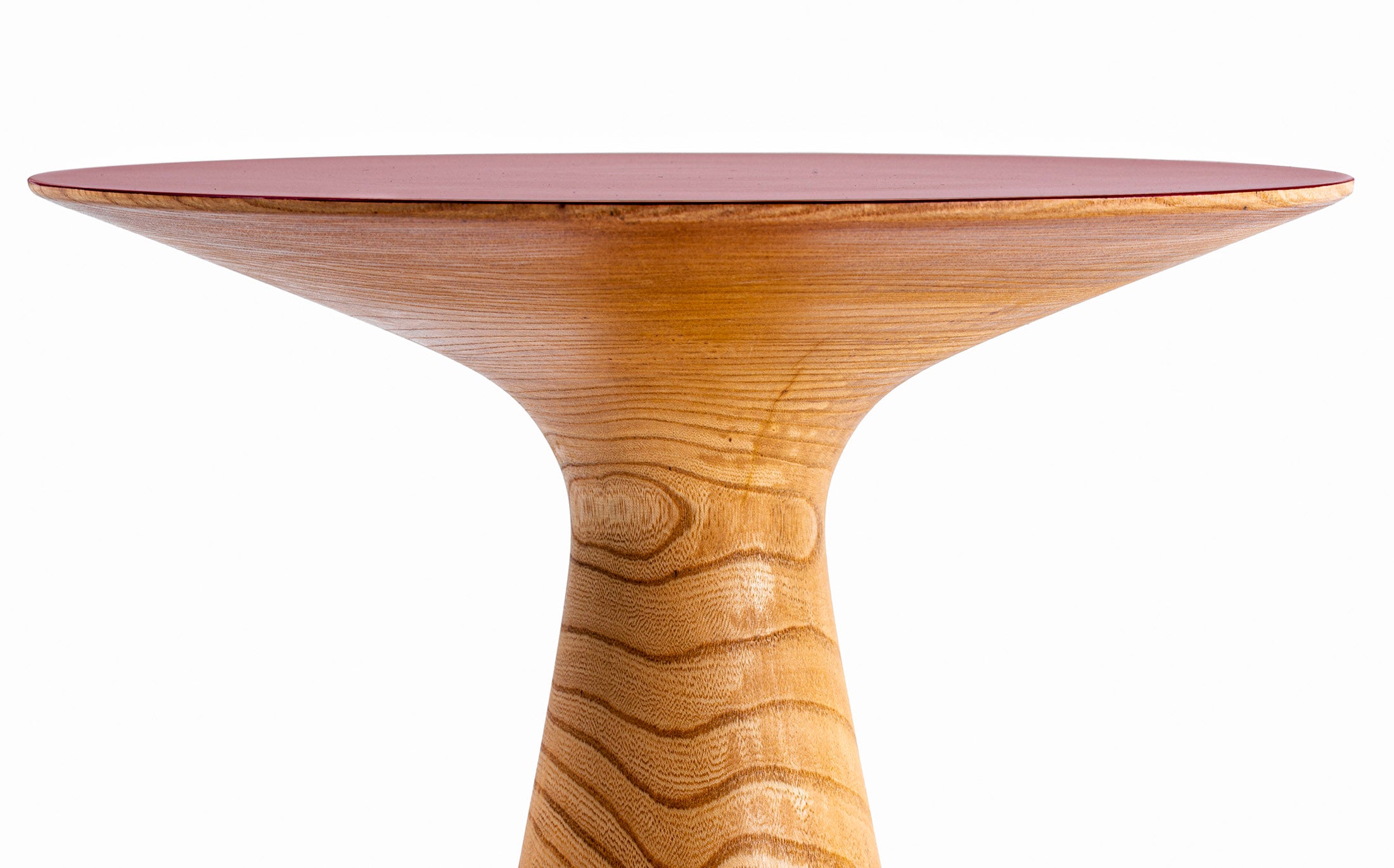 Kolumba side table - high
SKU: PZT-005-RD
Sale price

€5.080EUR
Regular price
(/)
---
The Kolumba Museum is an excellent example of integrating the existing architecture with the new. The side tables used in the museum's reading room are made using Japanese materials and techniques.
Rice cultivation has been the center of Japanese culture, and traditions such as pounding mochi (rice cakes) for celebrations still live today. We wondered if we could apply the technology of carving out zelkova logs to make usu (mortar) for pounding rice and thus create a product with a pure form.
The table carved out from a single zelkova log shows a beautiful grain on the sides, with a tabletop painted with a vibrant colour. The paint is only applied on the very top surface, creating a modern look of a contrast between the bright colour and the natural grain. The four brilliant colour variations add an accent to the space, and the two different size variations create a rhythm.
A tree that has lived a long time is reborn as a piece of furniture to become a part of human lives. The colour changes, the cracks appear, and the shape of the wood changes over time, resembling the primitive strength of nature.
PETER ZUMTHOR COLLECTION BY TIME & STYLE
---
SPECIFICATIONS 
Wood: Zelkova
Top: Urethane filled painting
Side/Bottom: Urethane clear
Width: 345 mm
Depth: 345 mm
Height: 555 mm
---
Note 1: The colors of materials may vary slightly depending on your device's screen.
Note 2: Please check here the list of the countries that we are not selling at this moment on this e-commerce site.
---
HANDLING PRECAUTIONS

- There are individual differences in the wood, such as grain, tiger spots, and color of the material.
- Across the ages, the surface gradually turns amber.

- This product is for indoor use only.
- Do not set up products in places that are exposed to direct sunlight or wind from air-conditioning equipment as much as possible, or they could cause a deformation, discoloration, breakage, and warpage.
- Appropriate humidity for the operating environment is 40-60%. Drying may cause splitting or warping of the wood.
- Be sure to set up products in places where they can be horizontal. Using products in unstable conditions could cause a decrease in product strength or an injury due to breakage or overturning.

- Do not place hot pots or something hot directly on the top panels, or they could be scratched, deformed, or discolored.
- Do not use thinners, alcohols, benzine, polish removers, or antiseptic solutions for sterilization because they damage the surface coating film.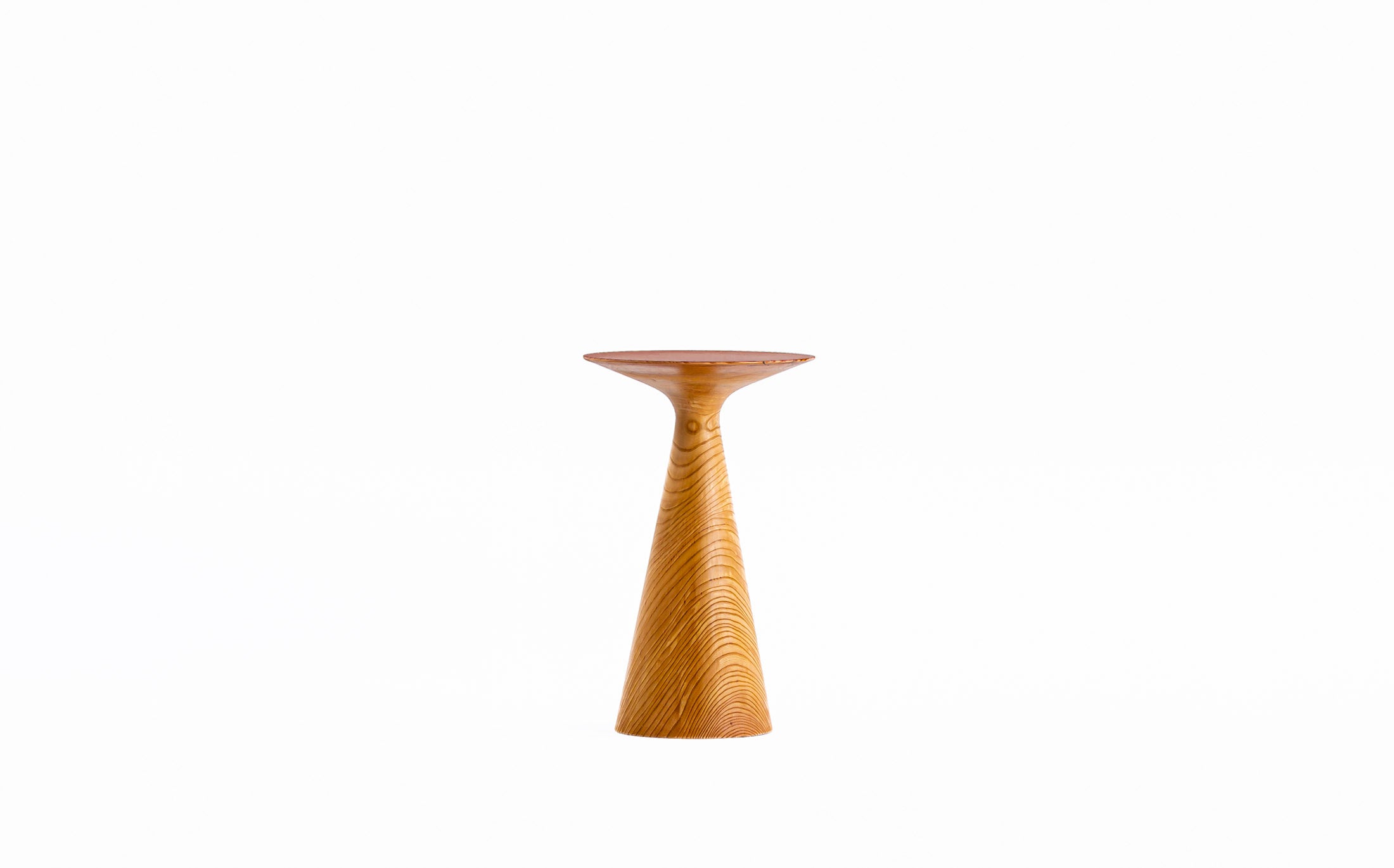 Kolumba side table - high
Sale price

€5.080EUR
Regular price
Choose options