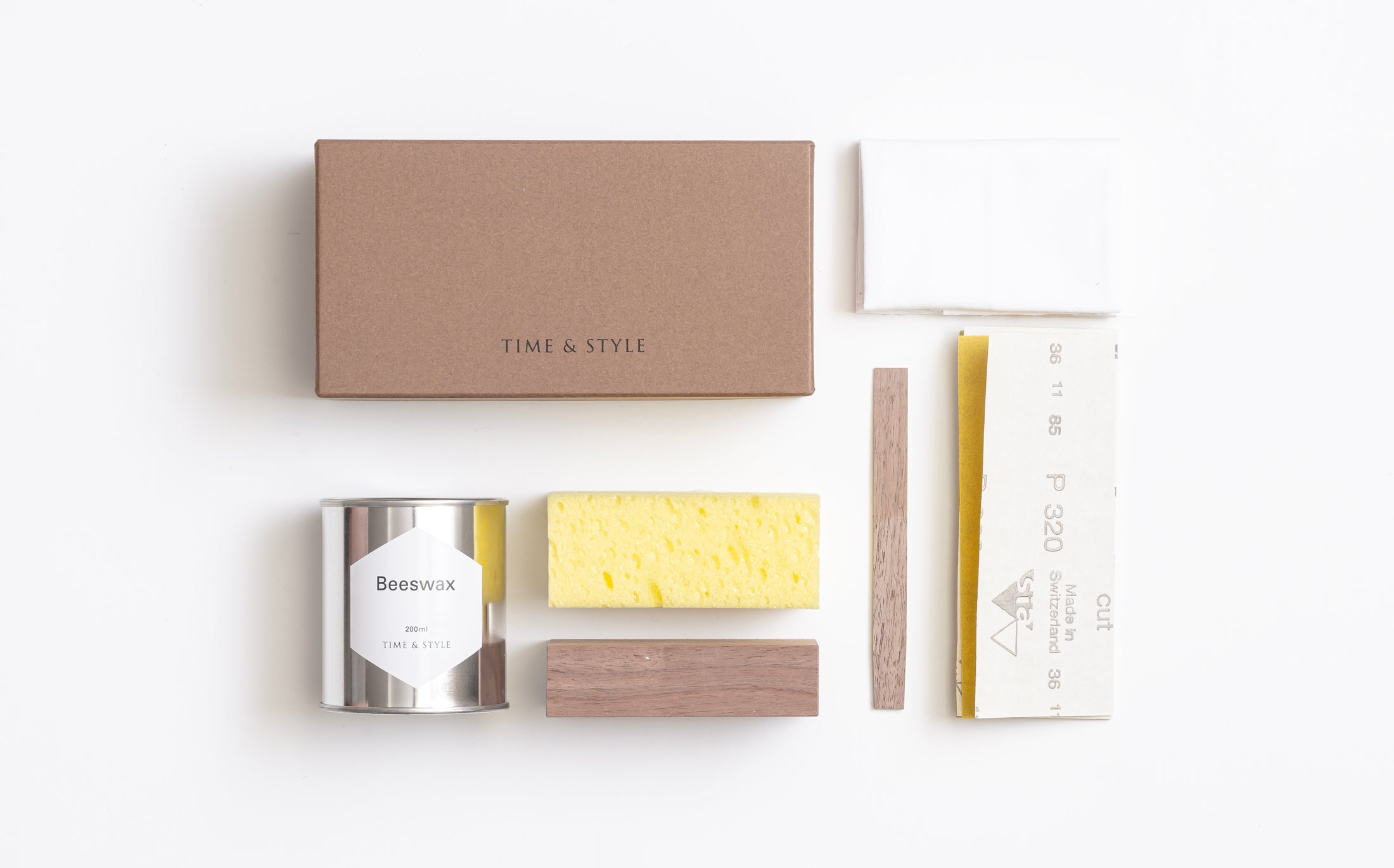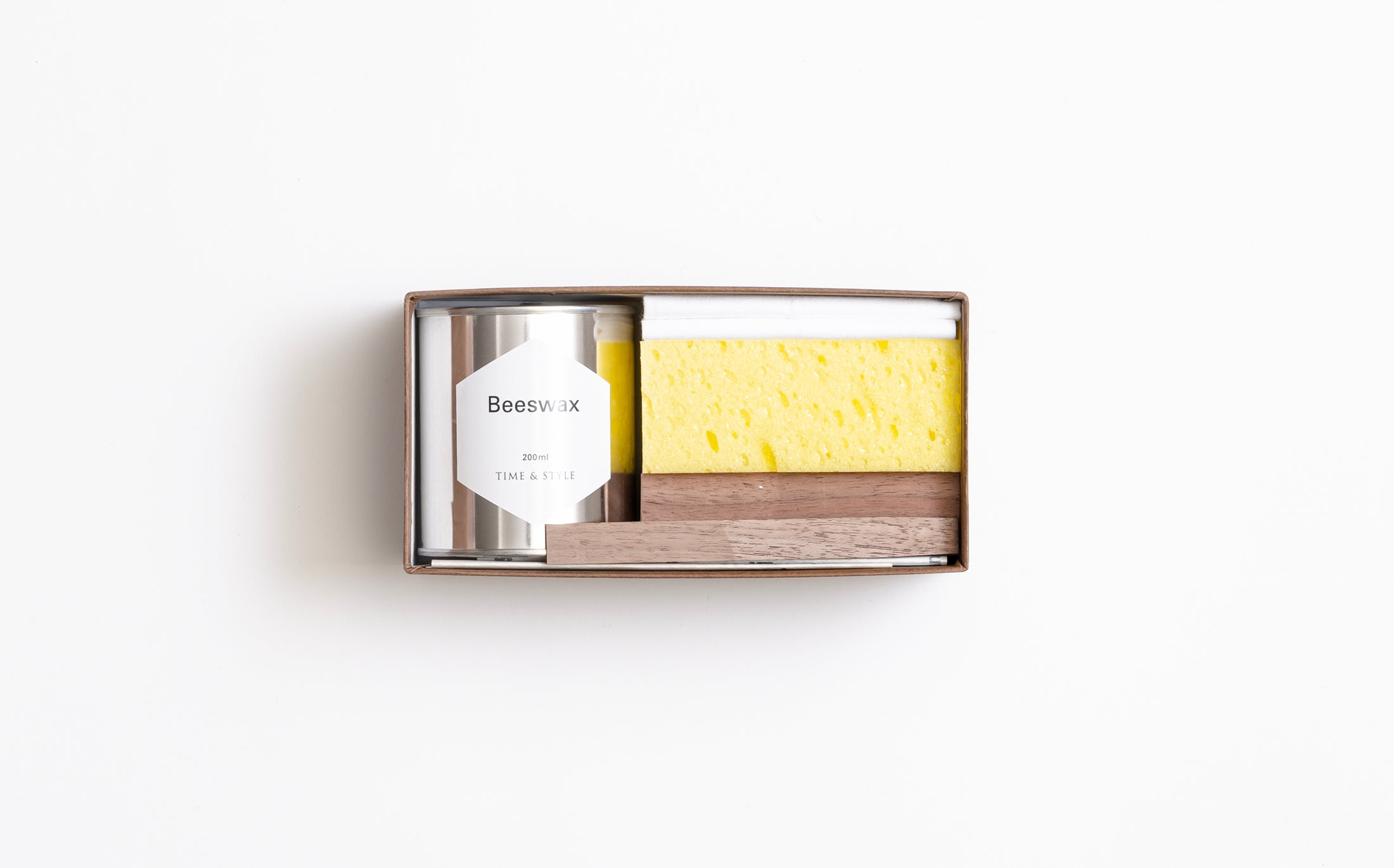 BEESWAX KIT
SKU: BEESWAXKIT200
Sale price

€34EUR
Regular price
(/)
---
This is a completely additive-free finishing material containing sunflower seed oil produced in Hokkaido, as well as domestic beeswax. We uniquely developed this material to use as a secure and safe finish for furniture. Sunflower seed oil prevents drying by penetrating into wood materials, and beeswax produces waterproof and antifouling effects by remaining on the wood material surfaces. As this material does not form a resin film on the surfaces like a urethane coating, the texture and feel of the wood are retained, and the aesthetic properties are enhanced over the years. This finish enables products to be used for a long period of time by applying beeswax periodically for maintenance.
---
SPECIFICATIONS
Material: Beeswax, Sunflower oil
Volume: 200ml
Kit Contents: Beeswax 200ml, a sponge, cloth*2, sandpaper*2, a paper pad, a paddle

---
Note 1: The colors of materials may vary slightly depending on your device's screen.
Note 2: Please check here the list of the countries that we are not selling at this moment on this e-commerce site.
---
How to use

1. Sand a product gently with abrasive paper (#240 to #320) with the wood grain.
2. Wipe off dirt and dust from its surfaces with a damp cloth that is tightly wrung out.
3. When the furniture surfaces become dry, apply an appropriate amount of beeswax onto a sponge and rub it with the wood grain.
4. Wipe off excessive beeswax from the furniture surfaces carefully with a soft cloth and polish them. In this case, wipe in a way such that beeswax is spread uniformly.

Furniture becomes available for use immediately after the application of beeswax. However, it is fixed more firmly a half or one day later.

Performing the procedures from one to four periodically (once a month during normal period between April and November, and once a week during the dry period between December and March) enables beeswax to be fixed, and a more stable effect can be expected. In particular, performing maintenance frequently is recommended soon after purchase because it leads to the prevention of breakage and warpage of solid wood materials.
Handling

- After applying beeswax, wipe it off completely. Residual beeswax could generate oil stains on clothes, documents, and books.
- Do not store near fire, in direct sunlight, or within reach of children.
- There are cases where beeswax for maintenance varies in hardness depending on the season and humidity, and its components are separated. If it is hard or its components are separated, double-boil and mix it with a paddle before use.
- Beeswax does not contain 25 specific allergic raw materials etc.
- Beeswax is completely additive-free and uses natural raw materials only. However, if it reaches the eyes or mouth by mistake or if any abnormality is observed on the skin etc., see a doctor and show the beeswax just to be safe.
- If possible, do not set up furniture in places near heat-radiating devices and air-conditioner vents, as well as places exposed to direct sunlight (ultraviolet light), which could cause breakage and warpage of wood materials.
- Placing hot pots and wet glasses directly on this finish could generate stains. Use coasters, place mats, pot stands, etc.
- Wiping products with a wet cloth removes beeswax from their surfaces. If wiping them with a wet cloth frequently, increase the frequency of maintenance.
SHIPPING DUTIES AND TIME - In-stock products

*The price that is shown is the price excluding VAT. Therefore, you will have to pay VAT and import duty later. The tax amount, VAT rate, and duty rate vary from about 5% to 20%, depending on the country. 

 

Payment of duties

Import VAT, and other taxes associated with the importation of the purchased product will be communicated to you by the courier at customs clearance via email or on your registered telephone number. Depending on where you live, you may have to pay at the time of delivery to your address.

 

Estimated delivery time

All products are order-made and carefully processed, assembled, and finished by our craftsmen in Japan.

Regarding the tableware and small products, we ship the goods from japan within 7 days if we have stocks. If there is no available stock, we will accordingly inform you the lead time of the production.

For large quantities we will contact you.

For any further information, please contact us.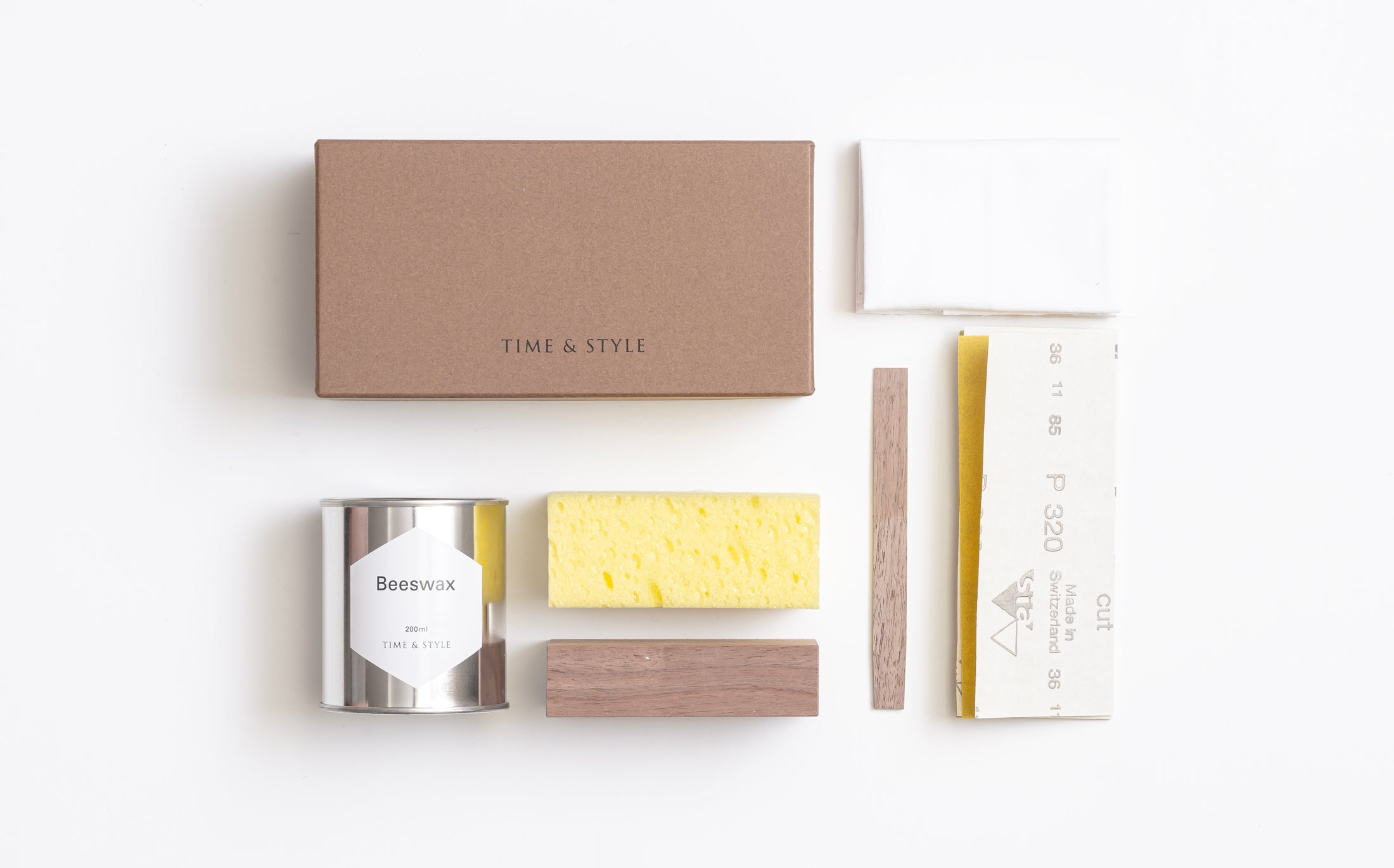 BEESWAX KIT
Sale price

€34EUR
Regular price
Choose options