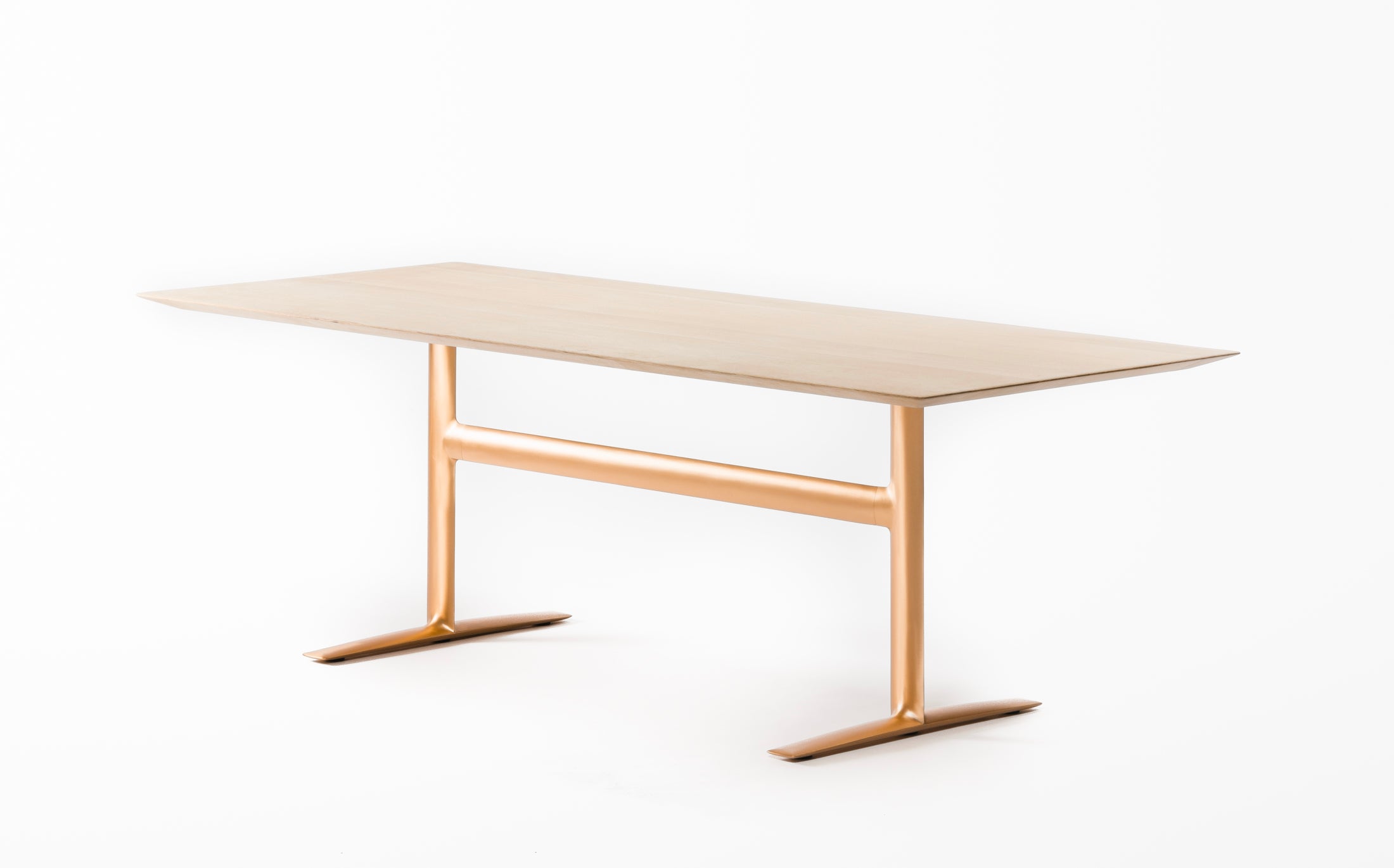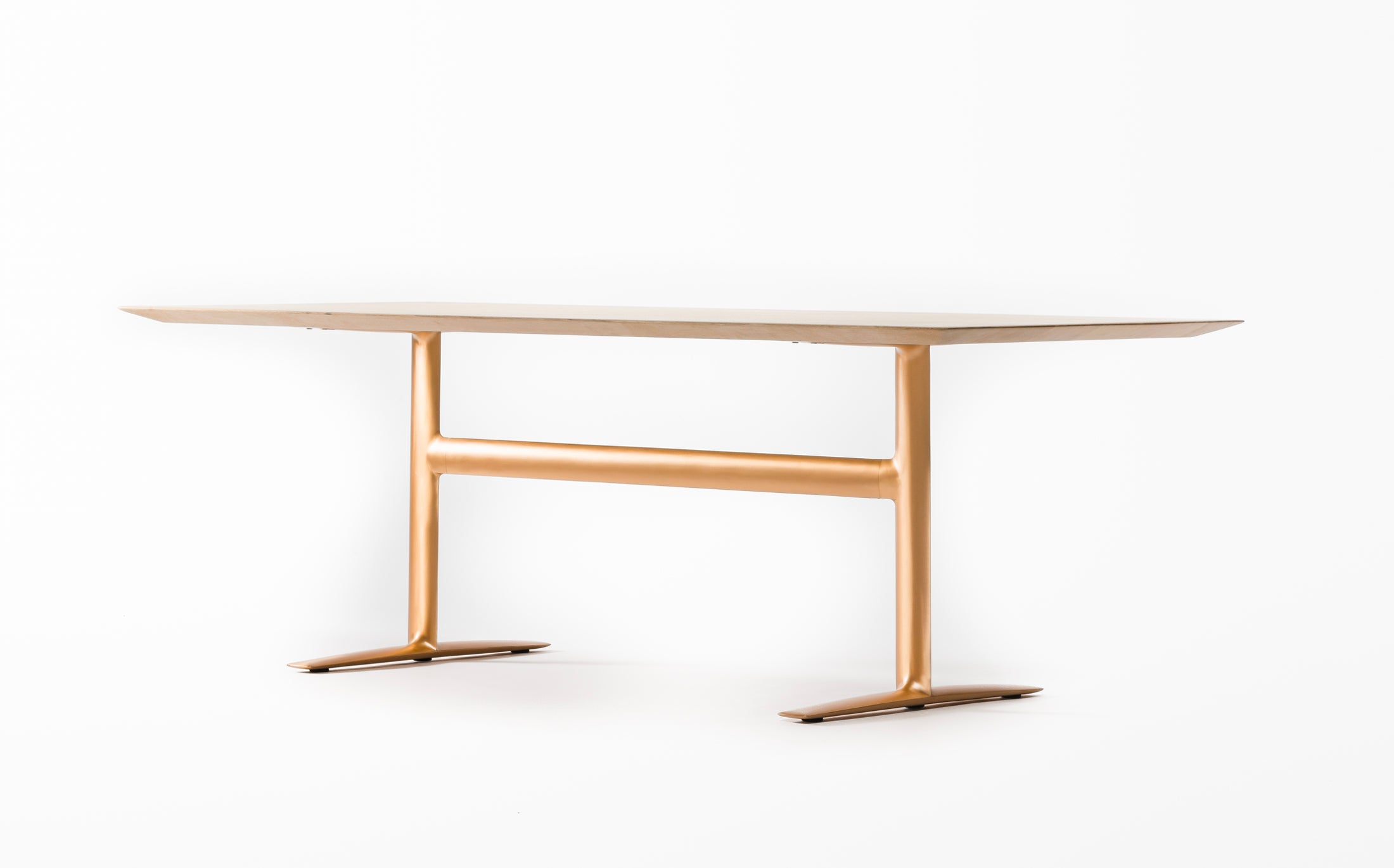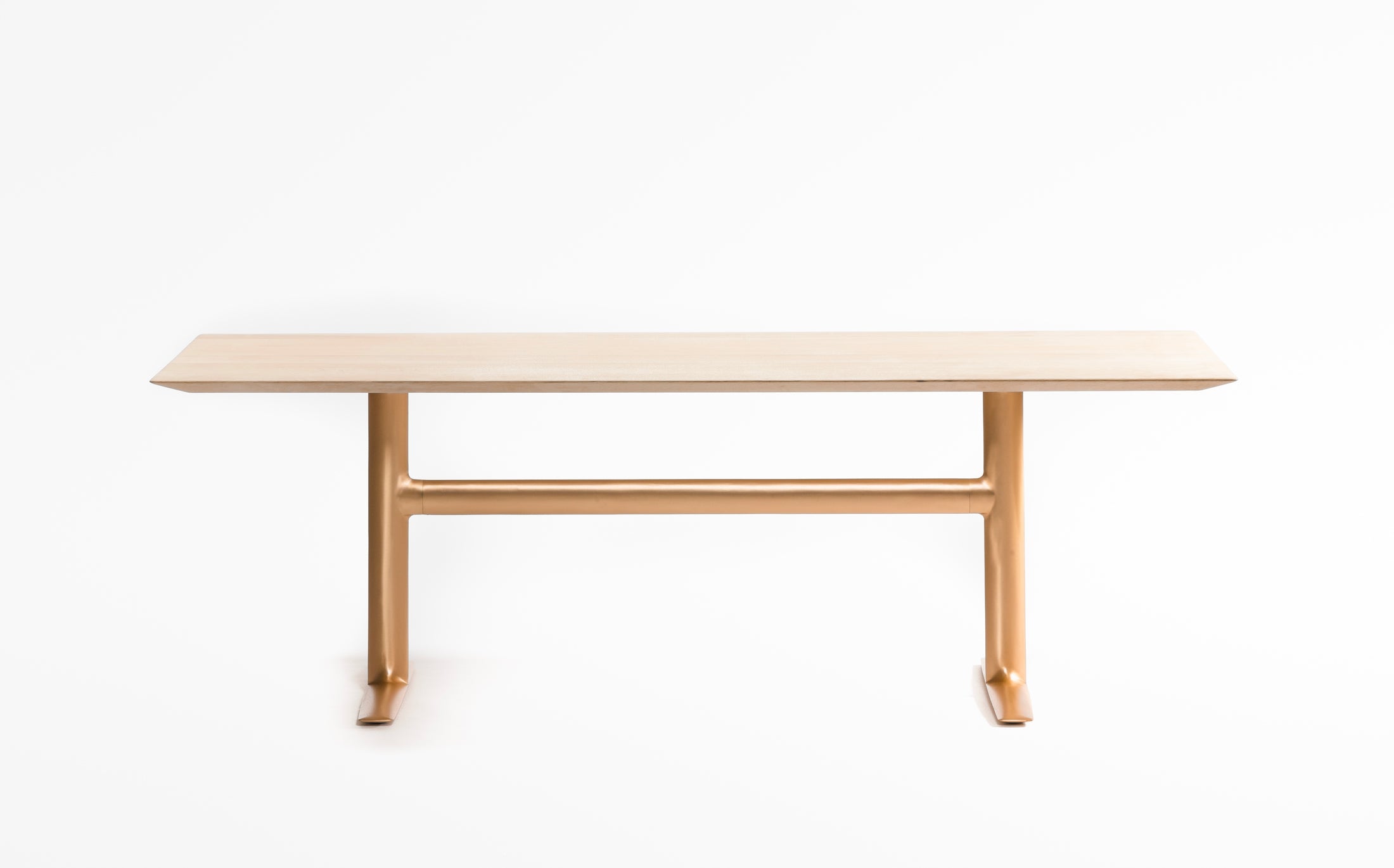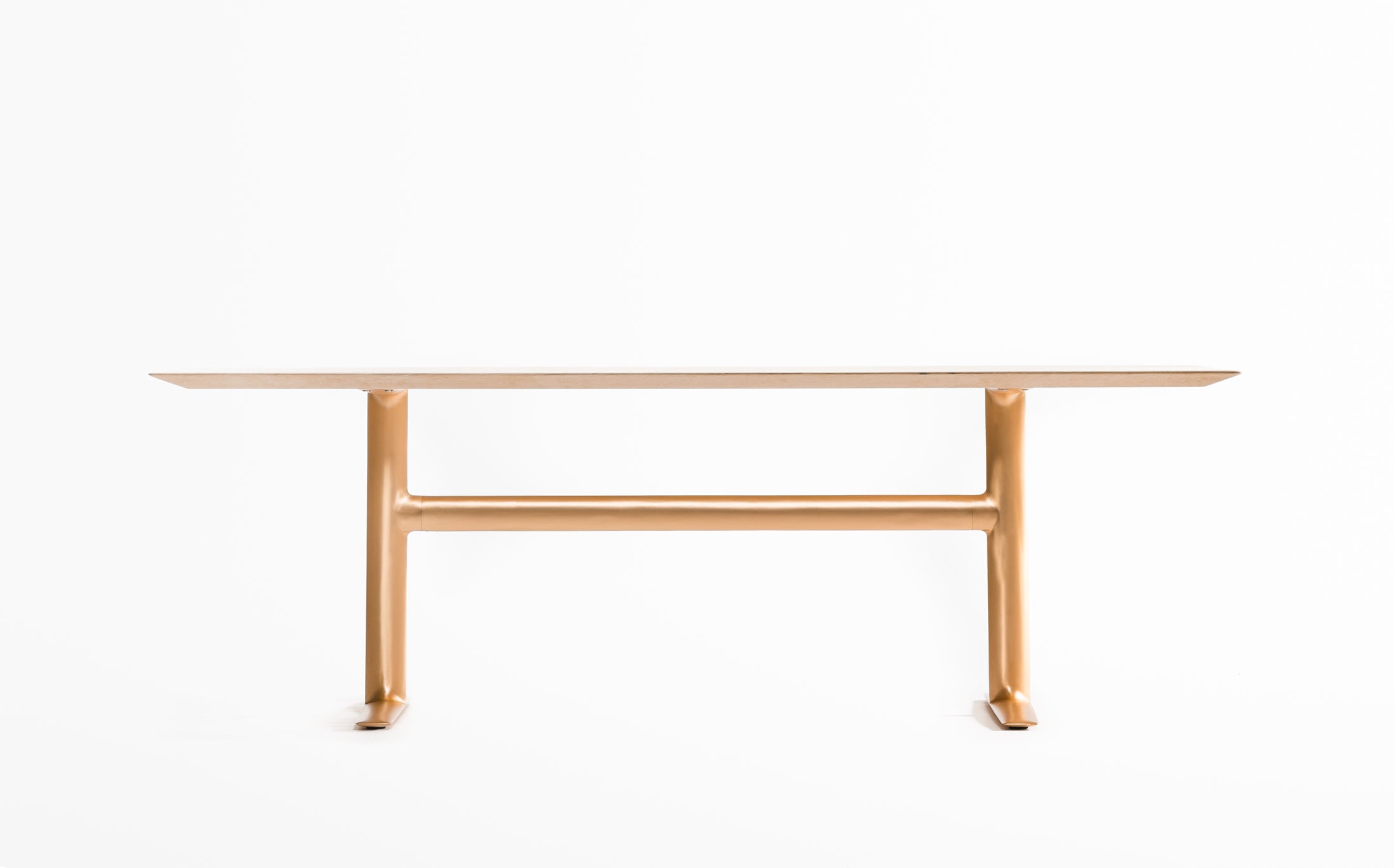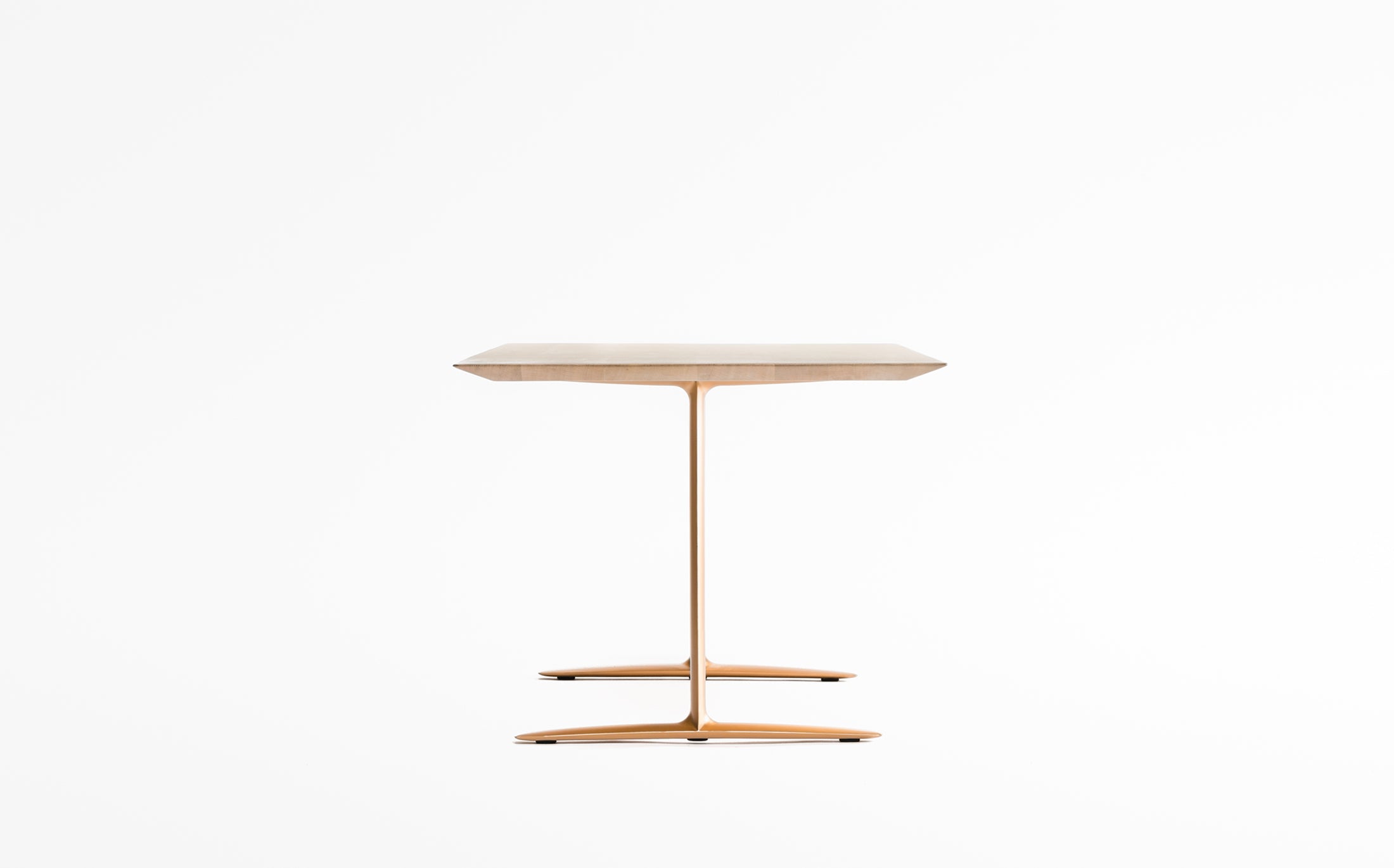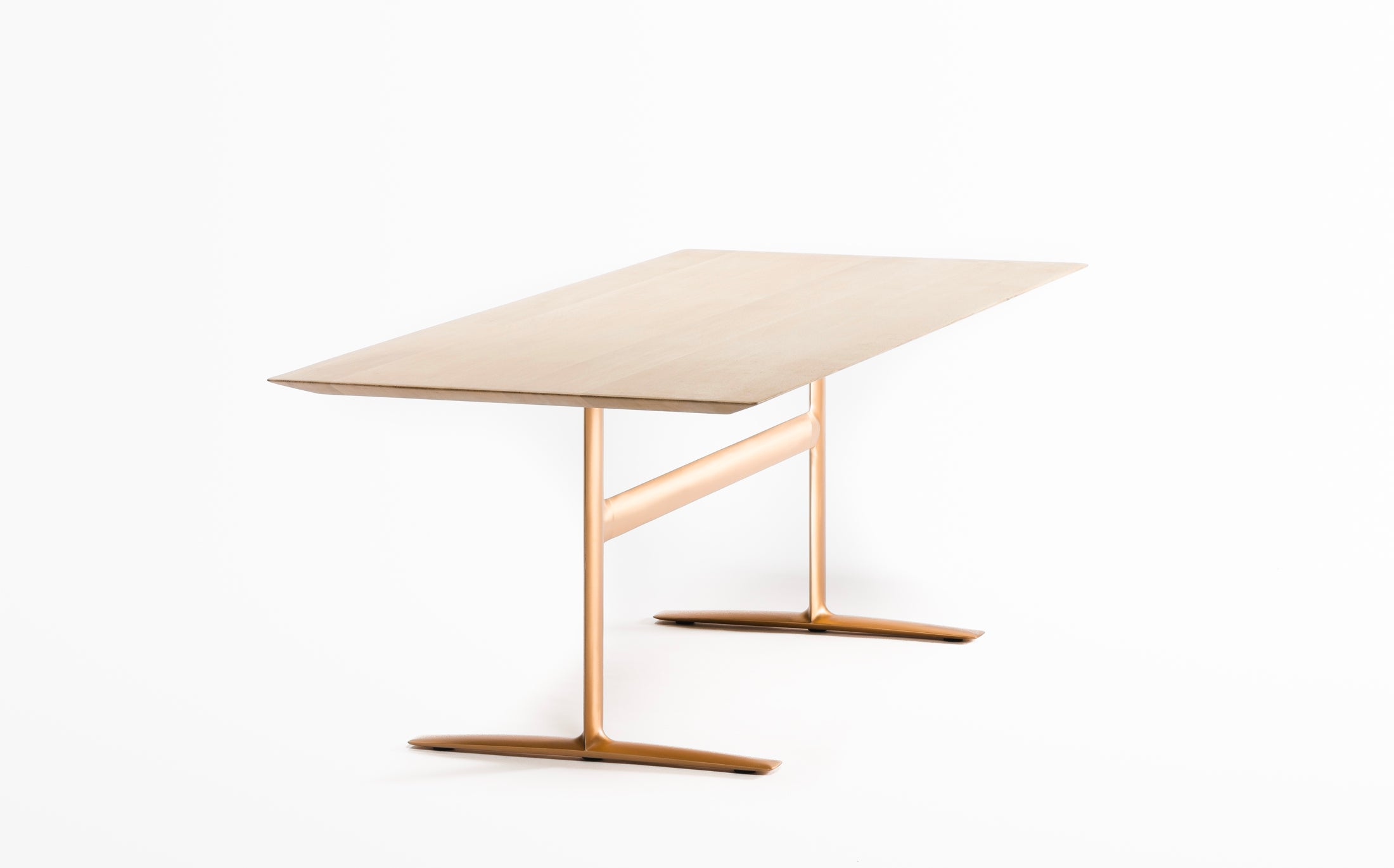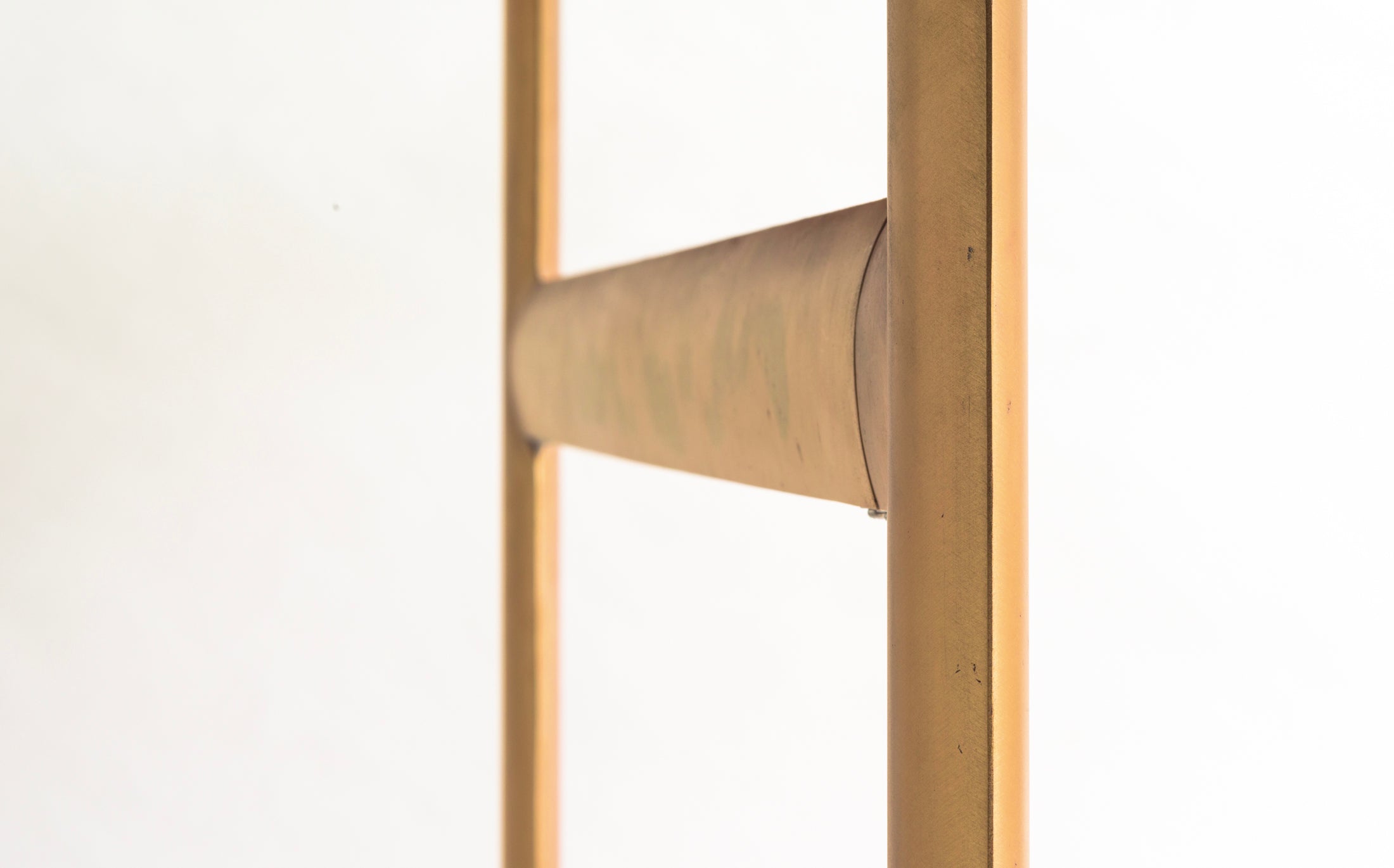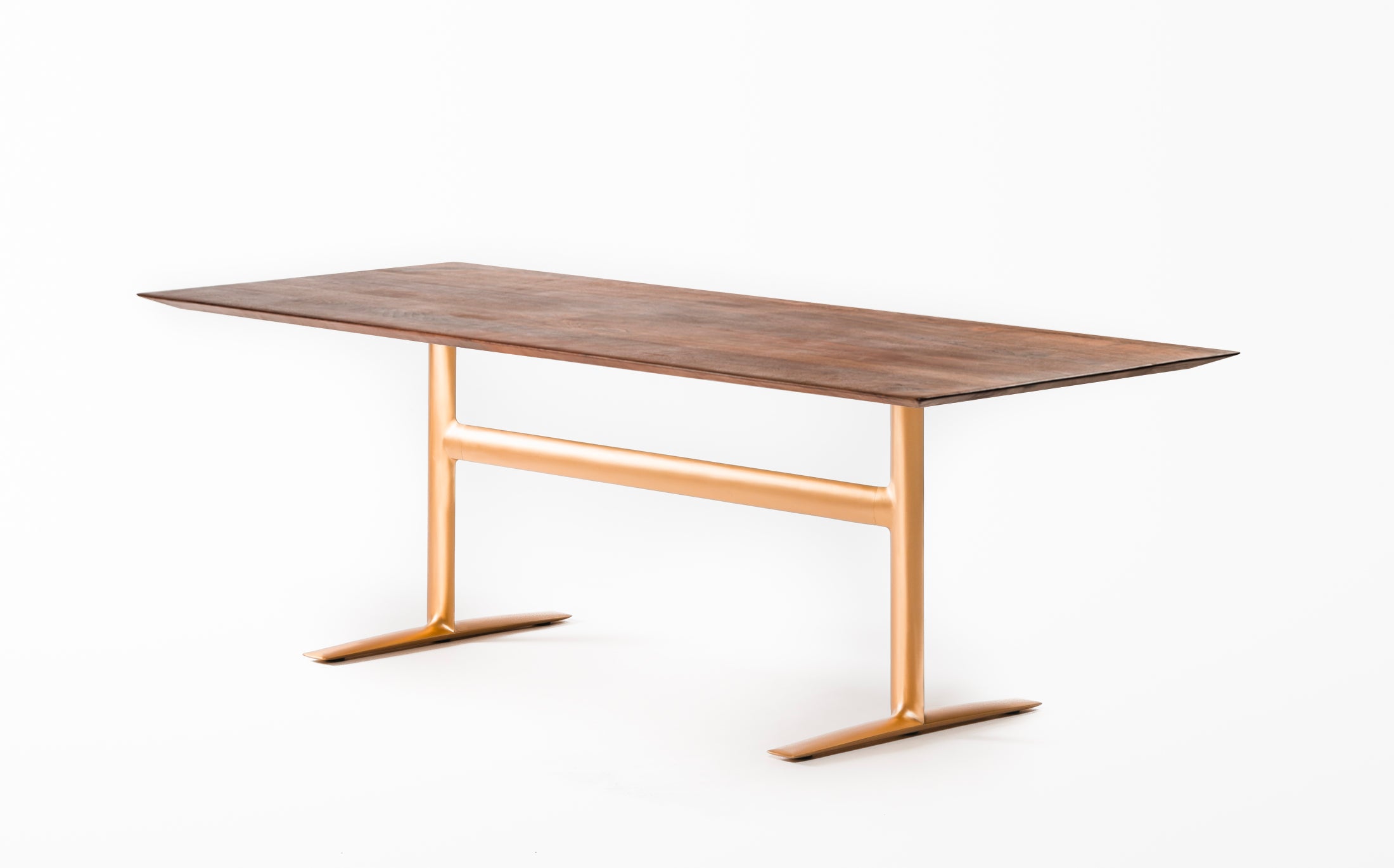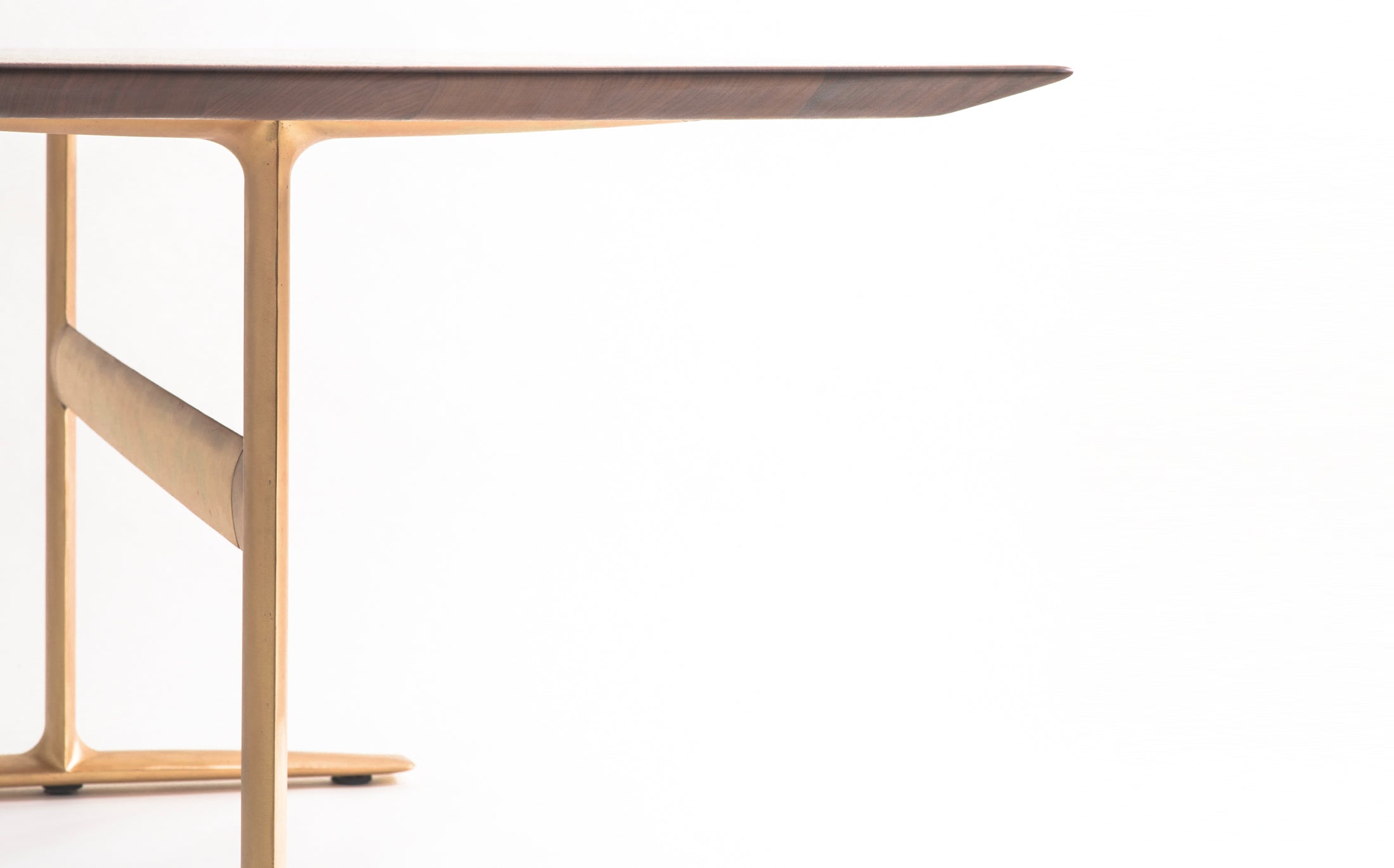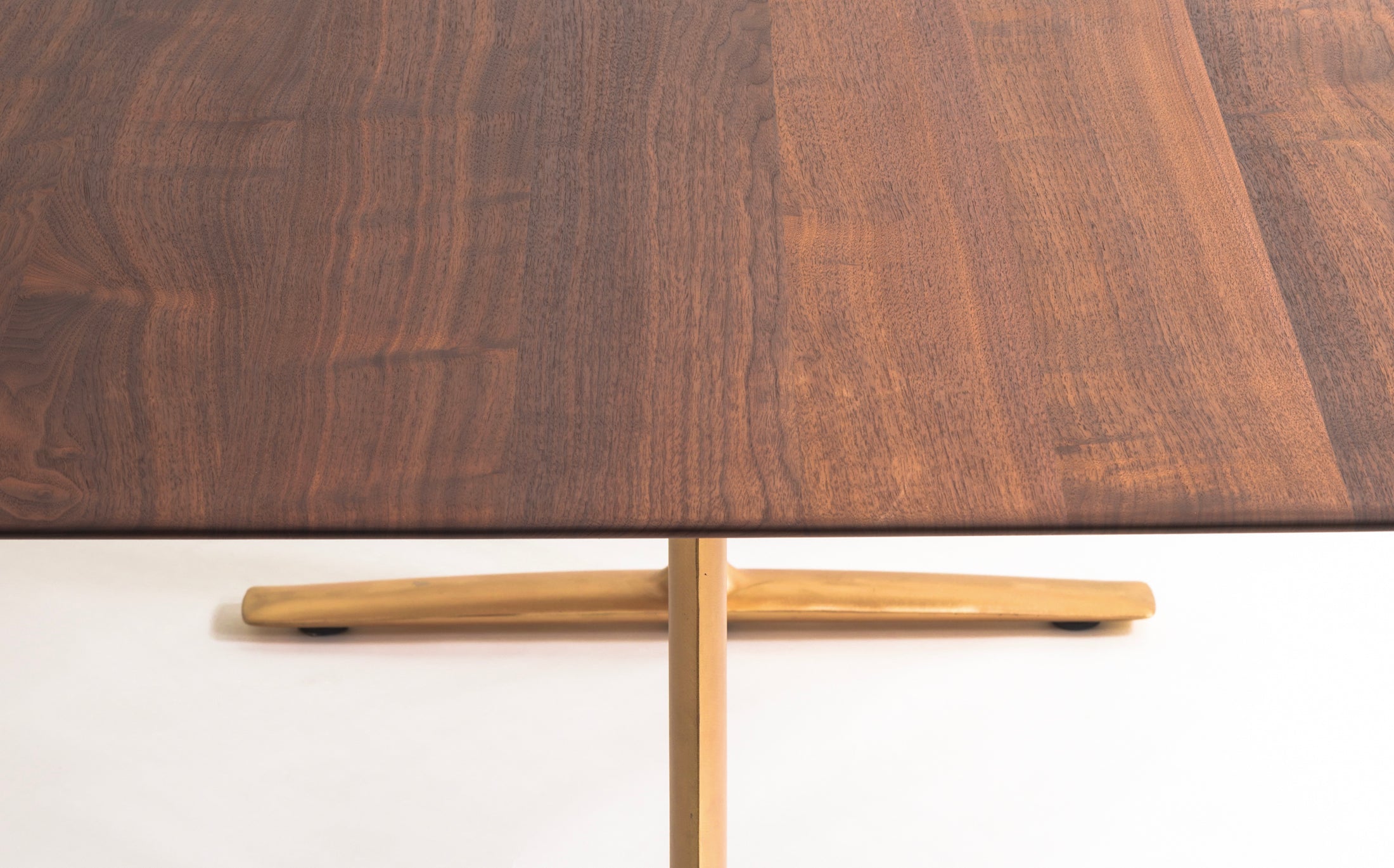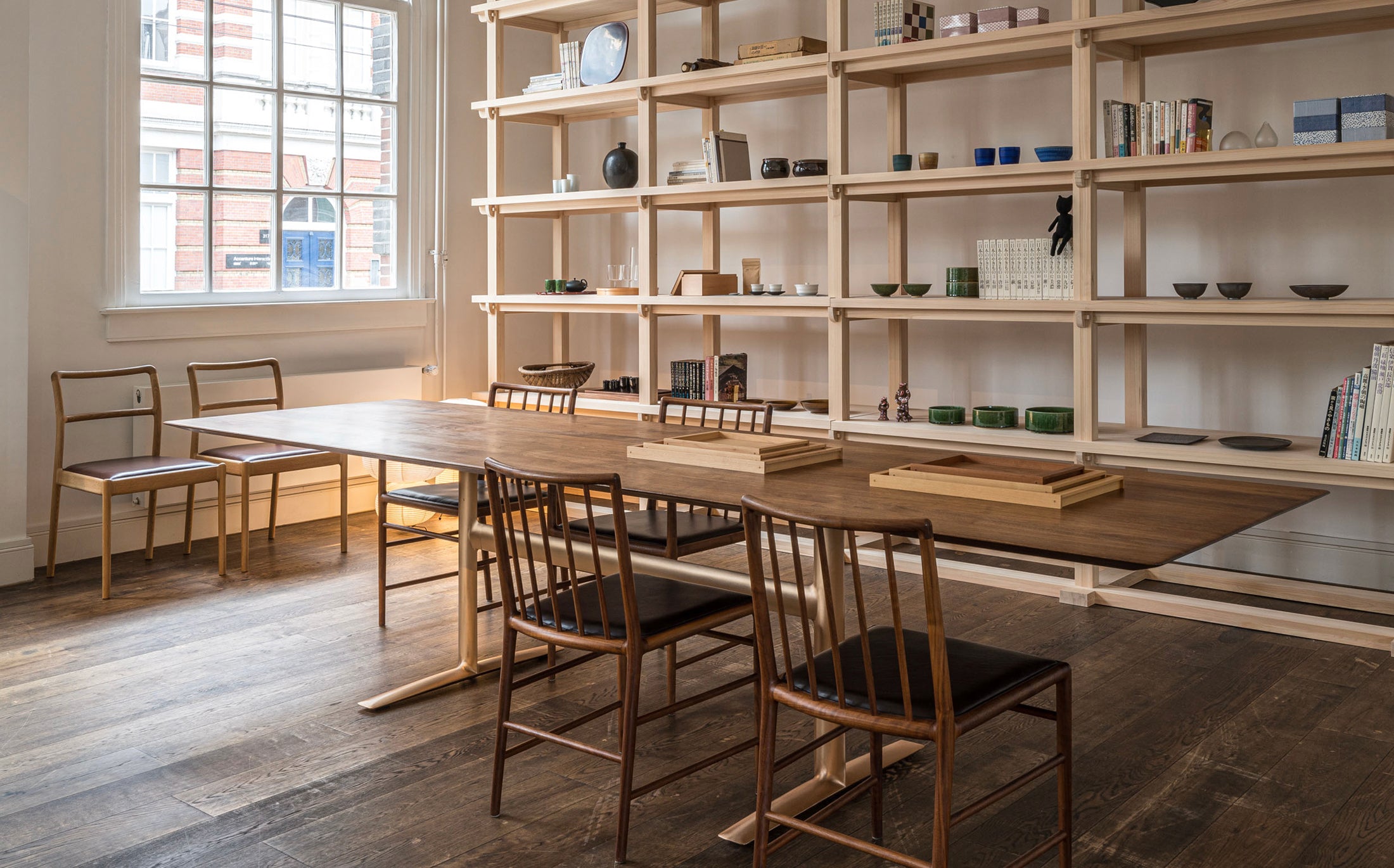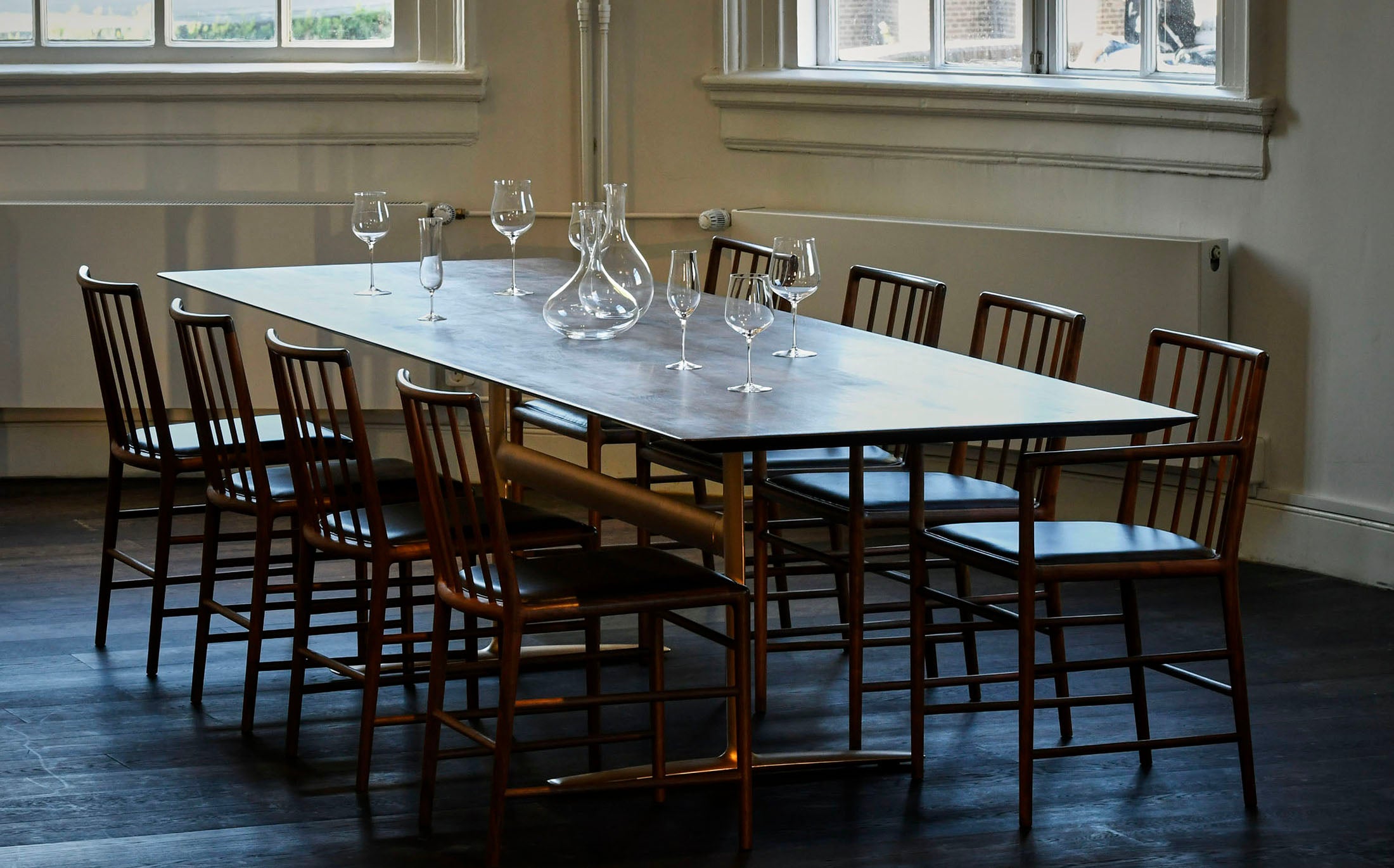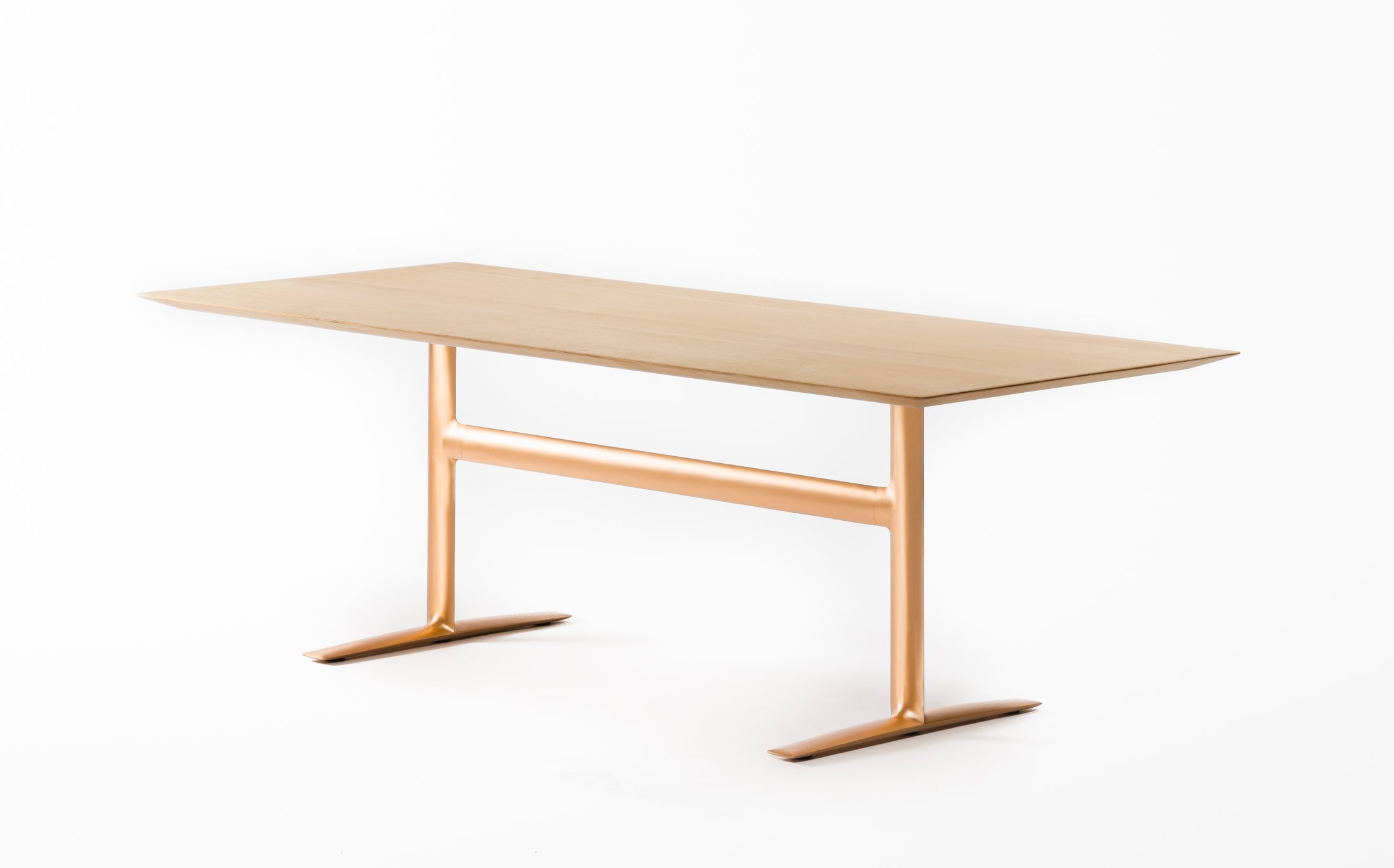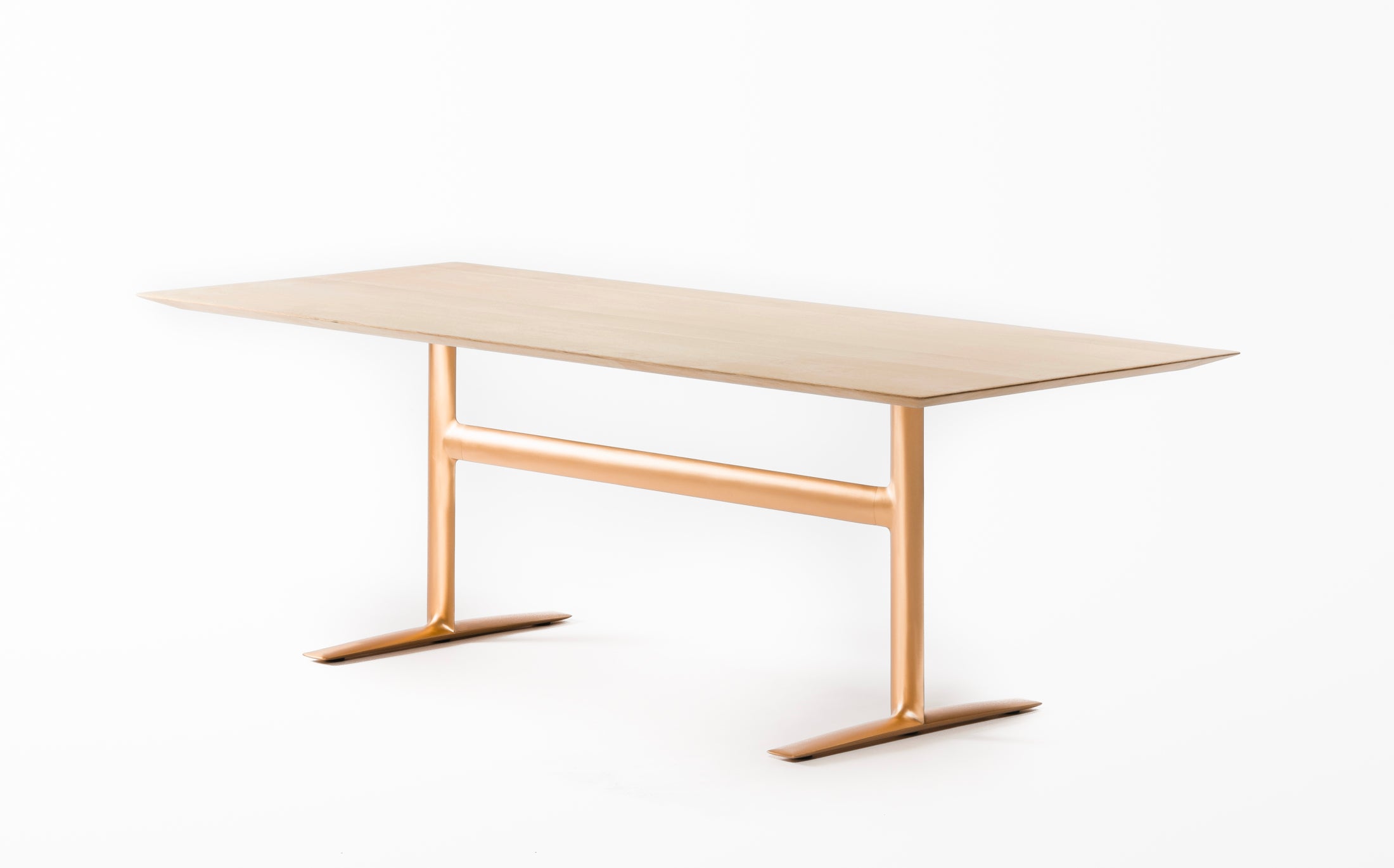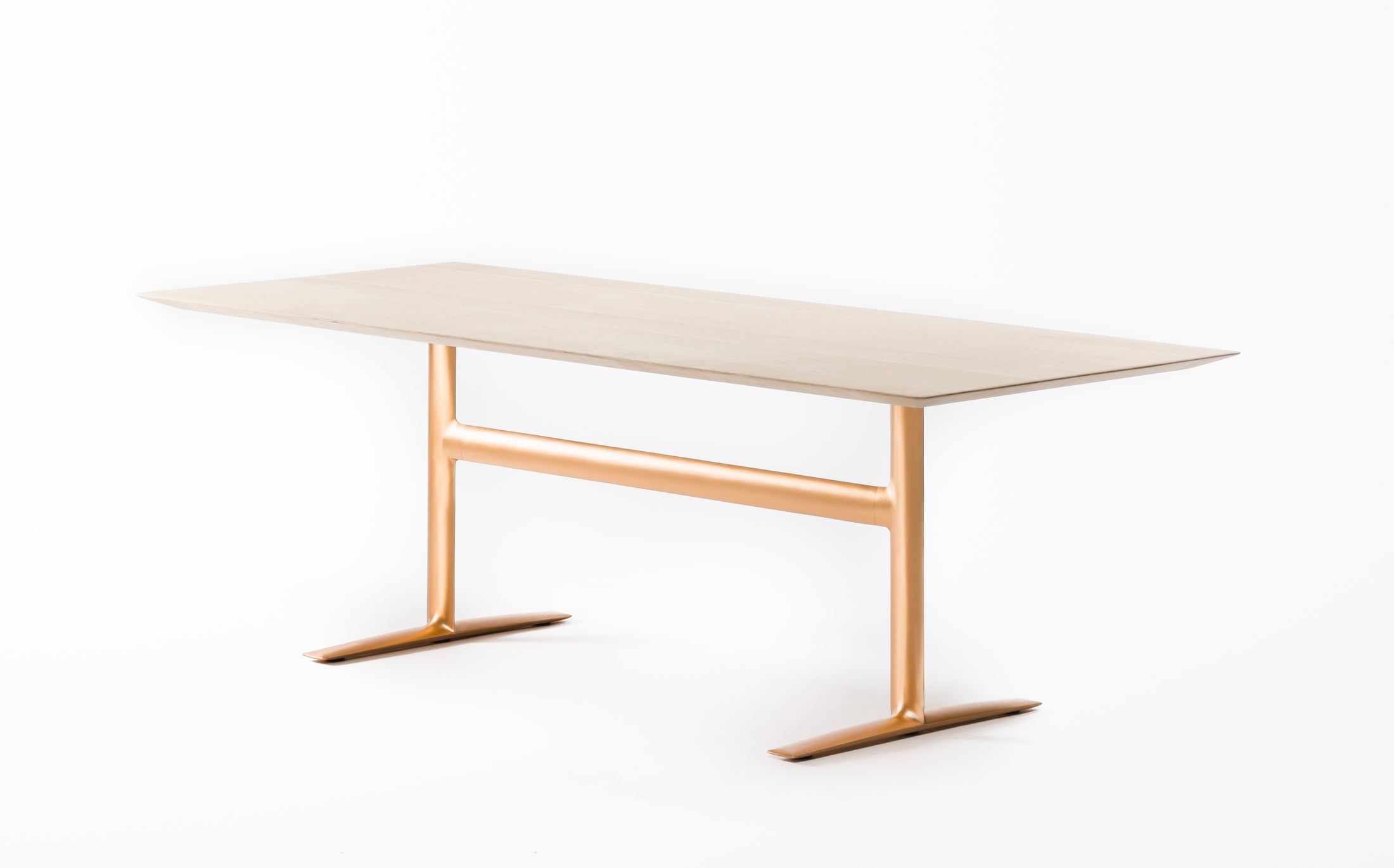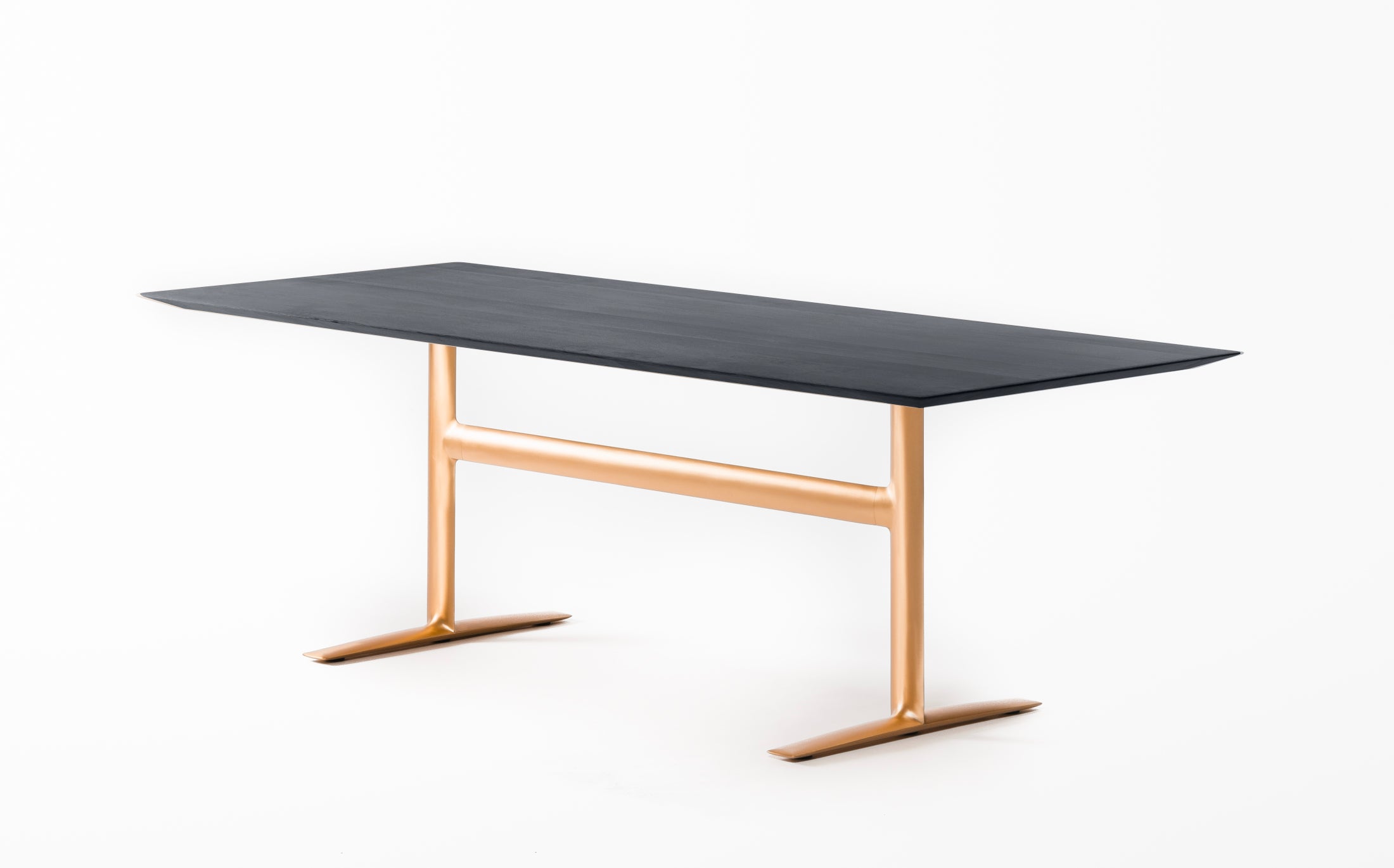 Bridge across
SKU: T-381 OKSO
Sale price

€13.610EUR
Regular price
(/)
---
Japan has the techniques and workshops for making Buddhist altar items and statues one by one by hand, and those techniques are used for the creation of modern art objects or monuments nowadays. They normally create bespoke casting items and collaborate for one time, but this Bridge across is produced as a sustainable product, which might bring the new direction for the casting industry in Japan. The legs are produced by a sand casting manufacturer in Takaoka, Toyama Prefecture. The sand casting is the process of placing an original mould in a box and filling the box with sand. The original mould is carefully removed from the sand, and then the same mould is made for both the male and female dies. Those both dies are putting together into a single box. Molten metal is poured into the box. Once the metal solidifies, the external sand mould is destroyed and the metal copied the same shape of the mould. The metal then goes through the process of polishing to add shine, since it leaves grainy traces of sand on the surface.
The material of bronze is heavier than other metals in terms of specific gravity, which gives stability even in small size. Using this bronze's characteristics, up to 3200-mm-wide tabletop is in this size variation
Rust of bronze surely reflects Japan's aesthetic sense. The bronze of Bridge across will be slowly aged over time with thin lacquer finish to protect the shine of the material. This product has the value of change over a long period of time.
In most cases, industrial metal table legs are created by bending existing standard-shaped metal pipes for welding. However, the leg of Bridge across is created with the Japanese craft skills of sand casting.
* This product is available in Japan at the moment. If you live in another country, please contact us directly.
---
SPECIFICATIONS
Wood: Oak / Walnut
Wood Finish: Soap / Beeswax / Tannin black / Natural white / Snow white / Medium grey / Charcoal grey / Walnut Beeswax
Bronze: Satin Finish
*The specification's sizes are "mm".
Item NO: T-381
Shape: Rectangle
Width: 2000 Depth: 900 Height: 720


Item NO: T-382
Shape: Rectangle
Width: 2200 Depth: 900 Height: 720


Item NO: T-383
Shape: Rectangle
Width: 2400 Depth: 900 Height: 720


Item NO: T-384
Shape: Rectangle
Width: 2600 Depth: 900 Height: 720

---
Note 1: The colors of materials may vary slightly depending on your device's screen.
Note 2: Please check here the list of the countries that we are not selling at this moment on this e-commerce site.
---
HANDLING PRECAUTIONS

- Do not place hot pots or something hot directly on the top panels, or they could be scratched, deformed, or discolored.
- Do not set up products in places that are exposed to direct sunlight or wind from air-conditioning equipment as much as possible, or they could cause a deformation, discoloration, breakage, and warpage.
- Be sure to set up products in places where they can be horizontal. Using products in unstable conditions could cause a decrease in product strength or an injury due to breakage or overturning.

- Bronze reacts with sweat, sebum, and the moisture content in the air to get oxidized and turn black if the coating films are deteriorated by scratches on the surfaces or ultraviolet rays. Wipe off the sweat and sebum frequently and avoid setting up products in humid places as much as possible.
- Note in advance that pinholes (small holes) may be generated on the bronze surfaces during the sand-casting manufacturing process.
VARIATION OF THIS PRODUCT

If you want any different material than specified on this product page, please contact us.
This product can be made in the following variations.

| | | | |
| --- | --- | --- | --- |
| BRONZE | | | |
| | | | |
| Satin finish | | | |
| OAK | | | |
| | | | |
| Soap | Beeswax | Tannin Black | |
| | | | |
| Natural White | Snow White | Medium Grey | Charcoal Grey |
| WALNUT | | | |
| | | | |
| Beeswax | | | |

 

Please use the link below for variations of all items.
MATERIALS AND CARE
SHIPPING DUTIES AND TIME -Furniture-

The tax amount, VAT rate, and duty rate vary from 5% to 20%, depending on the country. 

Payment of duties

Import VAT, and other taxes associated with the importation of the purchased product will be communicated to you by the courier at customs clearance via email or on your registered telephone number. Depending on where you live, you may have to pay at the time of delivery to your address.

 

Estimated delivery time

All products are order-made and carefully processed, assembled, and finished by our craftsmen in Japan.

Production time for Time & Style products will take up from 6 weeks to 12 weeks.
Production time for the Peter Zumthor collection takes three months.

We ship our products from japan.

For large quantities we will contact you.

For any further information, please contact us.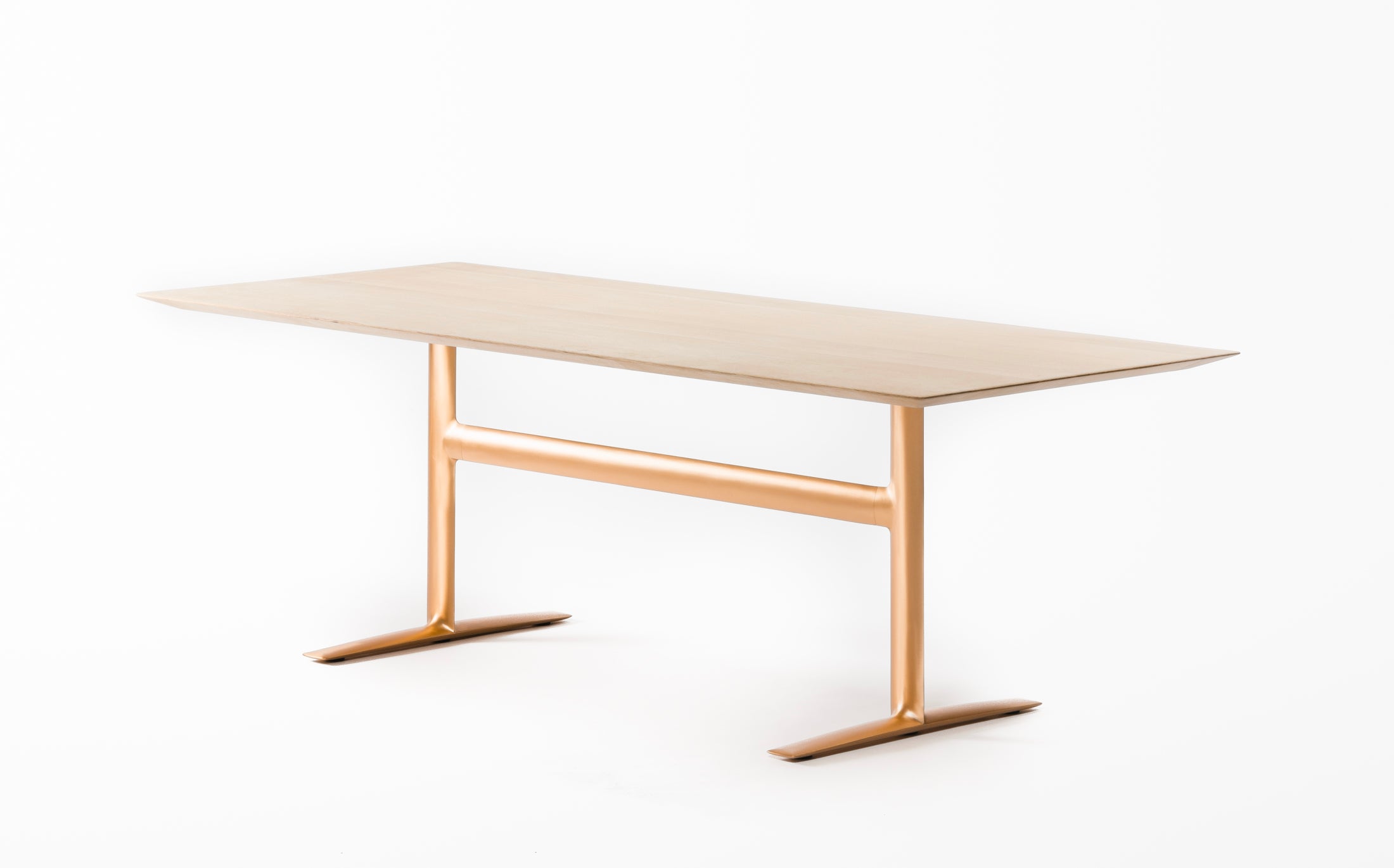 Bridge across
Sale price

€13.610EUR
Regular price
Choose options