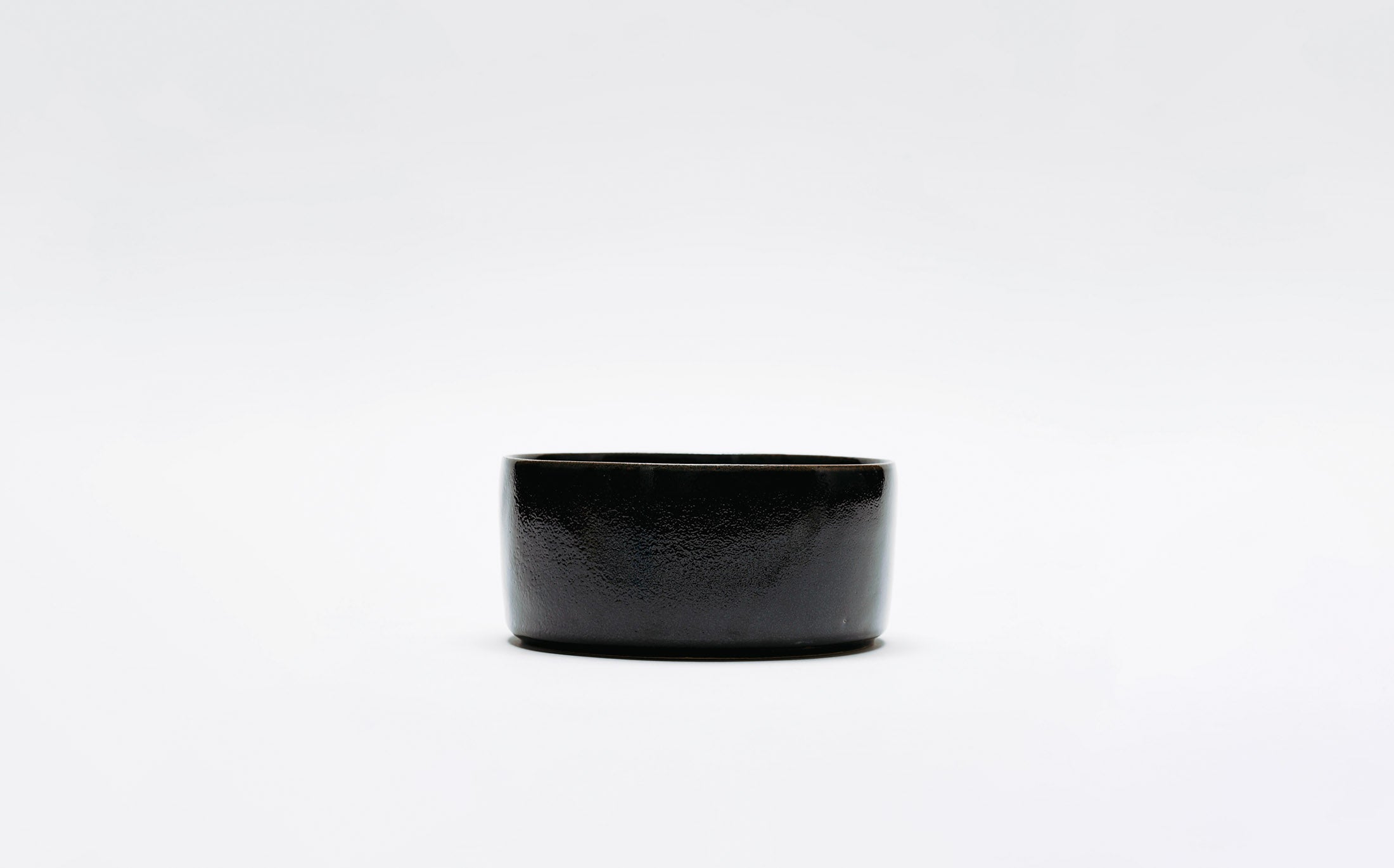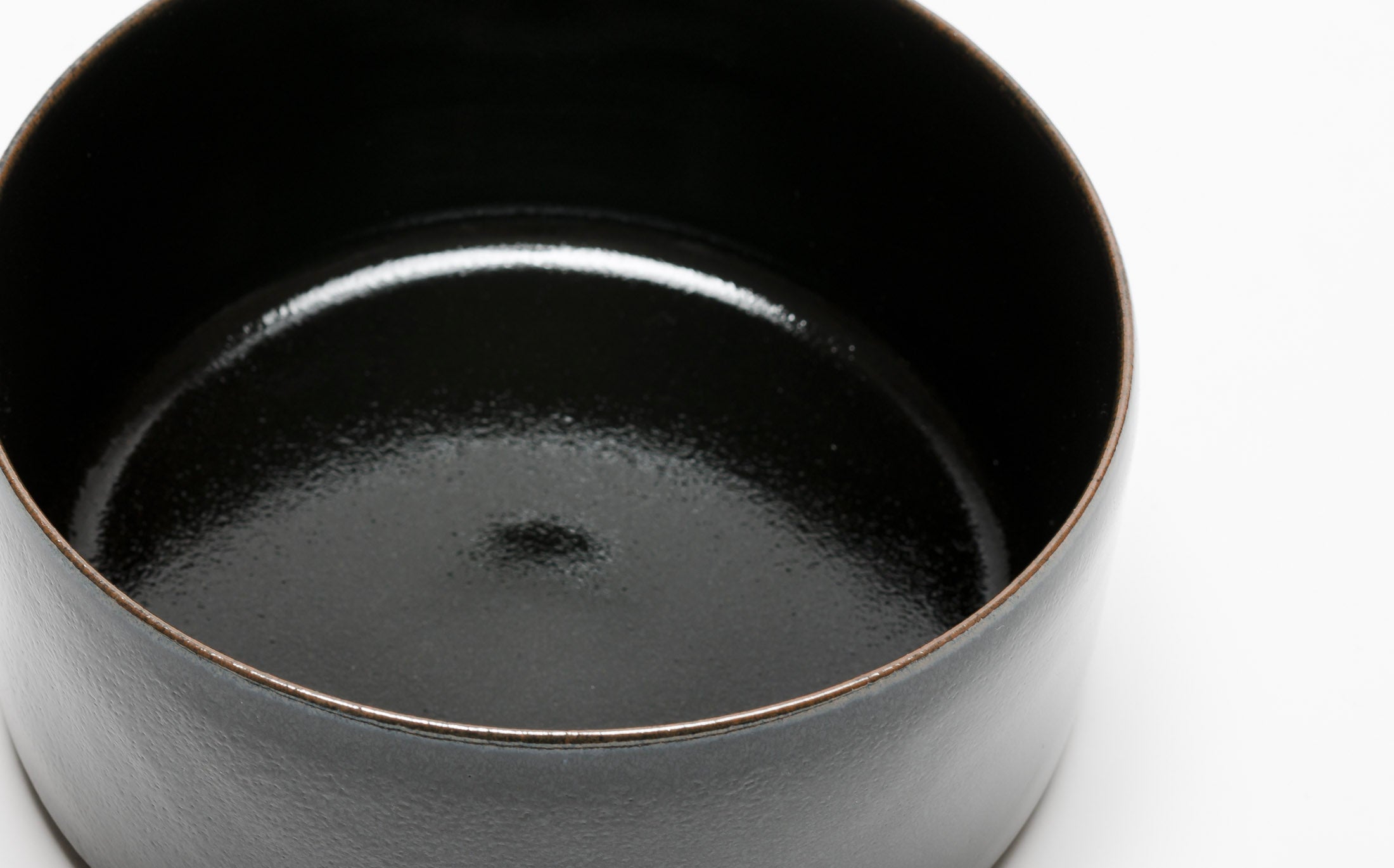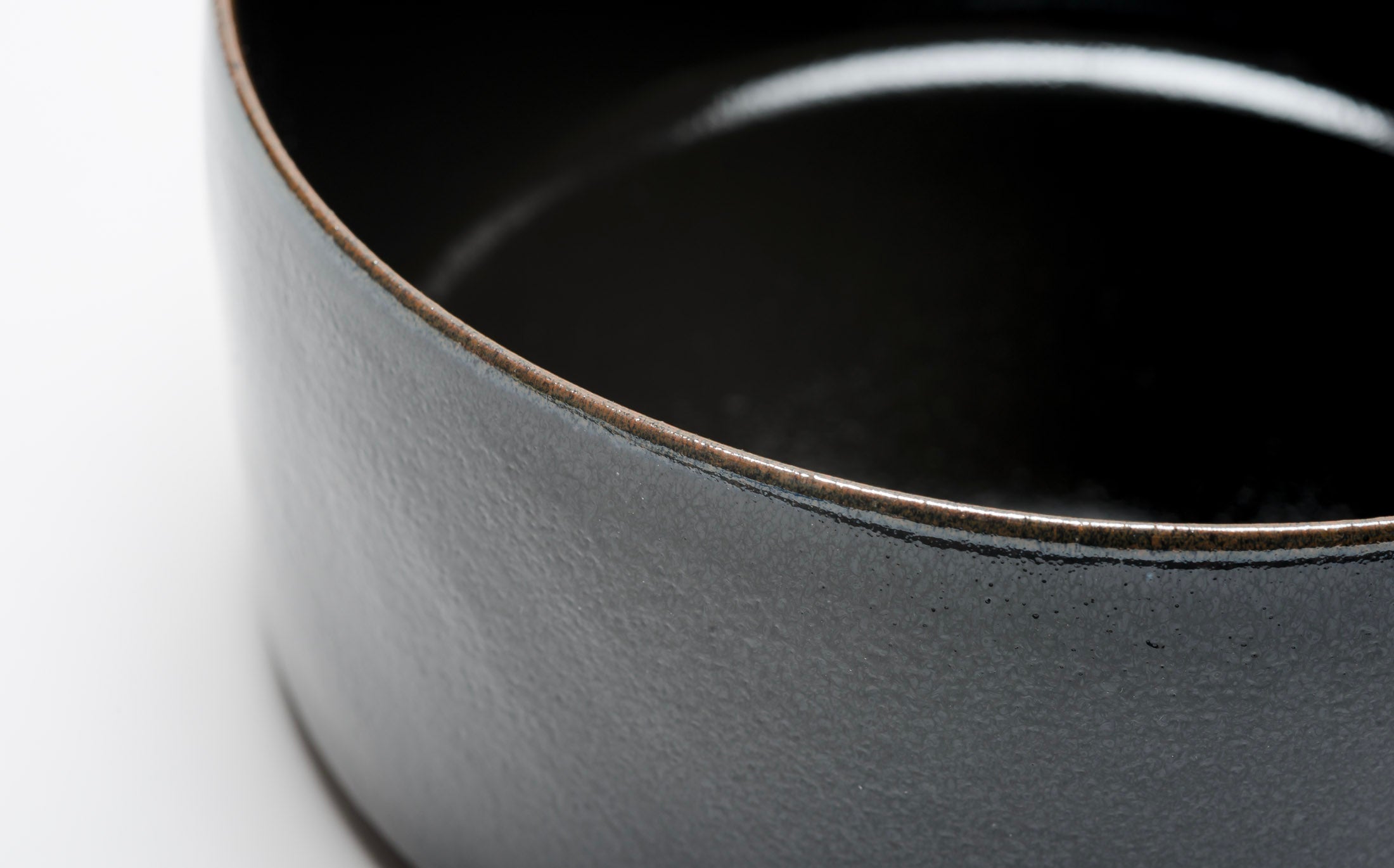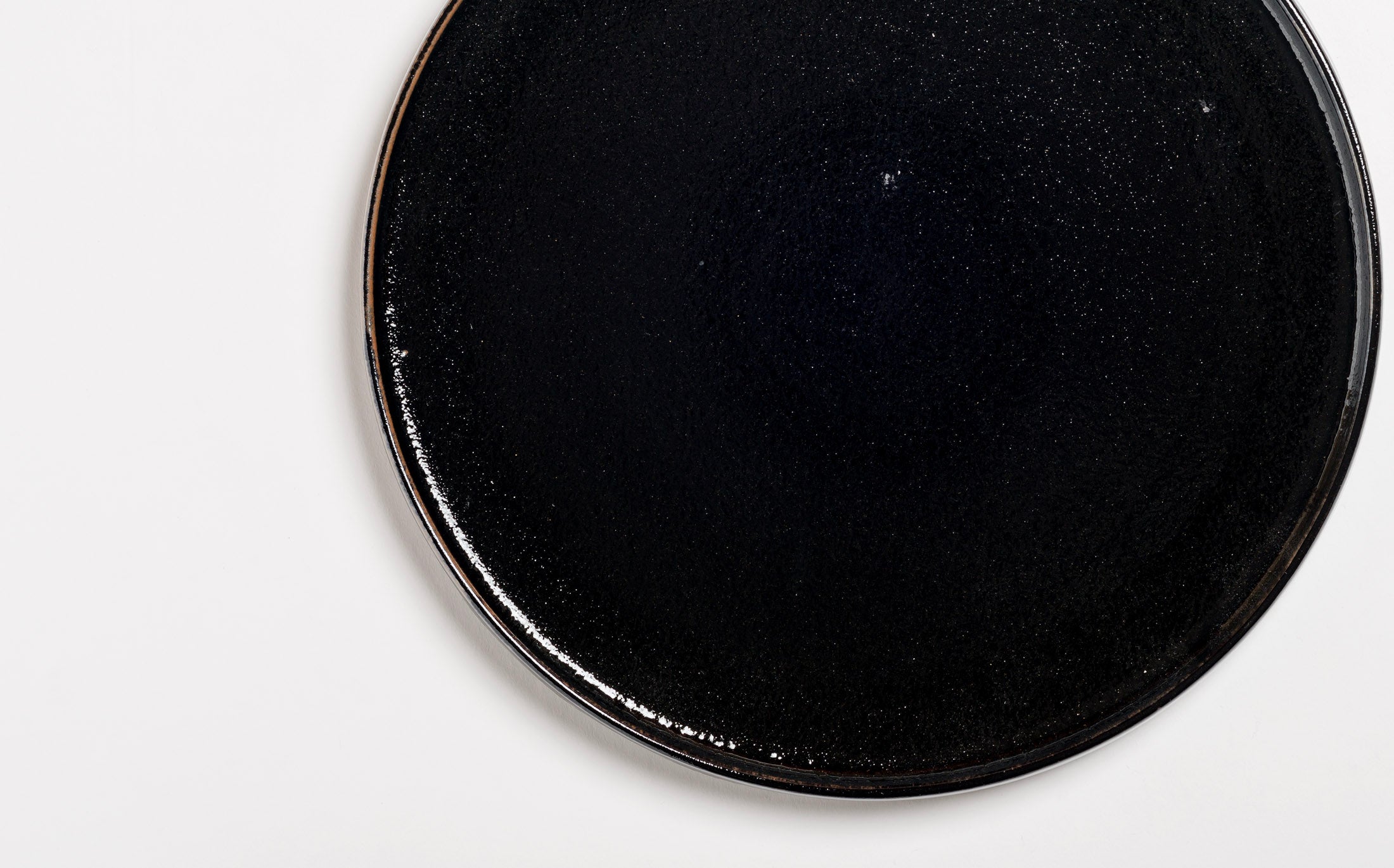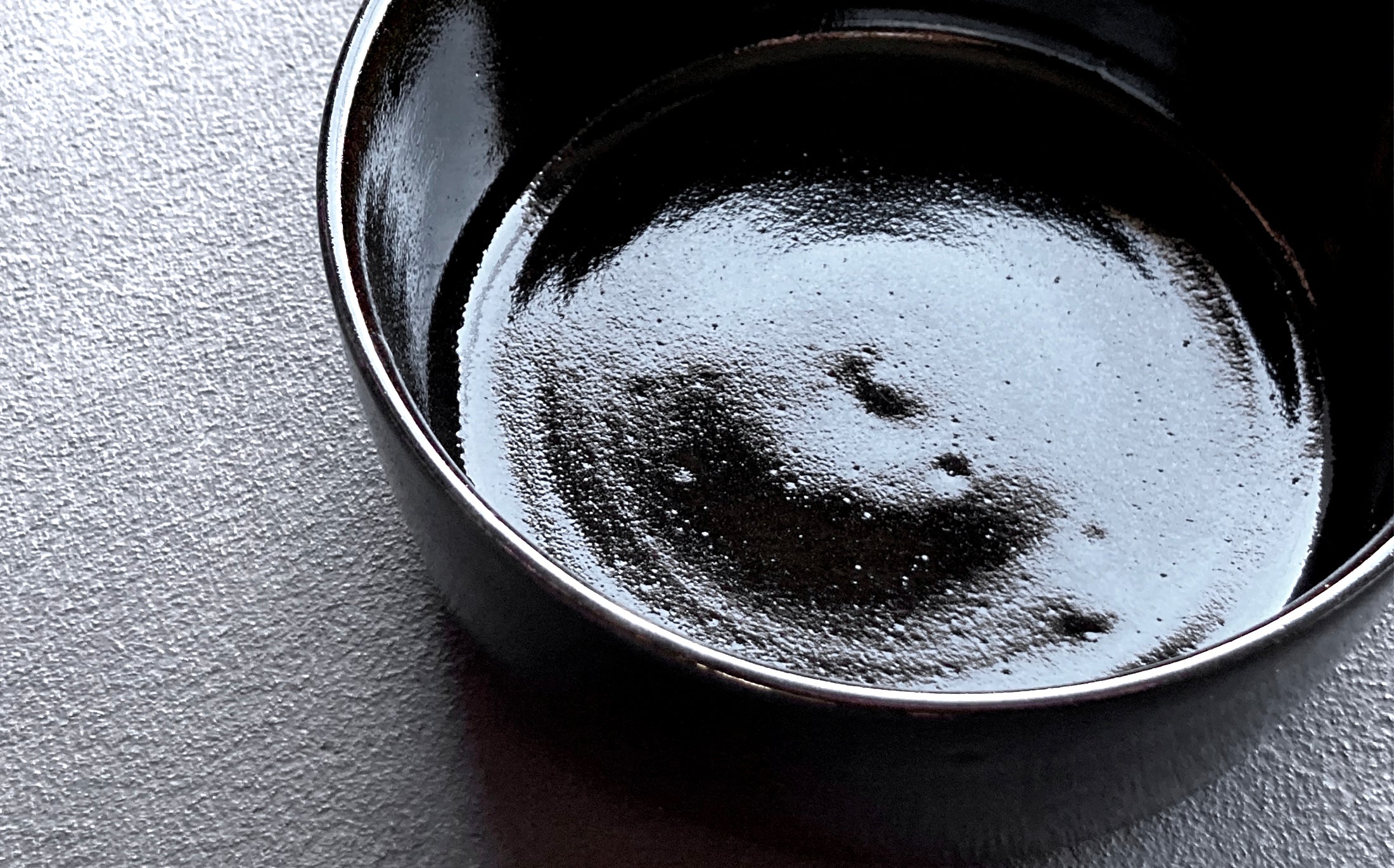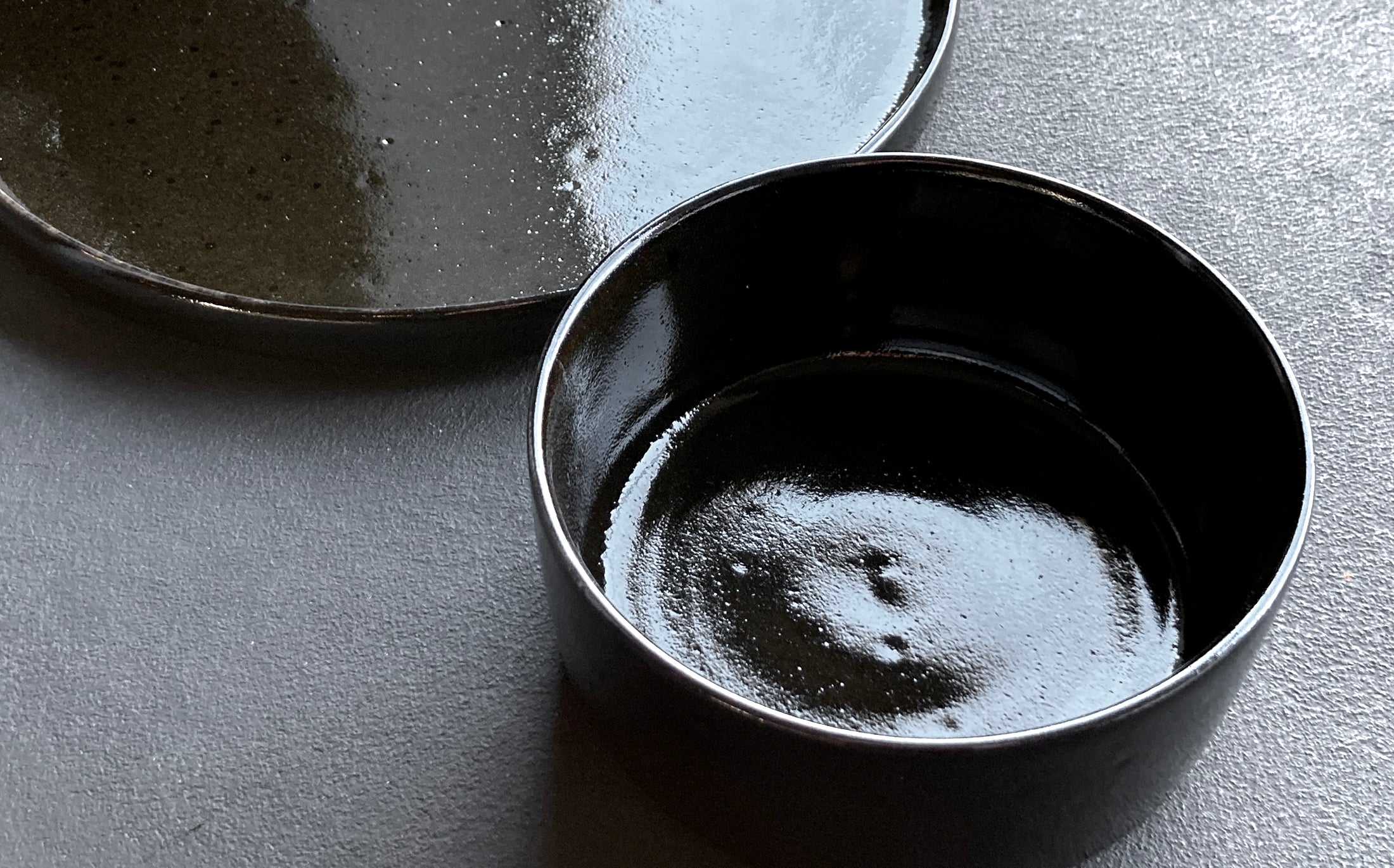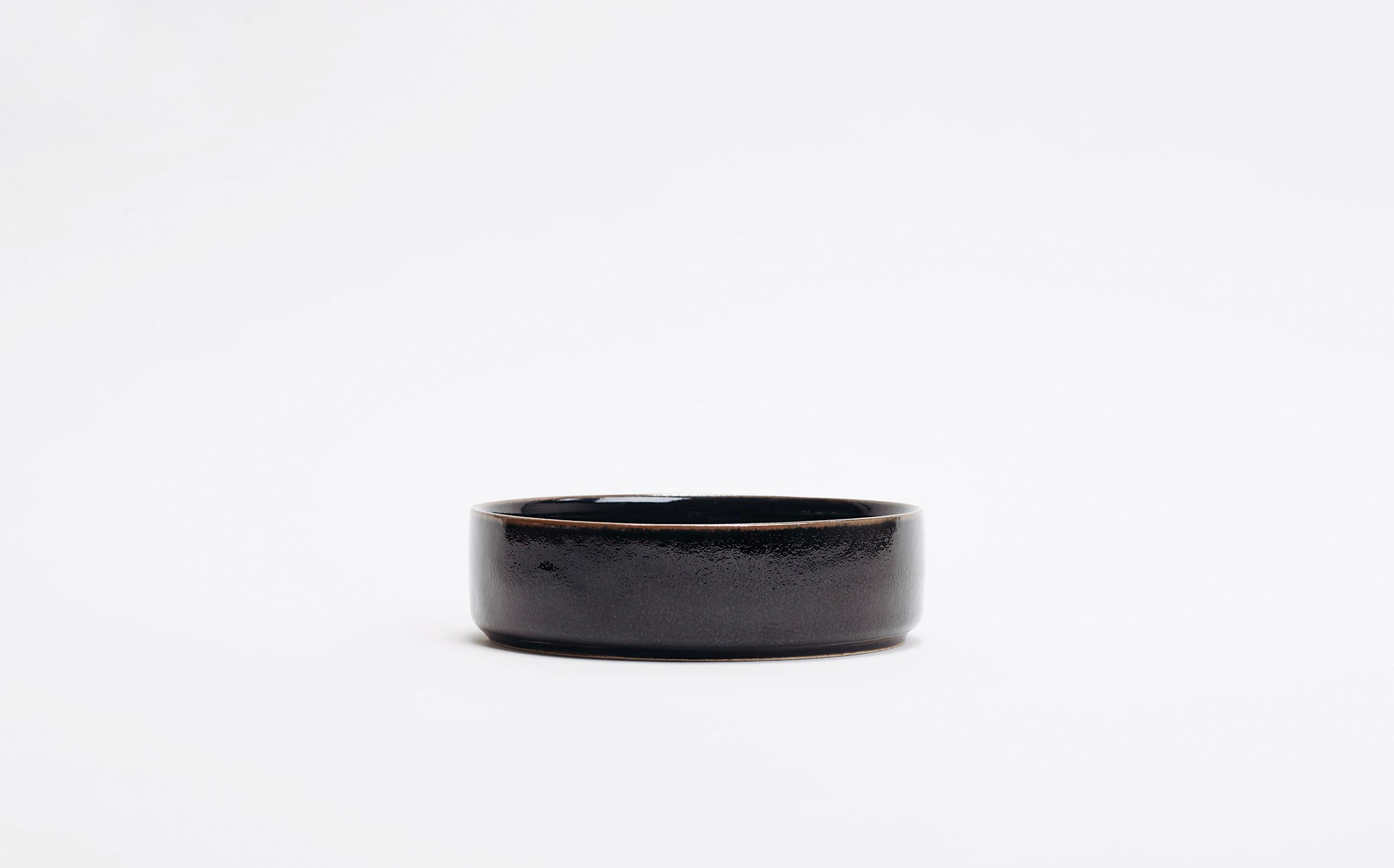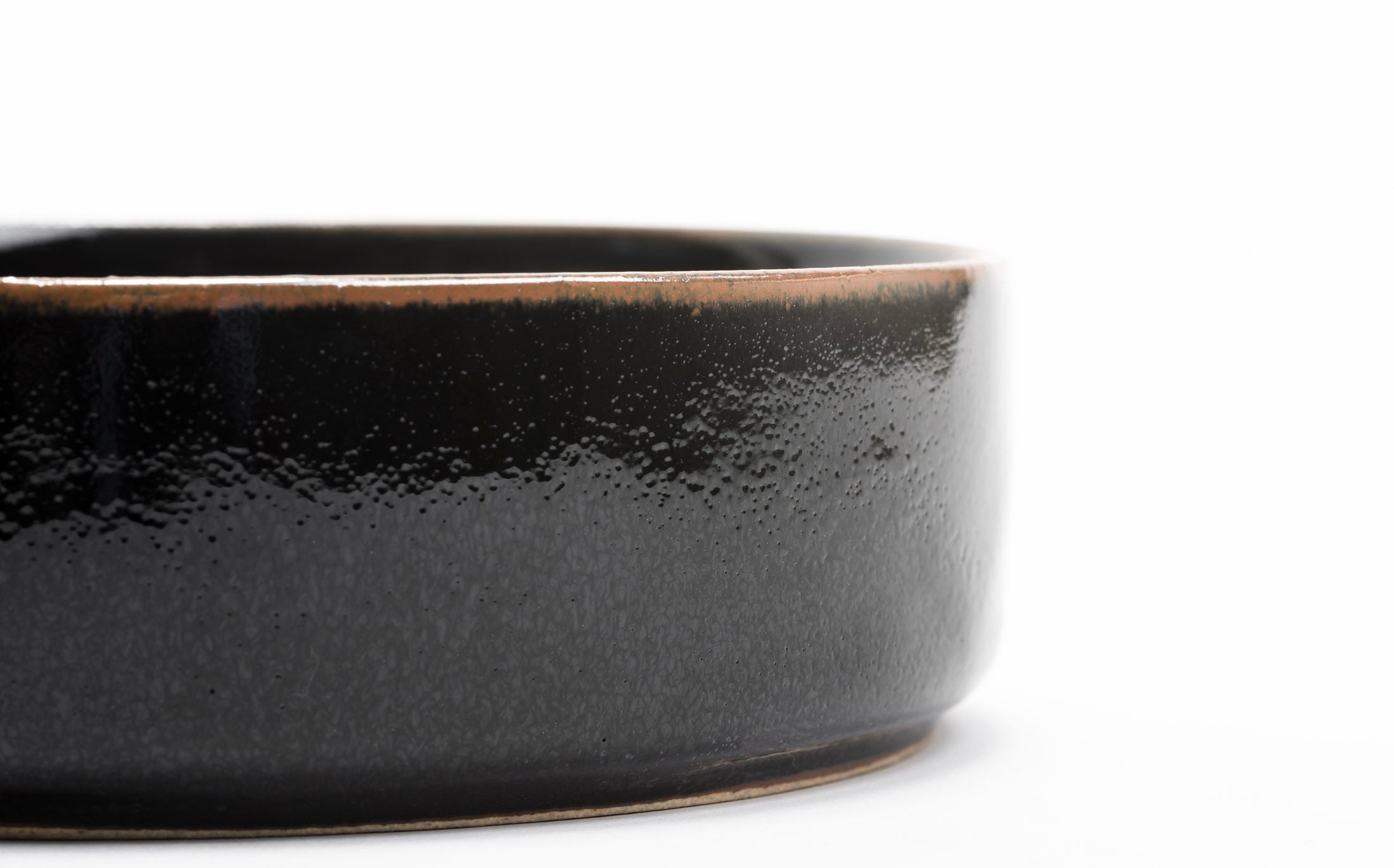 Kafka - Ceramic Black - Bowl
SKU: TSKY00501 W180 D180 H50
Sale price

€72EUR
Regular price
(/)
---
Kafka is a set of plates and bowls that we finally managed to create with experienced craftsmen in Mashiko Town, taking our time through repeated trial and error to make these plates and bowls with a flat bottom. Through various attempts, such as firing the plate supported with claws from the bottom side, doubling the foot circle, we have reached the current shapes. Using the clay produced in Mashiko, we used a wheel to make thin large plates and deep bowls with rims that stand straight vertically and fired them with Yuzuguro glaze. The plates and bowls in black demonstrate their unique presence due to their rough texture like a Japanese yuzu (citrus fruit). We added a tall lipped bowl, sake cups and teacups with the same black Yuzuguro glaze. You will have a distinctive feeling when you touch your lips to the rim of the cup with thick black glaze. These plates and bowls are an example of the diversity of Mashiko ware that can break into a new era of craftwork beyond folk craft.
---
SPECIFICATIONS
Material: Ceramic
Finish: Black
Size S: Width 150mm Depth 150mm Height 70mm
Size M: Width 180mm Depth 180mm Height 50mm

---
Please understand that the stock level might not be updated on our website. Sometimes out-of-stock might happen after you complete the order. In this case, we will refund for the order.
---
Out of stock
Only 3 units left
Note 1: The colors of materials may vary slightly depending on your device's screen.
Note 2: Please check here the list of the countries that we are not selling at this moment on this e-commerce site.
---
ABOUT CERAMICWARE

Ceramics have a soft, warm appearance. The complex gradations of the glaze and the simple beauty of the handiwork is the character of ceramics, and no two pieces are the same. Since ceramic wares absorb water to some degree, they tend to acquire texture and a more nuanced appearance the longer they are used.

HANDLING

Ceramics are made from coarse clay, and absorb water because of their porous finish. Ceramic dishes are dishwasher safe. Please take care when placing them in the dishwasher to prevent them from touching each other. We recommend that you prewash ceramics carefully to prevent residues from getting into the material. Although it is safe to use these dishes in the microwave, sudden temperature changes may occur cracks. This is particularly true for ceramics, which contain moisture that causes the temperature to raise quickly from within, increasing the possible damage. Neither type of dish is oven-safe, nor should they be placed directly on the stove. In addition, please be careful not to pour cold water over hot porcelain or ceramic dishes, as this may result in damage.

BEFORE USING CERAMICWARE

Ceramics made of rough clay easily absorb soup and oil, which may cause stains and unpleasant odors. Please follow these instructions to prevent this. Prior to initial use, pour enough water to cover the dishes in a pot. Add a spoon of flour to the mix, and put your dishes into the pot. Simmer over low heat for 20 minutes. The gaps between the clay parti­cles are filled with the starchy material, preventing the dish from becom­ing stained and smelly. Let the dishes cool naturally in the pot, then wash and let them dry well. In addition, soak ceramic dishes in water for 5 to 10 minutes prior to arranging food on them. Take care not to leave your dishes in water after use; wash them as soon as possible, and let them dry completely before storing.

Although they require extra care, the best thing about Japanese ceramics is the way they gradually change to reflect their use.

 

Please use the link below for variations of tableware materials.
MATERIALS AND CARE - TABLEWARE
SHIPPING DUTIES AND TIME - In-stock products

*The price that is shown is the price excluding VAT. Therefore, you will have to pay VAT and import duty later. The tax amount, VAT rate, and duty rate vary from about 5% to 20%, depending on the country. 

 

Payment of duties

Import VAT, and other taxes associated with the importation of the purchased product will be communicated to you by the courier at customs clearance via email or on your registered telephone number. Depending on where you live, you may have to pay at the time of delivery to your address.

 

Estimated delivery time

All products are order-made and carefully processed, assembled, and finished by our craftsmen in Japan.

Regarding the tableware and small products, we ship the goods from japan within 7 days if we have stocks. If there is no available stock, we will accordingly inform you the lead time of the production.

For large quantities we will contact you.

For any further information, please contact us.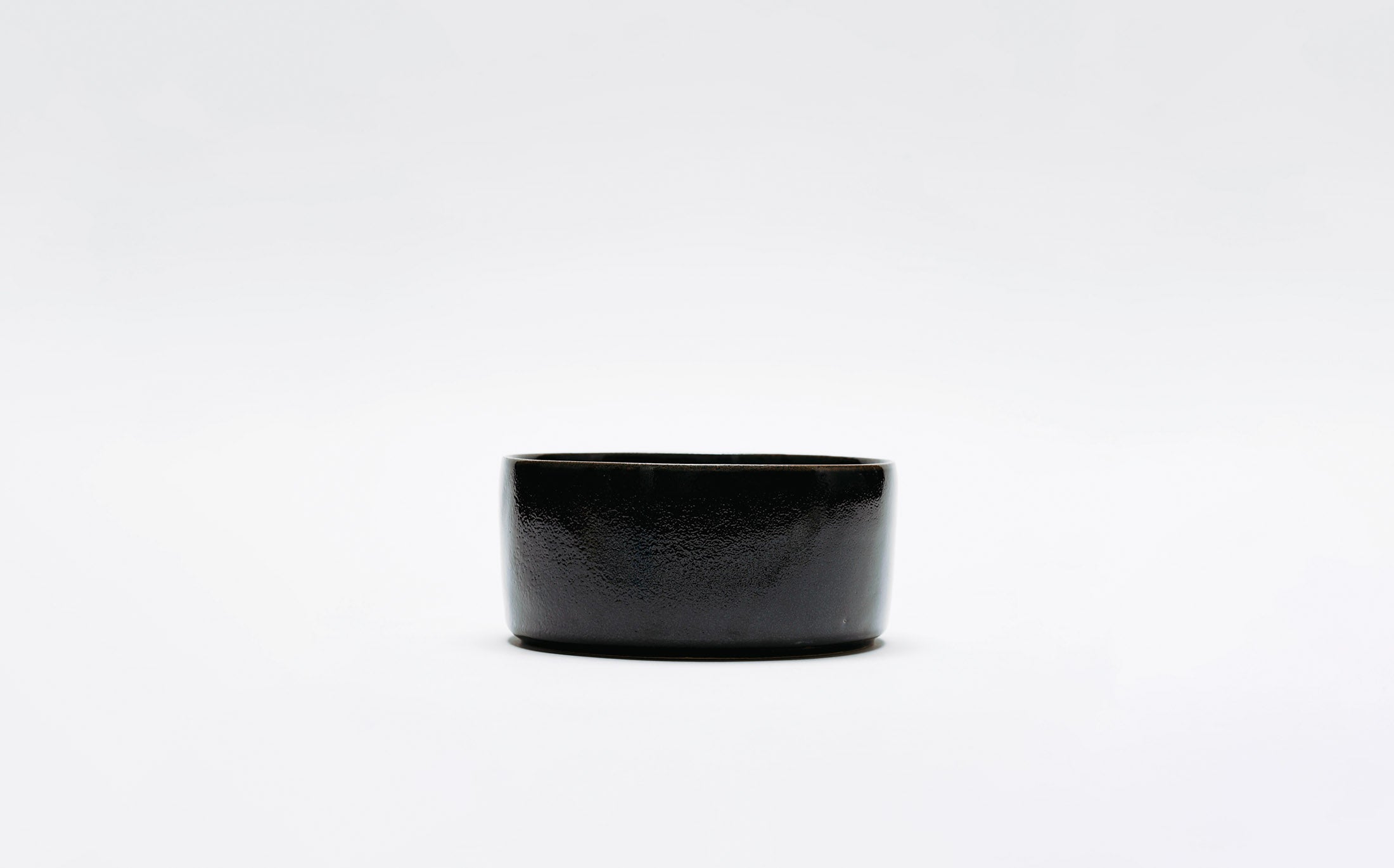 Kafka - Ceramic Black - Bowl
Sale price

€72EUR
Regular price
Choose options