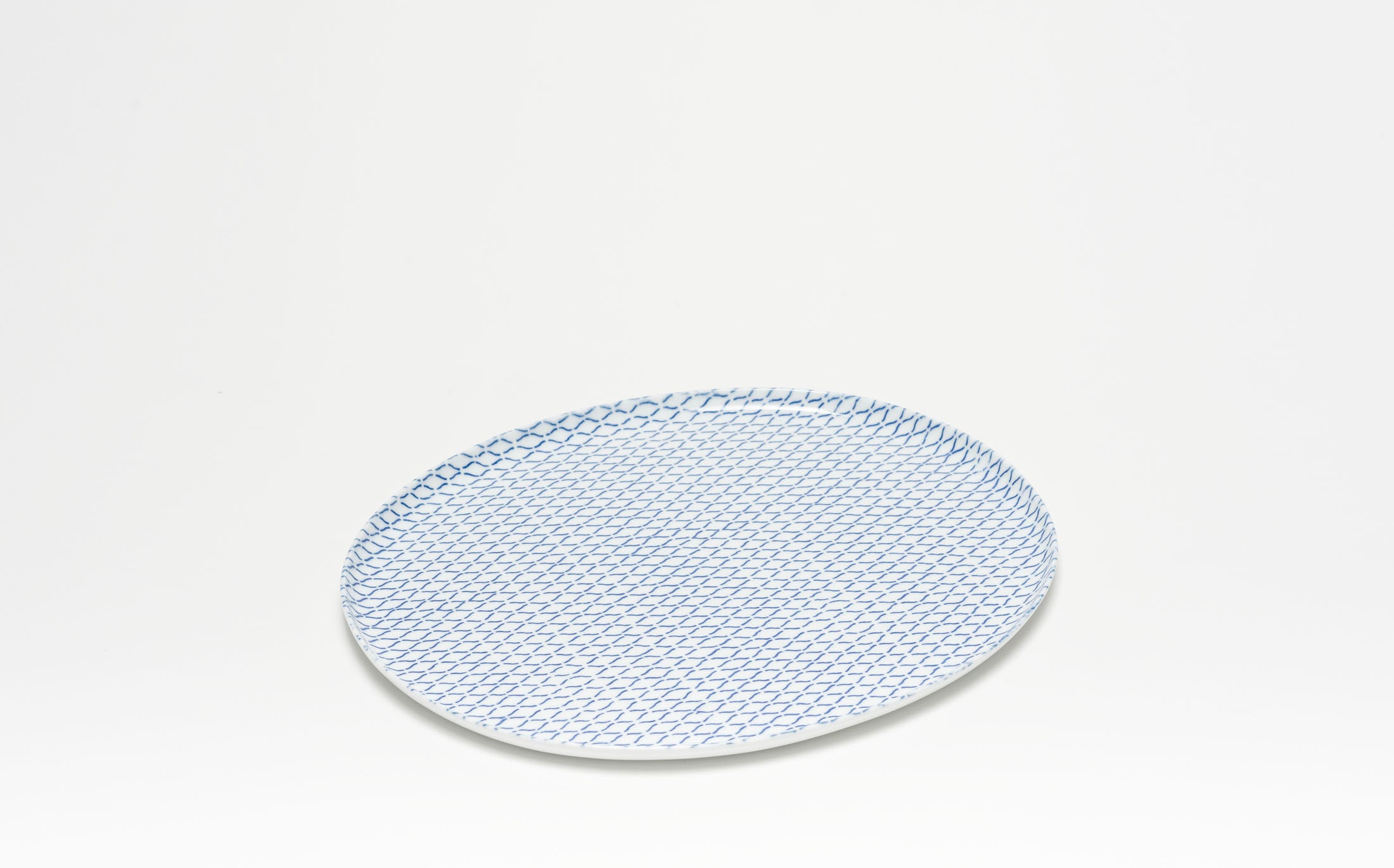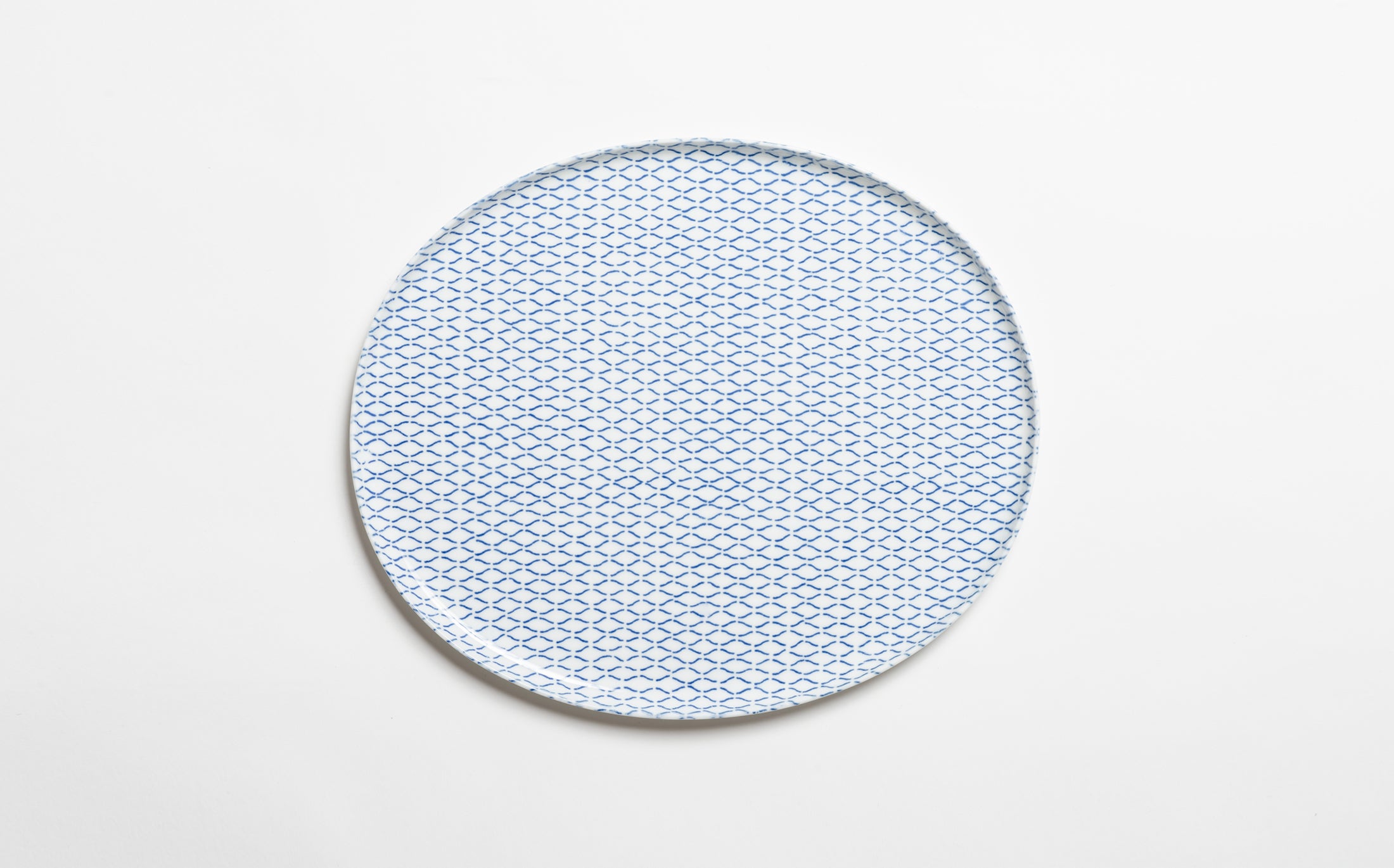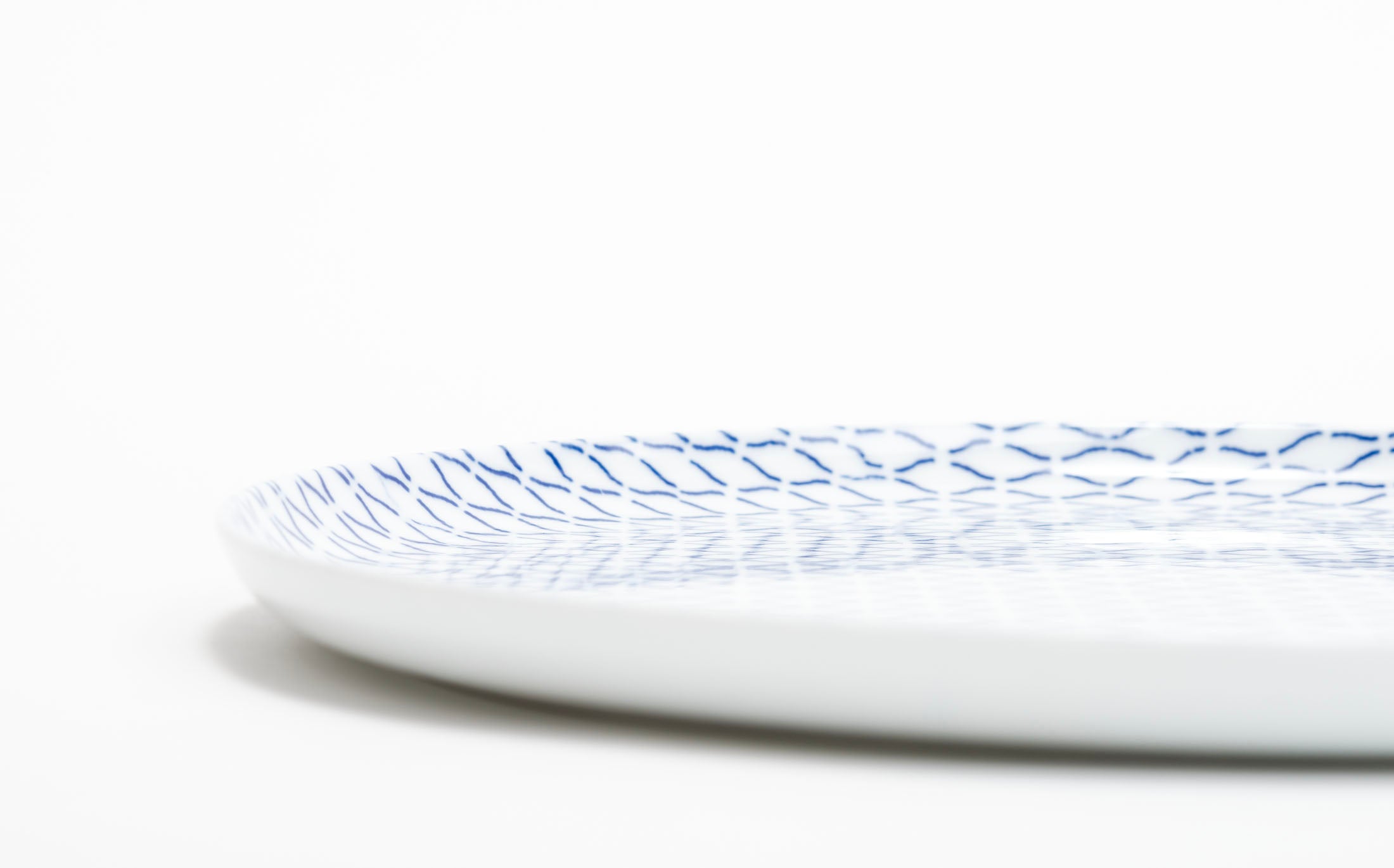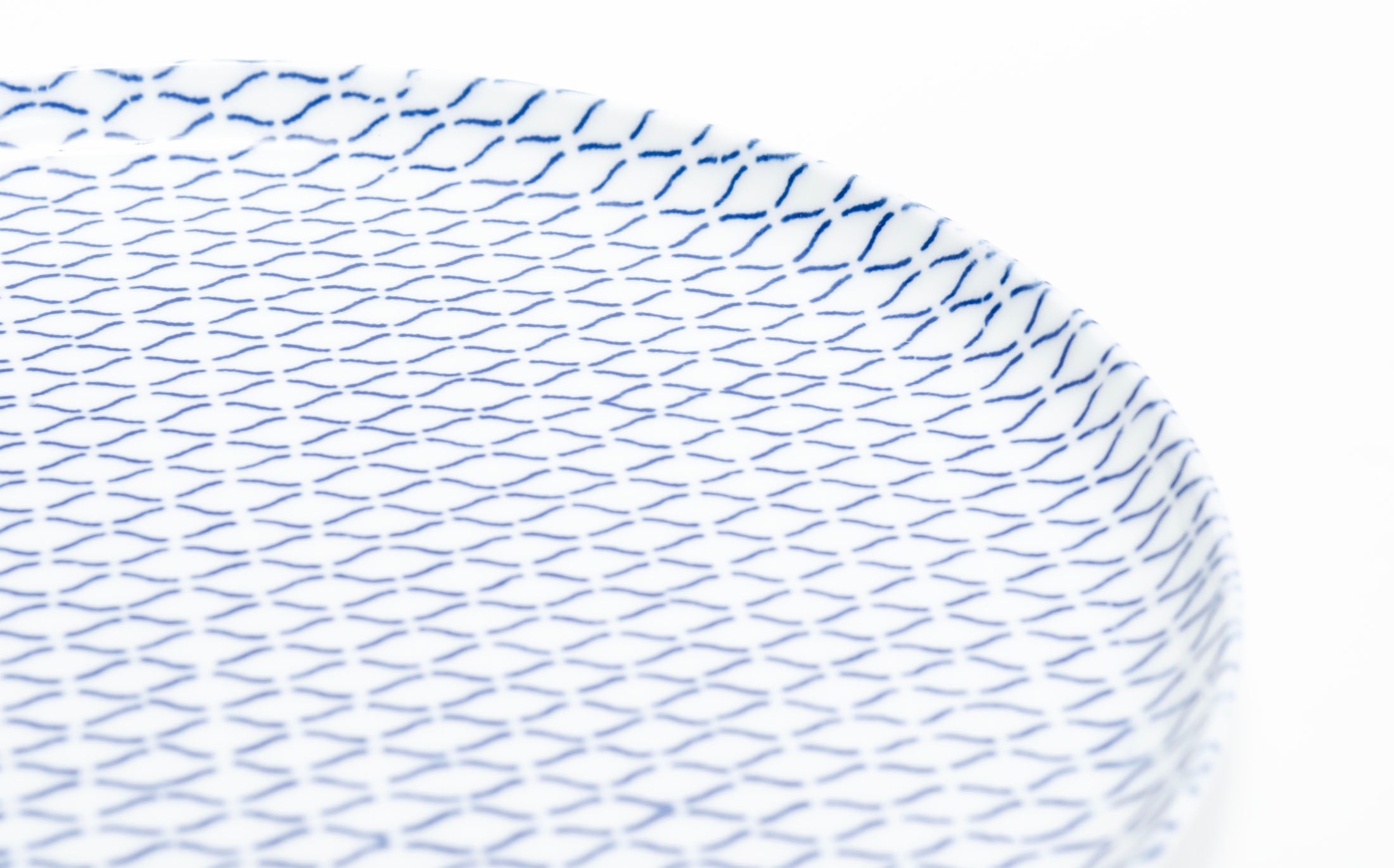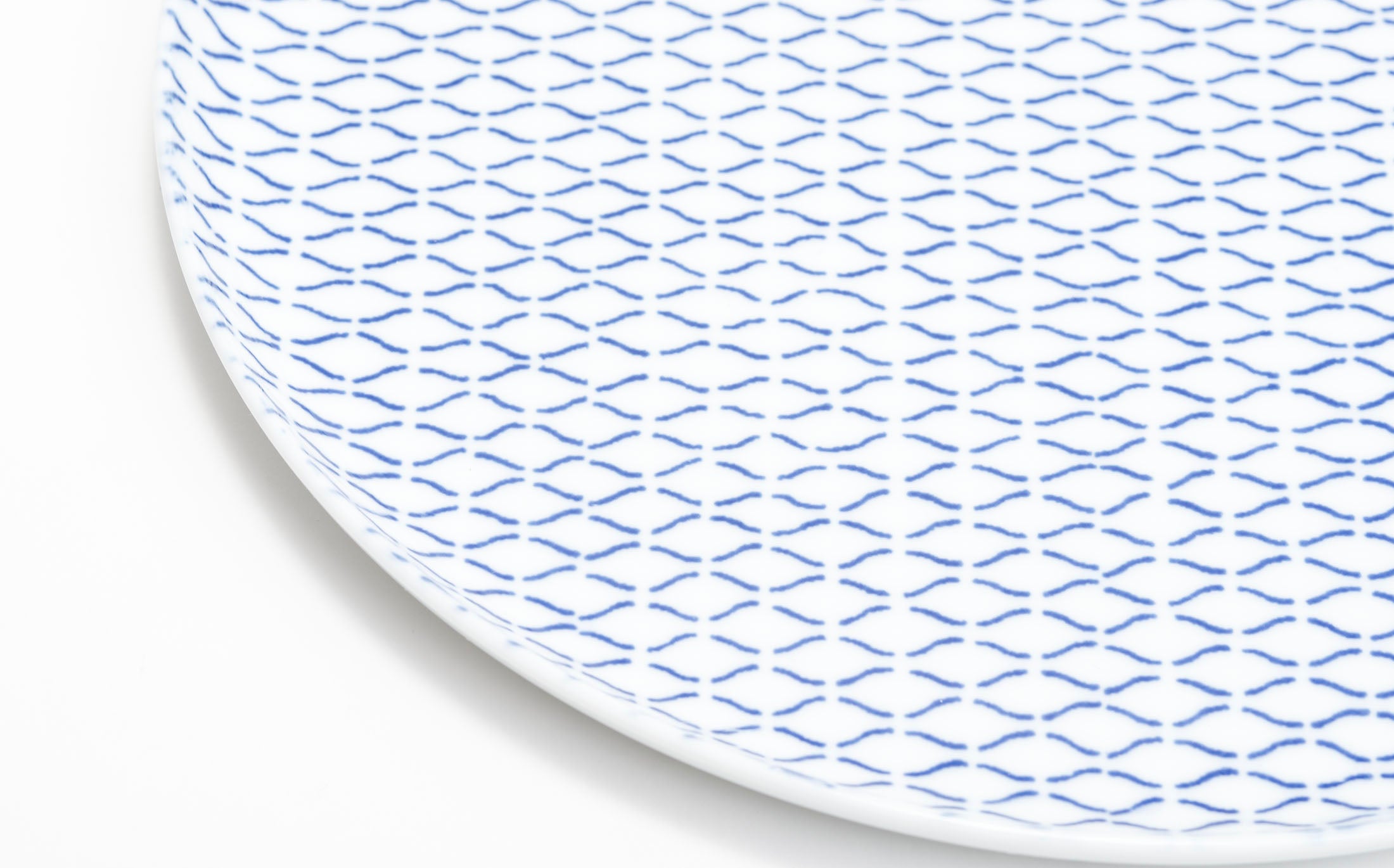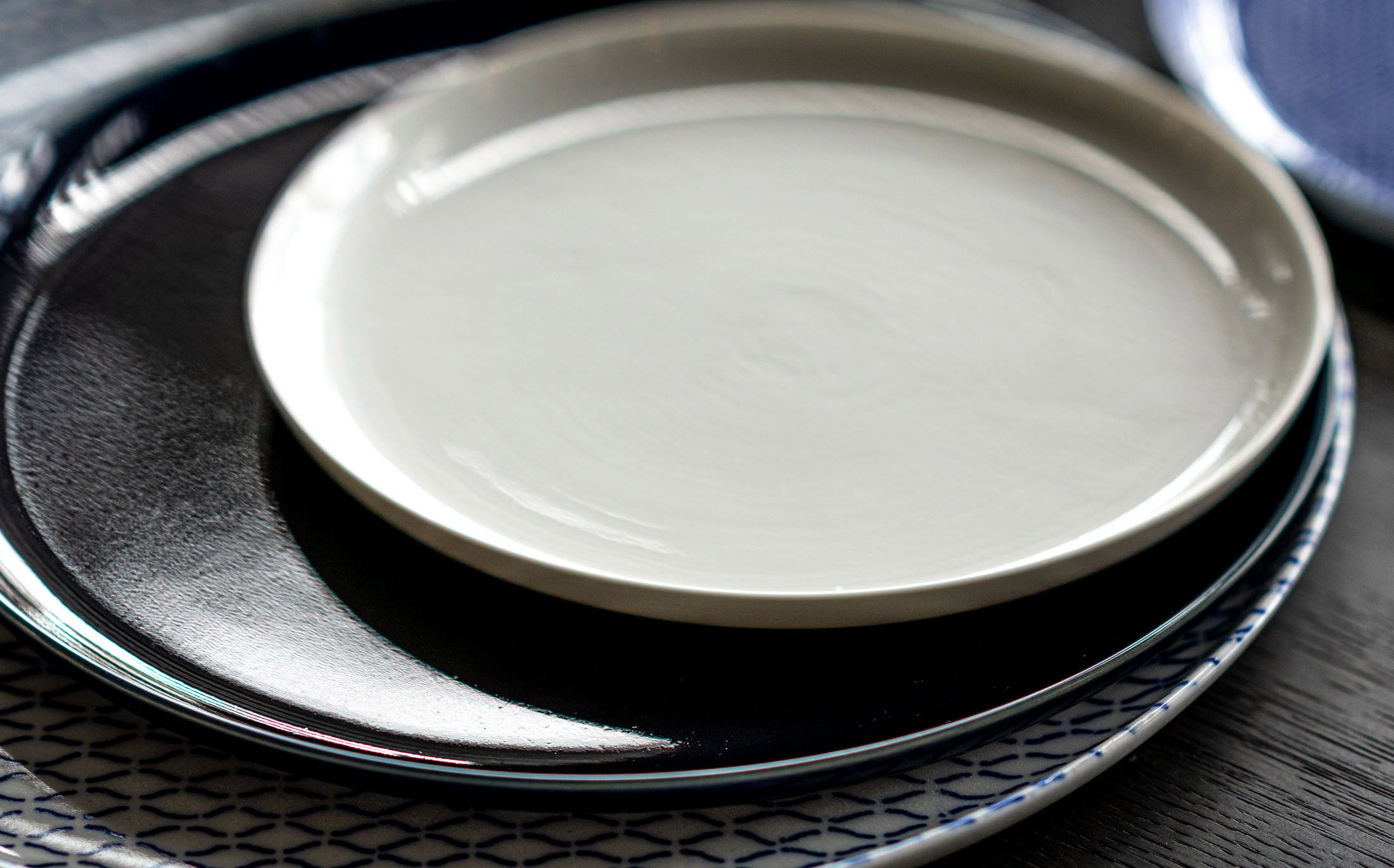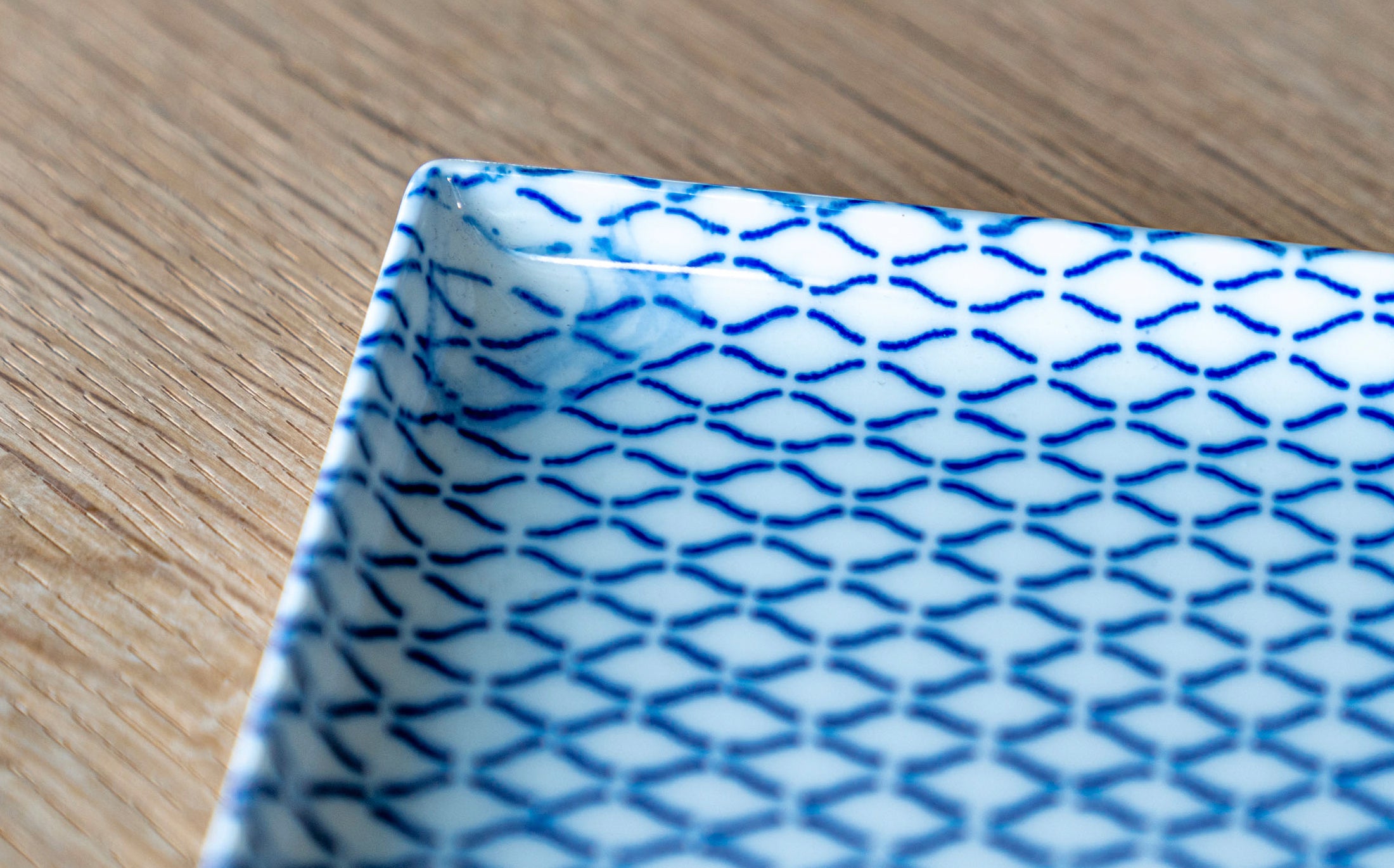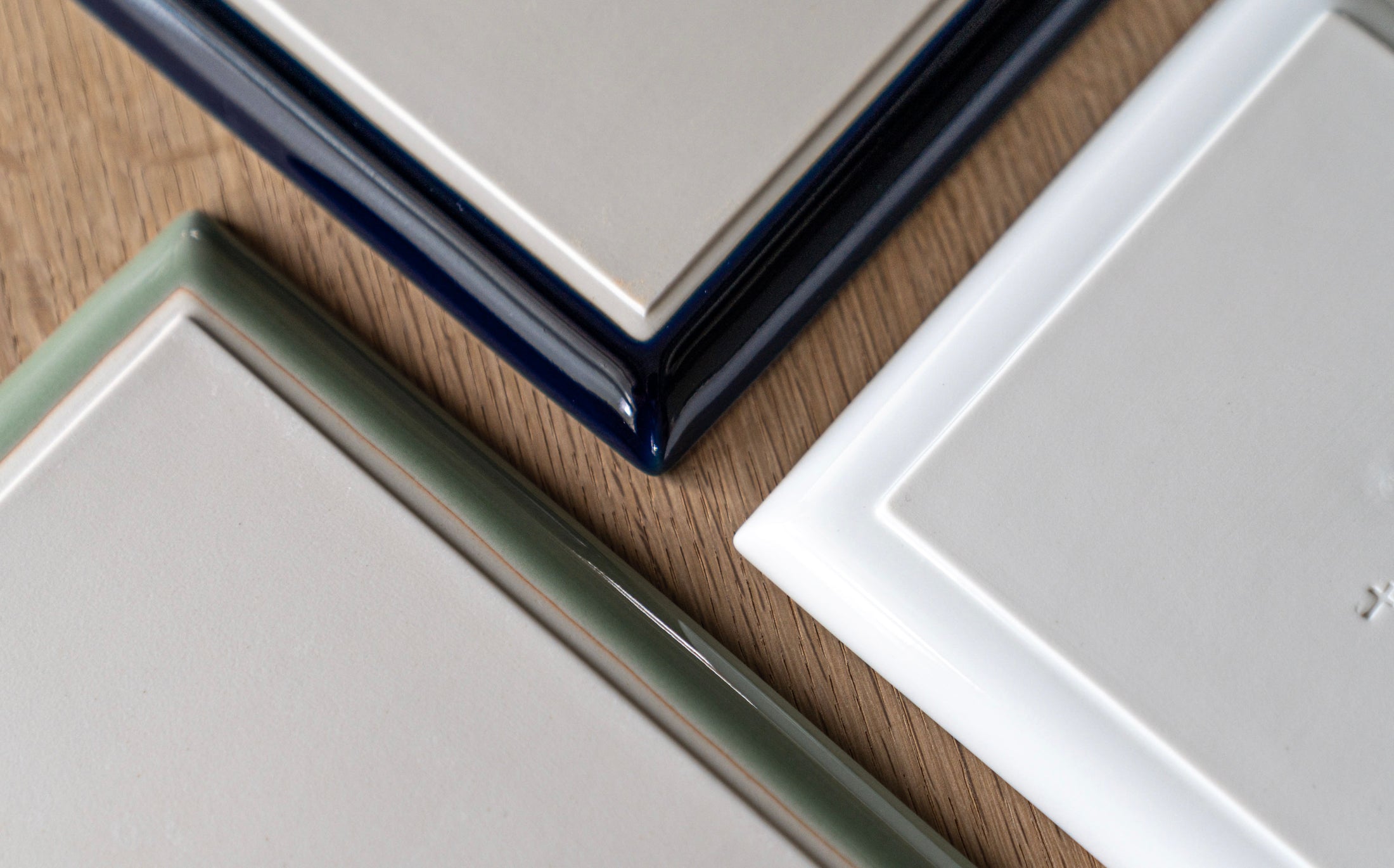 Yamabuki - Porcelain Net Blue - Oval Plate
SKU: TSKS42534 W300 D252 H15
Sale price

€124EUR
Regular price
(/)
---
These plates are made at a Nagasaki Hasami ware pottery. The natural, gradual curve that rises from the large, flat surface and ends in a slender rim is characteristic to it. Because the main part is composed of a flat surface, this place lends itself to a multitude of uses. The undeniable strength of white porcelain. The clear green of celadon. The deep aquamarine of cobalt. The soft luminescence of silvered porcelain. These are all porcelain plates. The patterned variations are handmade with a technique called inban, where the pattern is applied to each individual plate, one by one. Gaps, blurriness, broken lines – each print is unique. This uneven, handmade texture is what makes the inban printing method fascinating. Our line includes a number of size variations of round, oval, square and rectangular plates. They can be combined and stacked in countless ways.
---
SPECIFICATIONS
Material: Porcelain
Finish: Net Blue
Size LL: Width 300mm Depth 252mm Height 15mm
---
Please understand that the stock level might not be updated on our website. Sometimes out-of-stock might happen after you complete the order. In this case, we will refund for the order.
---
Note 1: The colors of materials may vary slightly depending on your device's screen.
Note 2: Please check here the list of the countries that we are not selling at this moment on this e-commerce site.
---
ABOUT PORCELAIN - INBAN

lnban is a printing technique that has been in use since the mid-19th century. A sheet of paper that has the pattern printed onto it is put on unglazed porcelain. The print is then transferred onto the surface by rubbing it in with a wet brush. Because craftsmen do all the work by hand, misprinted patterns with gaps, or bleeding and broken lines, may occur. This results in the uniqueness of each item, and the uneven, handmade look of the print is what makes the In ban printing method fascinating. Although today this time-consuming technique is gradually disappearing from the porcelain industry, this products are still made by using this traditional method.

HANDLING

Porcelain dishes are dishwasher safe. Please take care when placing them in the dishwasher to prevent them from touching each other. We recommend that you prewash ceramics carefully to prevent residues from getting into the material. Although it is safe to use these dishes in the microwave, sudden temperature changes may occur cracks. This is particularly true for ceramics, which contain moisture that causes the temperature to raise quickly from within, increasing the possible damage. Neither type of dish is oven-safe, nor should they be placed directly on the stove. In addition, please be careful not to pour cold water over hot porcelain or ceramic dishes, as this may result in damage.

 

Please use the link below for variations of tableware materials.
MATERIALS AND CARE - TABLEWARE
SHIPPING DUTIES AND TIME - In-stock products

*The price that is shown is the price excluding VAT. Therefore, you will have to pay VAT and import duty later. The tax amount, VAT rate, and duty rate vary from about 5% to 20%, depending on the country. 

 

Payment of duties

Import VAT, and other taxes associated with the importation of the purchased product will be communicated to you by the courier at customs clearance via email or on your registered telephone number. Depending on where you live, you may have to pay at the time of delivery to your address.

 

Estimated delivery time

All products are order-made and carefully processed, assembled, and finished by our craftsmen in Japan.

Regarding the tableware and small products, we ship the goods from japan within 7 days if we have stocks. If there is no available stock, we will accordingly inform you the lead time of the production.

For large quantities we will contact you.

For any further information, please contact us.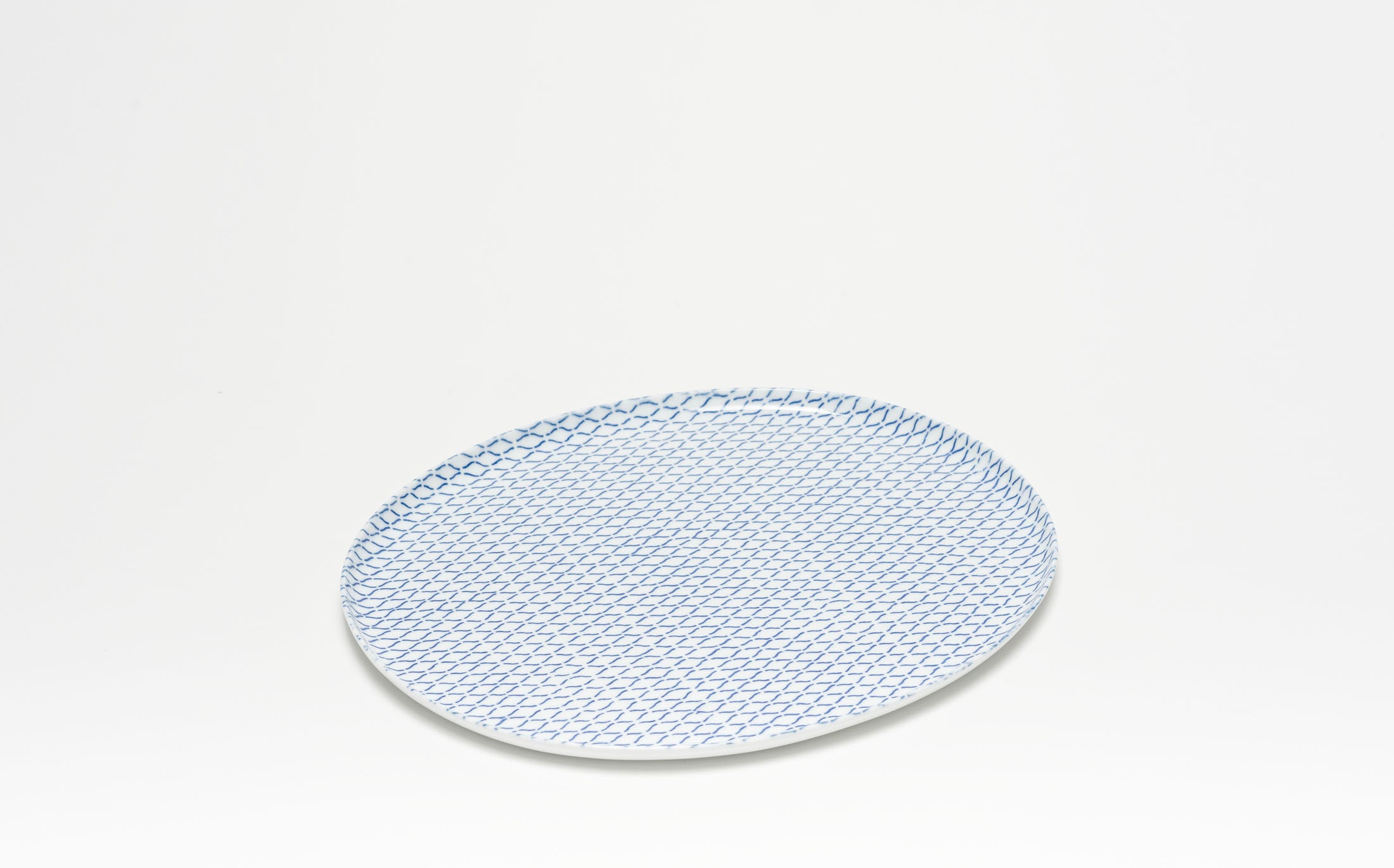 Yamabuki - Porcelain Net Blue - Oval Plate
Sale price

€124EUR
Regular price
Choose options