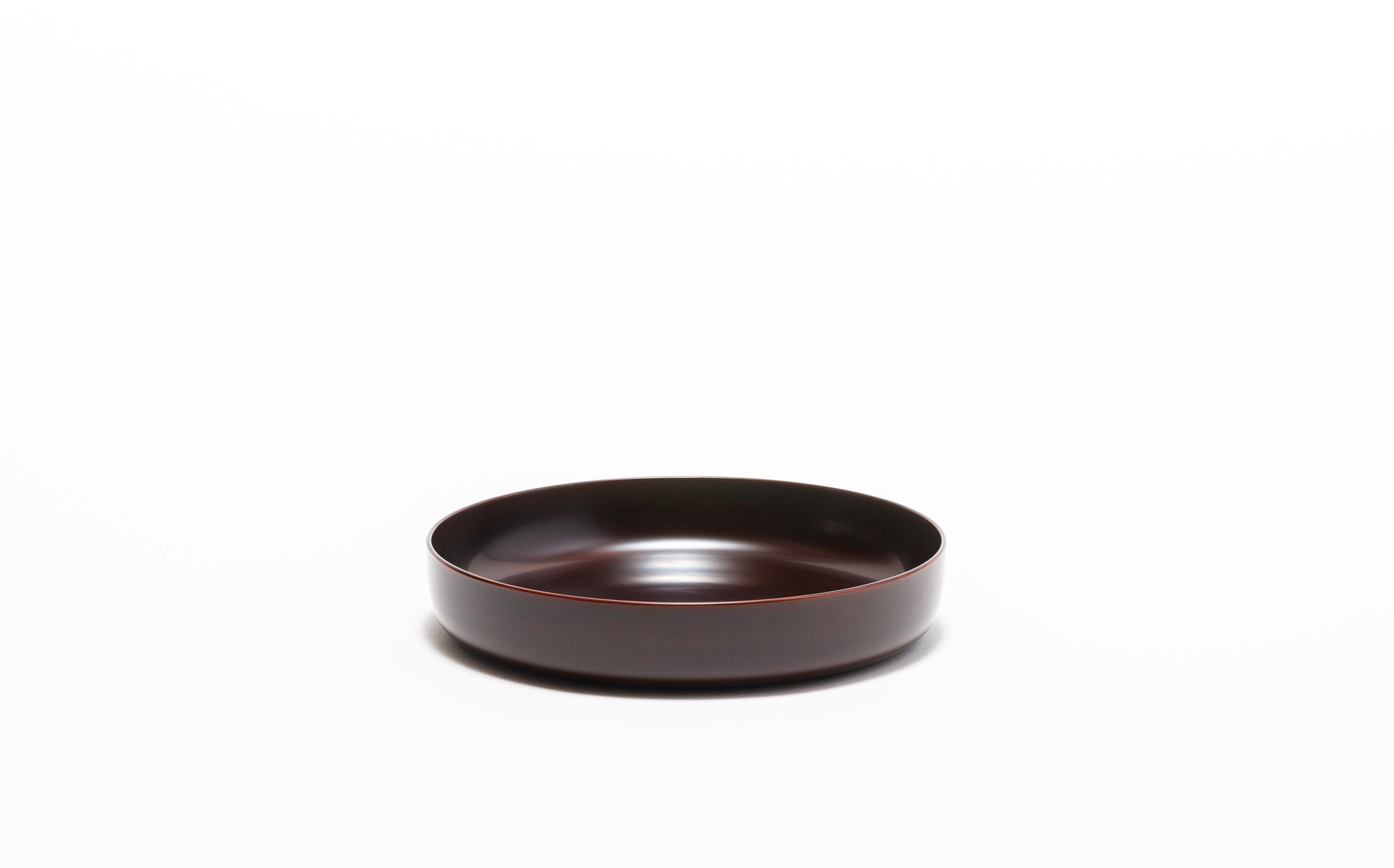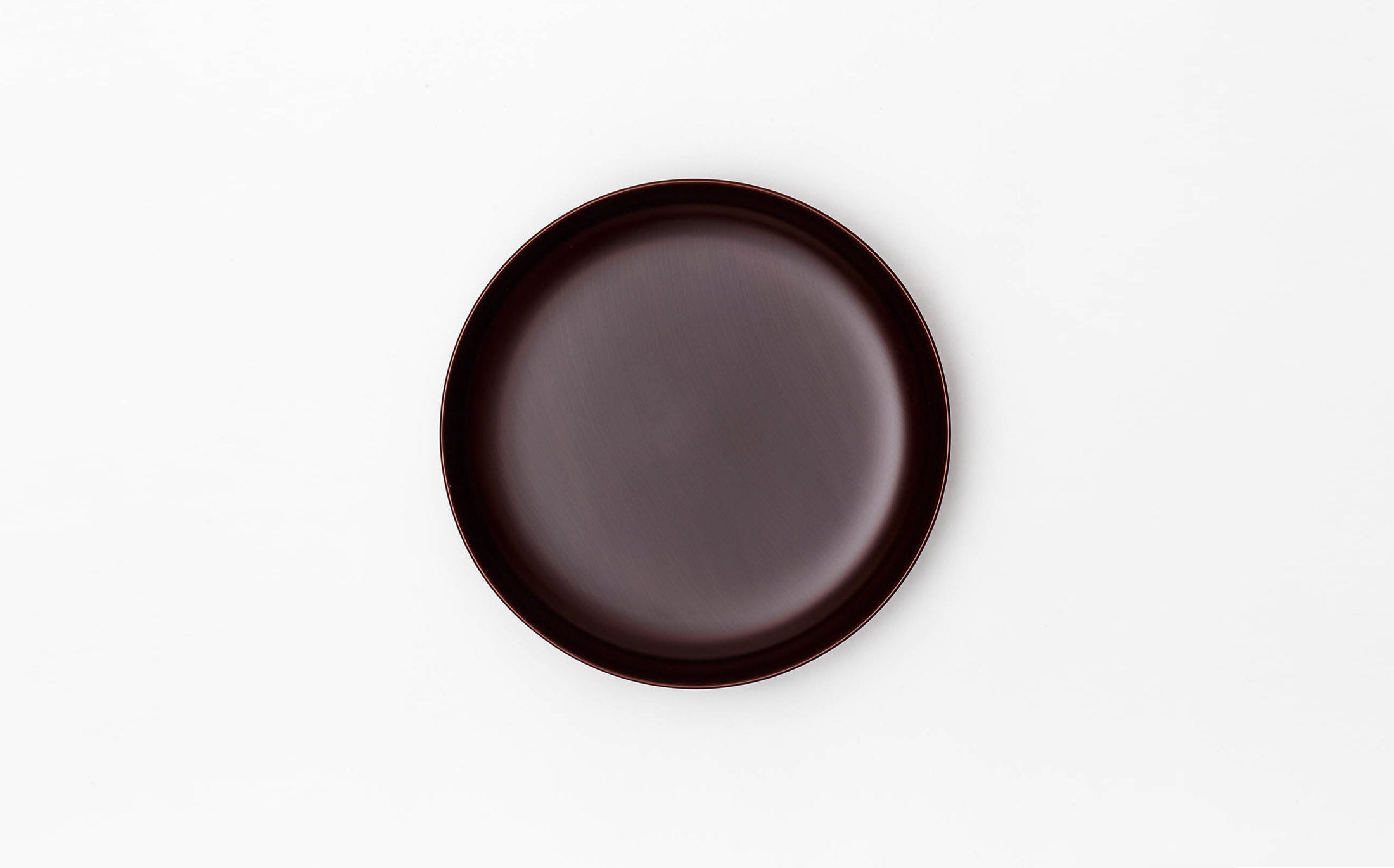 Suiren - Japanese Lacquer Tame - Deep Plate
SKU: TSSY01702 W215 D215 H40
Sale price

¥19,800
Regular price
(/)
---
Asian lacquer is a sap tapped from Japanese lacquer trees grown only in East Asia. When dried, the sap can be used as a highly durable paint with a glossy texture. Japanese people have used lacquer for thousands of years to paint wood, bamboo, paper, clothes and other materials for the production of tableware, architecture and Buddhist statues.
Lacquerware is a traditional craft representative of Japan. The deep colour, graceful and humble expressions, and smooth texture of these products give off a beauty like no other. In addition, lacquerware was part of the essential tableware for the life of Japanese people for many years, as its functionality is different from that of ceramics. However, when cheap and casual plastic plates and other petroleum products gained popularity, lacquerware gradually disappeared from daily life. At the same time, when Japanese lifestyles also underwent rapid changes, traditional lacquerware was left far behind. We produced Suiren to match the modern dining table filled with a variety of Western and Japanese dishes, embracing neutral elements coordinated in any style. We also wanted to create lacquerware for daily use without it being formal. We hope that lacquerware makes a comeback in the lives of Japanese people, and that people around the world also incorporate these attractive products into their lives.
---
SPECIFICATIONS
Material: Zelkova
Finish: Japanese Lacquer (Urushi) Tame
Size: Width 215mm Depth 215mm Height 40mm
---
Please understand that the stock level might not be updated on our website. Sometimes out-of-stock might happen after you complete the order. In this case, we will refund for the order.
---
Note 1: The colors of materials may vary slightly depending on your device's screen.
Note 2: Please check here the list of the countries that we are not selling at this moment on this e-commerce site.
---
Variation:
Japanese Lacquer Tame - Deep Plate
ABOUT JAPANESE LACQUERWARE

Lacquerware is an ancient Japanese craft where lacquer (urushi) is applied in multiple layers to materials like wood, bamboo, and paper to increase the strength and water resistance of the material. The base substance is the sap obtained from the trunk of the urushi tree, which is then purified, refined, and mixed with different pigments. Thanks to its excellent water resistance and heat retention properties combined with the beauty of lacquer, it has long been a popular material for creating works of art and items for daily use.

HANDLING

Wash lacquerware using a mild soap, as you would do with glassware or ceramics. Please avoid using aggressive detergents, polishing sponges, or scrubbers; use a soft sponge or cloth instead. After washing, we recom mend that you use a soft dishcloth to remove any moisture immediately. Wiping your lacquerware carefully polishes the surface and adds a shine that deepens gradually. Be careful not to stack lacquerware dishes together with ceramics and other hard-surfaced products when washing or storing to avoid scratches. Lacquerware does not respond well to sudden dryness, temperature changes, and UV-rays. Do not place your dishes under direct sunlight for many hours, and avoid placing them in the refrigerator,dishwasher,microwave,or oven. Leaving lacquerware dishes soaked in water or suddenly pouring hot water into them may cause peeling of the coating, discoloration, and deformed wood.

 

Please use the link below for variations of tableware materials.
MATERIALS AND CARE - TABLEWARE
SHIPPING DUTIES AND TIME - In-stock products

*The price that is shown is the price excluding VAT. Therefore, you will have to pay VAT and import duty later. The tax amount, VAT rate, and duty rate vary from about 5% to 20%, depending on the country. 

 

Payment of duties

Import VAT, and other taxes associated with the importation of the purchased product will be communicated to you by the courier at customs clearance via email or on your registered telephone number. Depending on where you live, you may have to pay at the time of delivery to your address.

 

Estimated delivery time

All products are order-made and carefully processed, assembled, and finished by our craftsmen in Japan.

Regarding the tableware and small products, we ship the goods from japan within 7 days if we have stocks. If there is no available stock, we will accordingly inform you the lead time of the production.

For large quantities we will contact you.

For any further information, please contact us.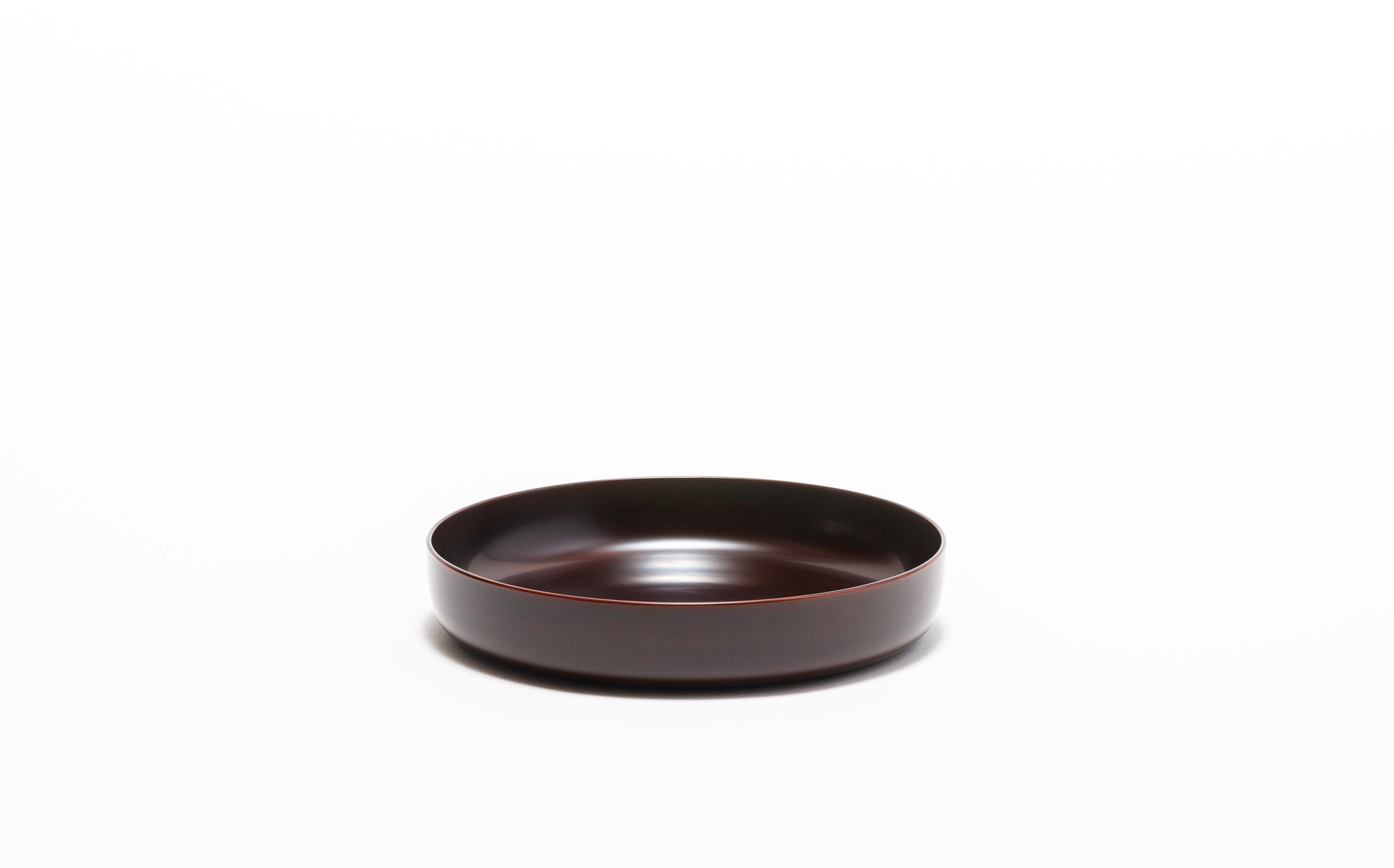 Suiren - Japanese Lacquer Tame - Deep Plate
Sale price

¥19,800
Regular price
Choose options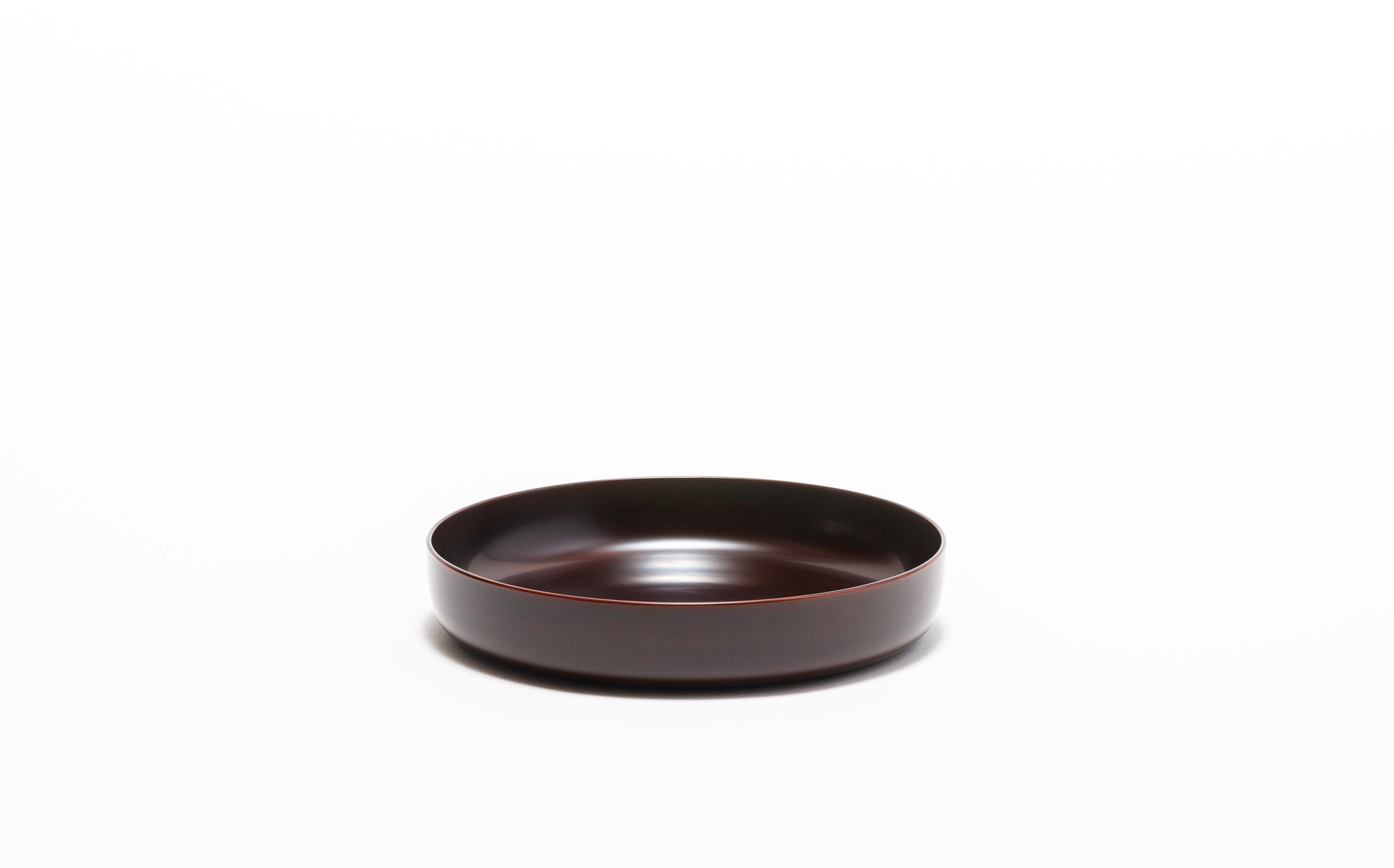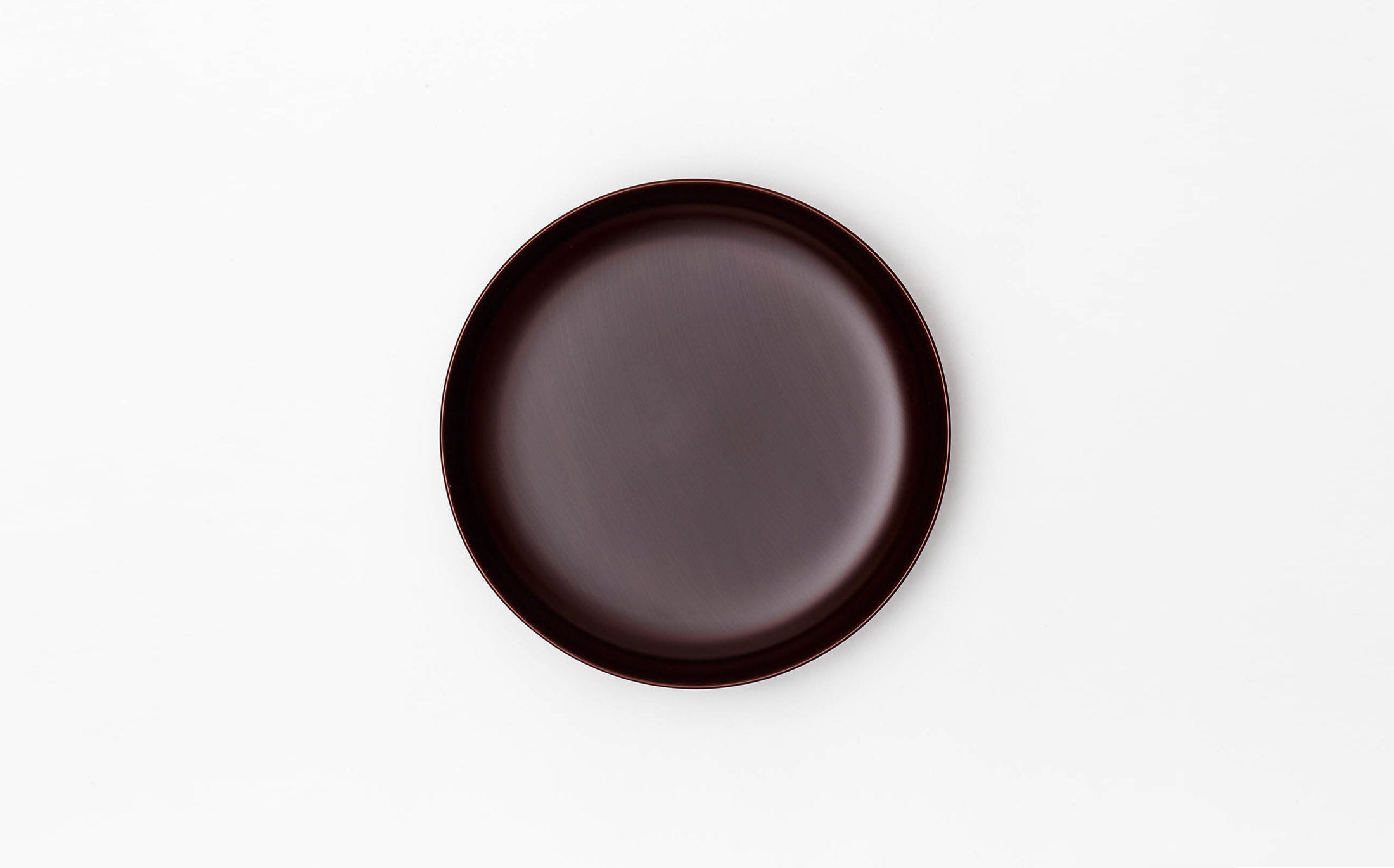 Sale price

¥19,800
Regular price
(/)
---
---
Variation:
Japanese Lacquer Tame - Deep Plate
View details